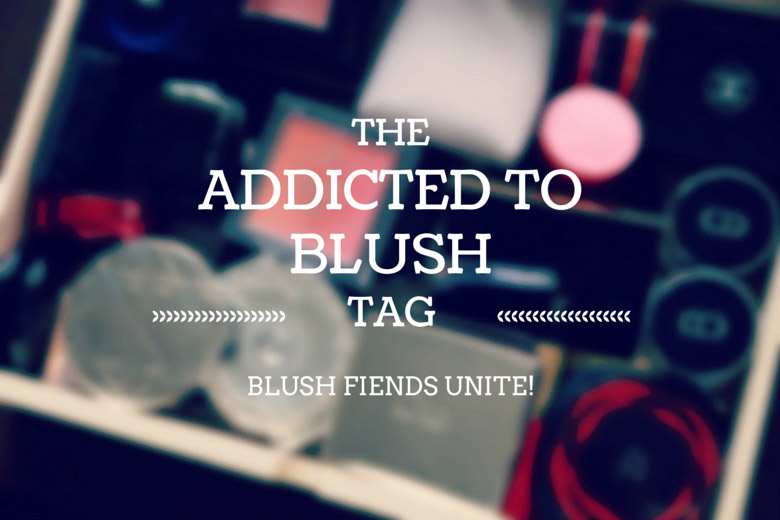 What the … ? Another tag in the span of a few days? I KNOW. I don't typically do more than one tag a month (or even 2-3 months!). But when Norlin tagged me on what's called an Addicted To Blush tag, I mean, come on! That tag has my name written all over it!
Says the blush fiend. Ahem. 😛
Don't think of it as a tag. Think of it as me answering a whole lot of hard questions about my favourite blushes. They're tough because it's really, really difficult to choose my favourite in the categories below. You'll probably know the answers to a lot of them but when one is tagged, one has to answer!
Alrighty then, who's ready to talk about blush?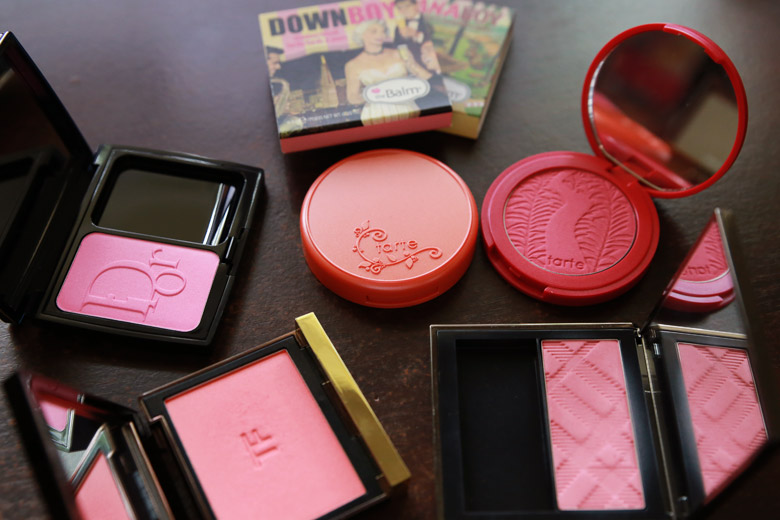 What colour blush suits you the most?
Peachy-pink shades do very well on me. I think they suit most skin tones. It's a sort of universal colour that looks good on almost everyone. I said "almost" because there are peachy-pink shades that don't look as good on my skin as they do on others (blush in point, the NARS Orgasm).
Pressed/Cream/Loose Blush?
Pressed blush because they're easy to use. Having said that, I really like cream blushes too because they look so natural on the skin compared to powdered blush. I'm not a fan of loose pigment; they're often messy and ain't nobody got time to clean that up!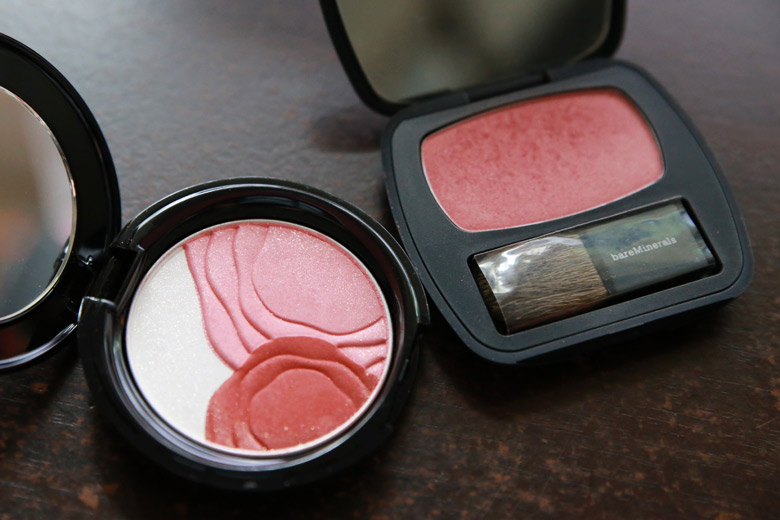 Favourite shimmery blush?
To be honest, I don't really like shimmery blush. I prefer mine matte. As much as possible, I steer clear from shimmery blushes, especially the ones that don't only have shimmer but prominent glittery bits. After going through my stash of blushes, the shimmery blushes that I enjoy using would be Bare Minerals' Ready Blush in The Natural High and Shiseido's Camellia Compact blush.
Favourite matte blush?
Okay this is a very tough one because I have far too many. The ones by NARS are really good (Exhibit A and Deep Throat are my favourites). I love the ones by Dior, Tom Ford and Burberry. The Boy blushes by The Balm are fab (my go to is the Down Boy) and so are the Tarte Amazonian Clay blushes. I can't stick to one, sorry. If I only have one favourite matte blush, I wouldn't bother getting more. 😛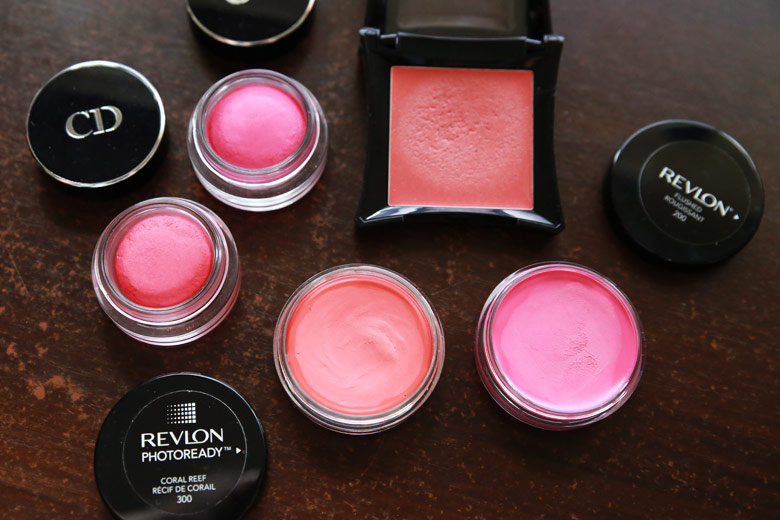 Favourite cream blush?
I used to like Illamasqua's cream blushes (Dixie is good) but that was until I discovered cream-to-powder style of cream blushes. For that, I'll take my hat off to Revlon's cream blushes. They are great cream-to-powder blushes that look very pretty on the cheeks. The high-end equivalent of good cream-to-powder blushes would be Dior's Diorblush Cheek Cremes. But really, the Revlon ones do just about the same job with the same results at a much better price.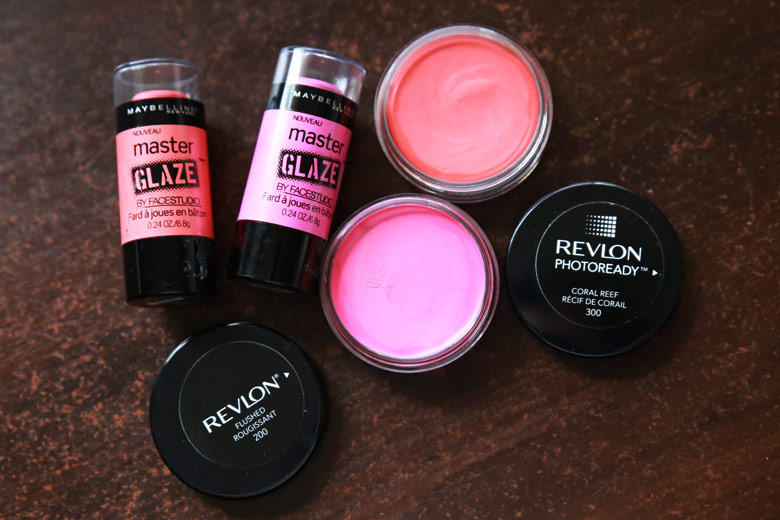 Favourite drugstore blush?
Currently, that would be Essence's Blush Up in Heat Wave. It's a really beautiful blush and so unassuming too. MAC and Estee Lauder did similar ombre powder blushes too but I reckon Essence did a fine job in their ombre Blush Up blushes. It's really affordable too. Maybelline's Master Glaze Blush Sticks come a close second for good drugstore cream blushes.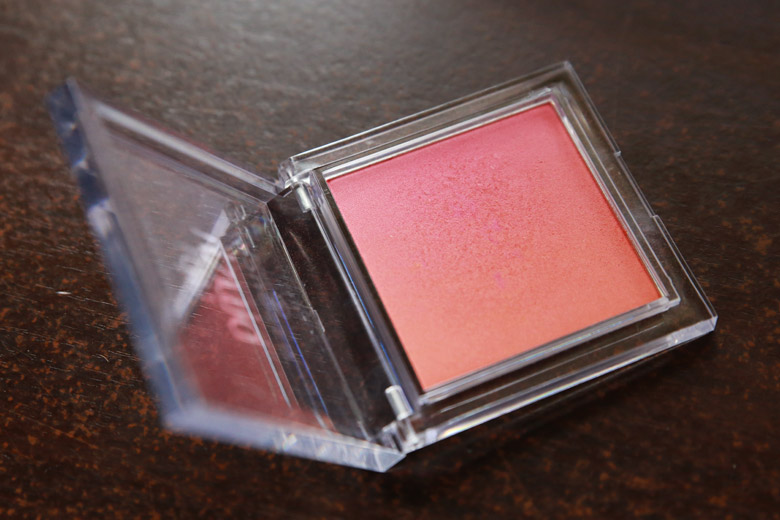 Favourite high end blush?
This is another very tough question for me because I simply cannot choose just one favourite. Like the question on my favourite matte blush, I can't stick to just one favourite high end blush. But if you have to twist my arm, I'd say almost any of the matte blushes by Burberry and Dior.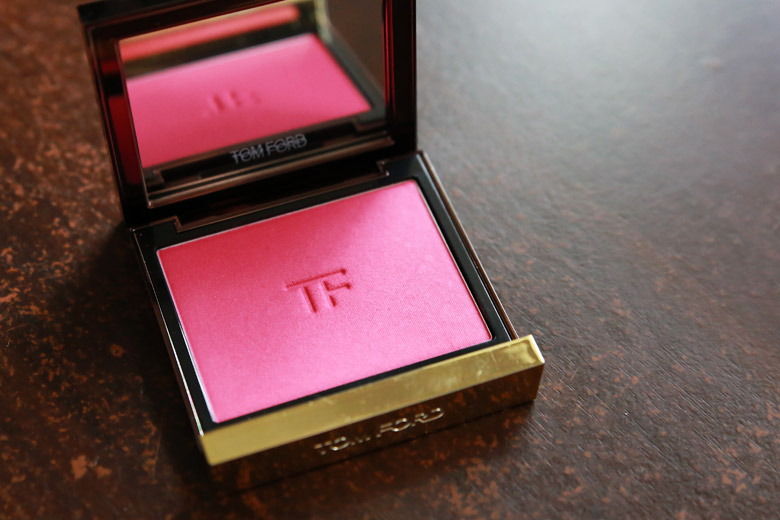 Favourite bright blush?
Ahh you know me and my bright blushes. I love them to bits. Even though I sold and gave away a lot of my bright blushes, there are two that I kept and they are the NARS blush in Exhibit A and Tom Ford's Narcissist. One is bright orange (almost neon) and one is bright fuchsia. These are two colours that would shock anyone who has just seen them for the first time. While they pack a mighty punch in colour, you can still make them look very beautiful and natural on the cheeks.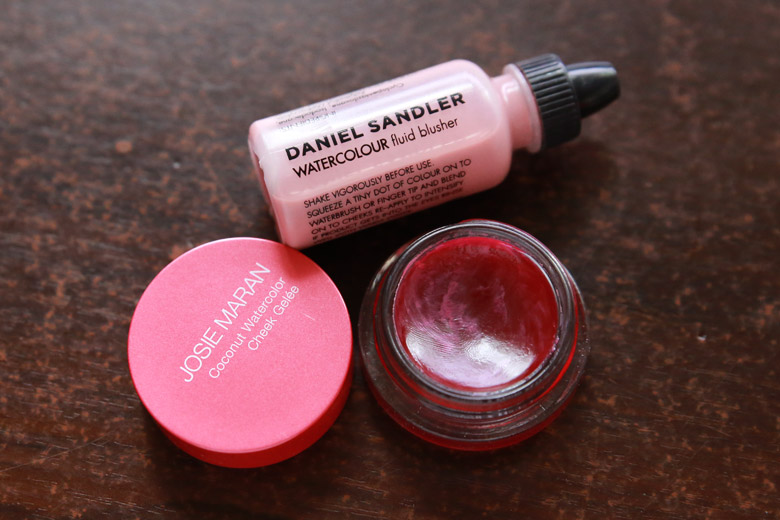 Biggest blush disappointment/regret?
I've tried a few doozies but so far, I'd say the biggest disappointment would be Josie Maran's Coconut Watercolour Cheek Gelee. It was so highly raved and recommended by beauty bloggers and YouTubers that I thought I must get one for myself. I didn't like the measly colour payoff and worse, I hate how foundation seeps into the jelly (I apply my foundation with my fingers and even though I've wiped my fingers as much as possible with a tissue, there's still product transfer) making it dirty and unappealing. This was a huge fail for me. Second in line would be Daniel Sandler's Watercolour Blush. I just couldn't get mine to work properly!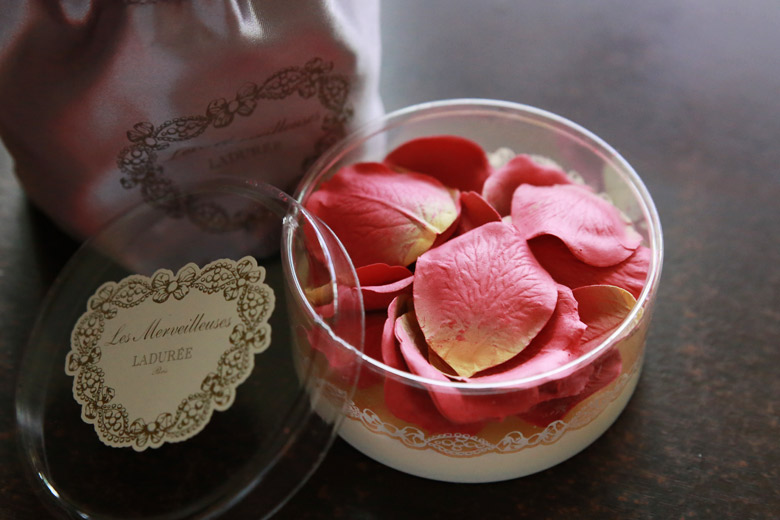 Best blush packaging?
For me, hands down, Laduree's Rose Petal blush. Sure it takes up a lot of room and needs a container of its own that you need to splurge on separately and but oh, it's beautiful. The individual rose petals are works of art. I spent a fortune on this but I hardly use it because I didn't want to ruin the "veins" on each rose petal. This is definitely for my collection only. 😛
What's on your blush wish list?
By Terry's Cellularose Blush Glace in Frozen Petal and the Terrybly Densiliss Blush in Bohemian Flirt. Oh and Kjaer Weis' cream blushes. I've been wanting to try these out for ages but by George, they're expensive. And by "trying them out", it means I want them. In my home. In my blush collection. All mine. *rubs hands together in glee*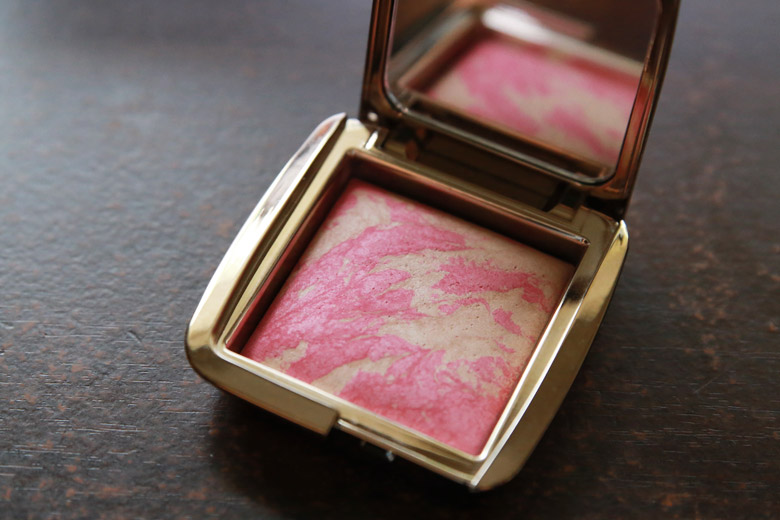 No. 1 Holy Grail blush?
Seeing how difficult it was for me to answer the questions on my favourite matte blush and high-end blush, the Holy Grail would be the toughest to answer. What I can do is tell you the blush I've been reaching for almost every time I put makeup on that, so far, I haven't mentioned in any of the answers above. I would give that (temporary) spot to the Hourglass Ambient Lighting Blush in Luminous Flush. This is such a beautiful blush that makes my skin looks instantly oomph-ed.
I hope you've enjoyed reading my edition of the Addicted To Blush Tag. I really enjoyed doing it! It's my turn to tag now and of course I have to tag fellow blush fiend and my purveyor of fine goods, Paris B. I'm also tagging Angie from The Maquillage and Celina from Fables in Fashion. And for all you fellow blush fiends out there, I tag YOU too!
If you're not able to do the tag, how about answering 1-2 questions from the above in the comments below? Let's share the blush love!