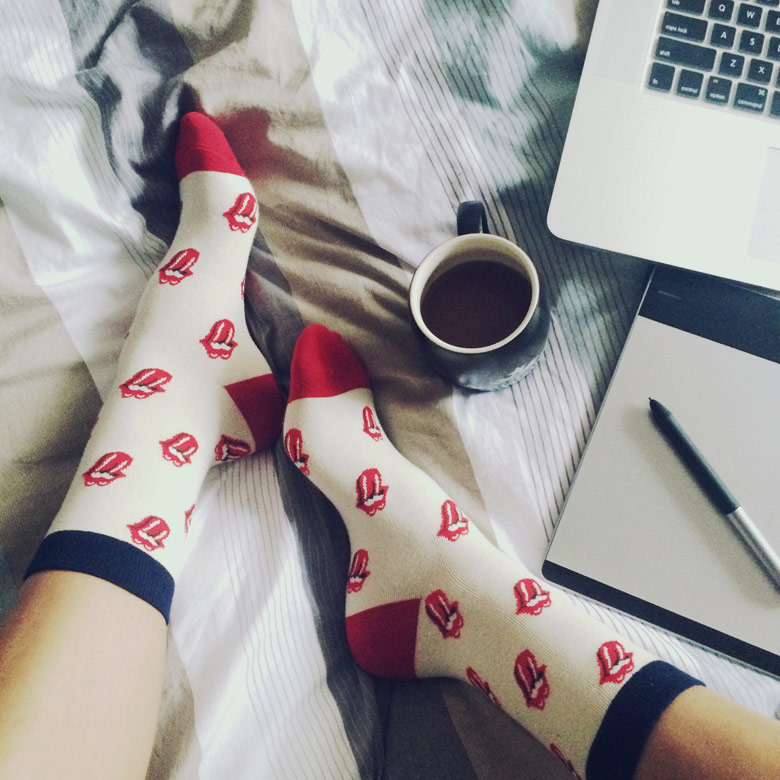 © Dayzi
A few days ago, I was going through my blog reads on Feedly when I stumbled upon a blog post by Rae (The Notice). She asked several bloggers this question: if you could start your blog all over again, what would you do differently?
I thought it was a very interesting question and it made me think about how my blog was when I started blogging about beauty in 2007 (I started a personal blog in 2004 but that was never for public consumption). Beauty blogging was such a niche topic back then even though it's a very broad subject now. In hindsight, there were many things I wish I did differently. What better way to share them with you than in a Bloggie Wednesday post, eh?
What I'd Change
Forget Blogger, start with WordPress
Before you think "oh boy, here's another blogger dissing Blogger", I'm not. Beautyholics Anonymous started on Blogger (or Blogspot, in case you're wondering) and remained on Blogger for 2 years before I moved on to WordPress. However, there were a lot of things on Blogger that I couldn't do that I would be able to on WordPress. It doesn't have plugins so anything I want to even resemble what WordPress does had to be hard-coded in. While it did help me work on my coding skills, it was a lot of time spent in front of the computer in the wee hours of the morning (I already had to face a monitor at work so many hours a day).
When I finally migrated to WordPress, I couldn't import all of my posts and comments over. There was a limitation to the Import tool and I lost a few blog posts and a lot of comments. Blogger's a good and free platform to begin with but if you're intending to do more with your blog than just make it a hobby, I suggest starting with WordPress immediately.
Snap the domain up and start with it
BA had a Blogspot link for quite some time before moving to its own domain. I should have purchased one right away since it wasn't even that expensive at the time. Surely my own dot com sounds better than a Blogspot dot com? 😛
Reply to comments
I've mentioned this before but I think it's worth mentioning again. I cannot believe I was so damn lazy to not reply to comments back in the day. You'd be surprised to know that I actually received a lot more comments back then than I do now. Yet, those comments weren't answered. I lost a lot of those readers and that, to date, is my biggest regret. If I could start BA all over again, I'd reply every single comment.
A tip: if you're on WordPress and reply to comments, I highly recommend a plugin like ReplyMe. When you've replied your readers' comments, it sends each commenter an email with your reply. This is one of the best plugins I use and it drives engagement with my readers because they know I've replied their comment and sometimes, we even keep the conversation going either on the blog or via email. If you're on other platforms like Blogger, try Disqus. It's not my favourite commenting system but it has a reply-email-to-commenter feature as well. Choose the lesser of two evils, I say.
Even though there were regrets and things that I should have done better when I started blogging, there are some things that I'm glad I did back then.
What I'm Glad I Didn't Start With
Spend money and review what I really like and not splurge on every new release
When I started blogging in Malaysia, there was no such thing as working with brands. Local and international brands didn't send me products to review. I never knew that international bloggers had that opportunity because to me, if I wanted to blog about a new product, I had to buy it myself. And it was such a fun (albeit expensive) endeavour!
Having said that, I'm glad I didn't splurge on every new release. I wouldn't be able to afford it and as I made no money out of blogging back then, everything came out of my own pocket. I bought what I really wanted to try and reviewed those instead. Many a time, they were not new products at all.
Not branding my blog
Now I'm sure most blogging gurus and consultants would gasp in horror and say that I should have created my own brand from the very beginning. If I created my blog now or even a year ago and know exactly what I wanted the blog's direction to be (ie a business), then yes, I would have created a brand for myself even before I started blogging.
When I started my blog in 2007, it was never meant to be any sort of brand. It was a hobby for me at the time and something I was experimenting with. I had no logo, I didn't know what my blog's colours would be, what font it would stick to, what I was going to write about, what I wasn't going to write about and so on. I'm glad I had that chance to play around and to discover what I really like and don't like. BA had the chance to grow from nothing to something I'm very proud of today. In today's fast-paced blogging world, taking 8 years to discover my blog's direction would have been a business suicide but I wouldn't change that fact for the world.
Y'know, even with the regrets that I have and things I'd change if I get a do-over, I don't think I will. I'm glad they happened because even though some of the lessons were tough, what I learned stayed with me over the years. I would never have savoured readers and their comments as much as I do now if I didn't know what it felt like to lose them. I wouldn't have picked up coding quickly if not for needing to hard-code better functions to my blog on Blogger.
What about you? If you could start your blog all over, what would you change? What wouldn't you change?
Bloggie Wednesdays
is a series of articles just on blogging. They contain tips, how-tos, discussions about anything and everything you need to know about blogging and how we can be better bloggers. If you have any suggestions, tips and tricks about blogging you would like to share with us, or if you have any questions you would like me to address, please let us know in the comments.