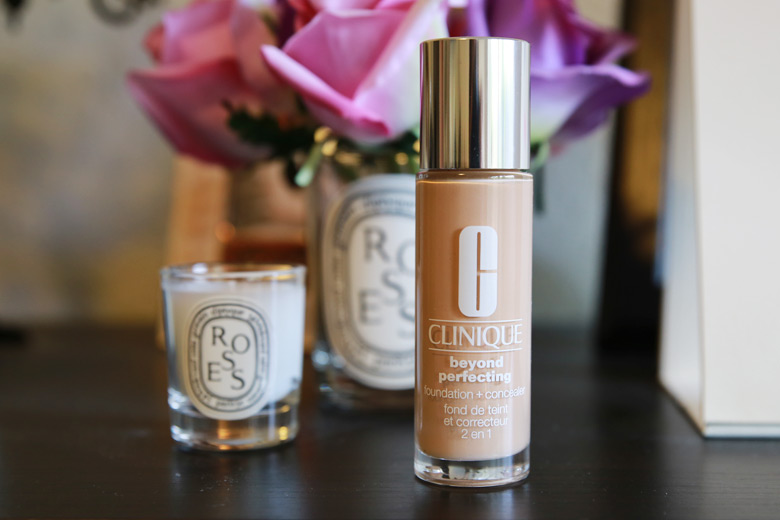 I first heard about this foundation from one of Kristina's YouTube videos (she's from Pretty Shiny Sparkly). I thought it looked pretty interesting and had a good laugh when she took the wand out of the foundation and exclaimed at how big it was. When this foundation also landed on my desk for review, I must admit that the first thing I did was check out that ginormous wand and geez louise, it's big!
Okay, let's go back to the beginning just in case you're wondering what the heck is this wand that I'm going on about. Here's what Clinique claims: It's a 2-in-1 liquid foundation and concealer that promises full coverage without the weight. It smoothes on as a foundation or spot-applies like a concealer. Hence the "magic wand" or as I'd like to call it "that freaking big wand". 😛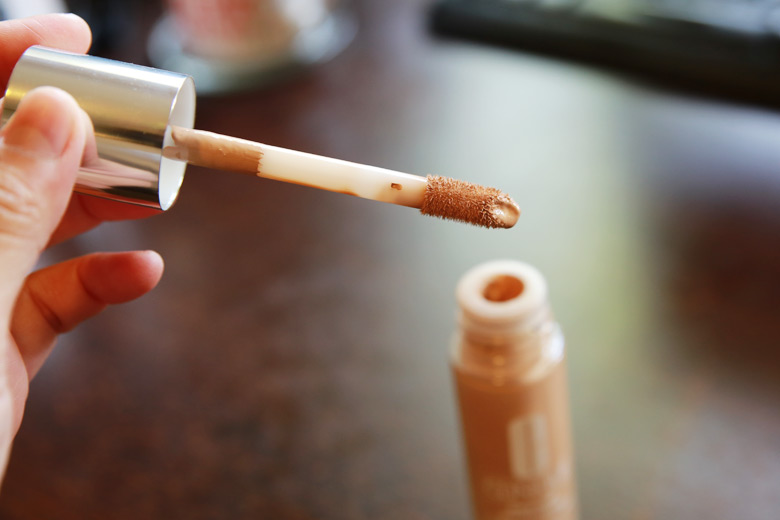 Here's what I found really amusing about the packing: it looks like a really souped up version of a concealer. Imagine your usual concealer that comes with a doe-foot applicator and magnify that concealer by 5 times and you'll get this foundation by Clinique. Check out that freaking huge wand!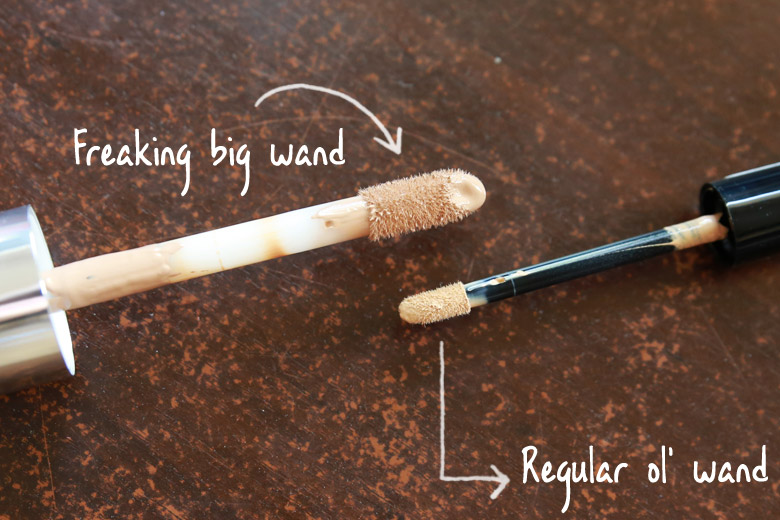 Let's talk about the foundation as a, well, foundation. It's a rich and creamy foundation that applies very smoothly on the skin leaving a matte finish. It dries very quickly too and doesn't leave the skin moist. This is also a medium to full coverage foundation (you'll only need to apply very little to make it just about a medium). This conceals almost all of my blemishes and does a pretty good job in covering even my big pimples. I don't even need to sweep translucent powder over this as it sets very well and still appears matte even after a few hours.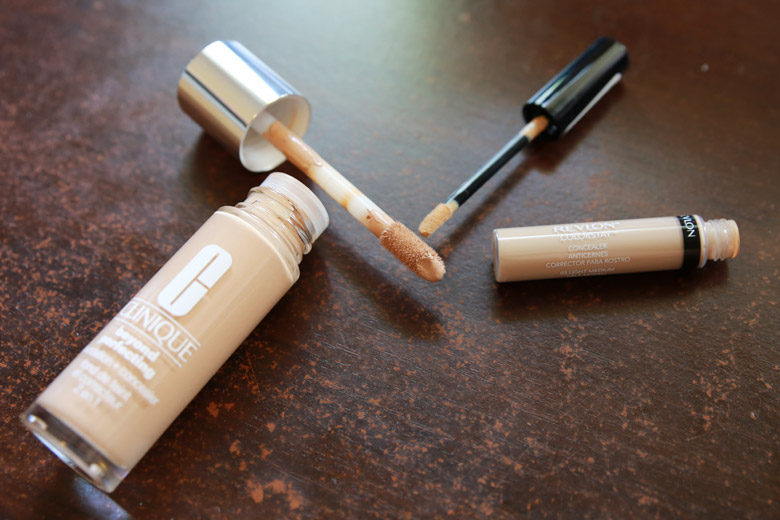 As this foundation comes with a freaking big wand, I swipe each cheek with just one swipe of the applicator and it's already enough to cover the whole face. I used my fingers to blend the foundation but if you prefer a more flawless finish, use a foundation brush or a blending sponge instead.
According to Clinique's Global Colour Artise Jenna Menard,
"A common mistake with foundation is applying too much. This is where the unique applicator comes in handy. It controls the amount of product being applied so you don't overdo it! What I love most about this 2-in-1 foundation is that it's completely buildable allowing you to customise the coveragethat's perfect for you. Start with less, then work your way up for needed coverage."
I definitely agree with her; you have to start with very little foundation or else it will end up looking like a mask on your face.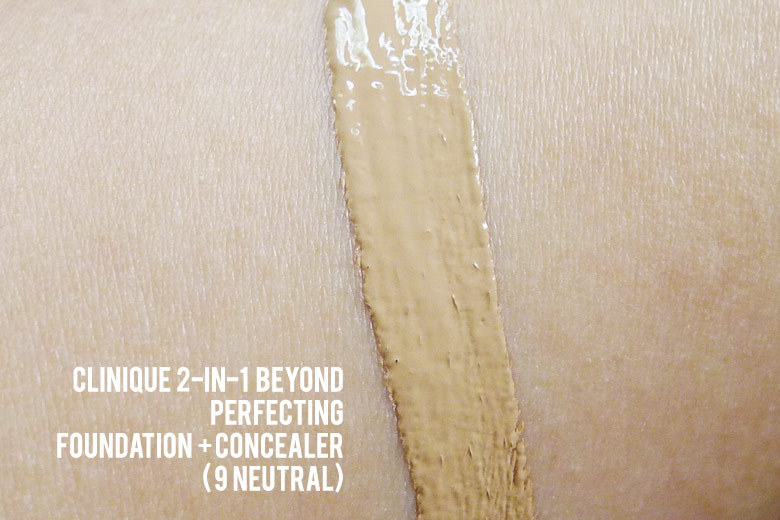 It works fab as a concealer too. Once you've applied the foundation on your skin in a very thin layer, you can go back to those pesky spots with the freaking big wand and then blend it out with your finger or brush. Even though the freaking big wand is pretty freaking big, it tapers to a point allowing a more precise application rather than just smooshing your skin with a big dot.
The staying power for the foundation is good. It lasted on my skin without fading or streaking for well over 10 hours. It didn't oxidise on my skin either, which is a very good thing.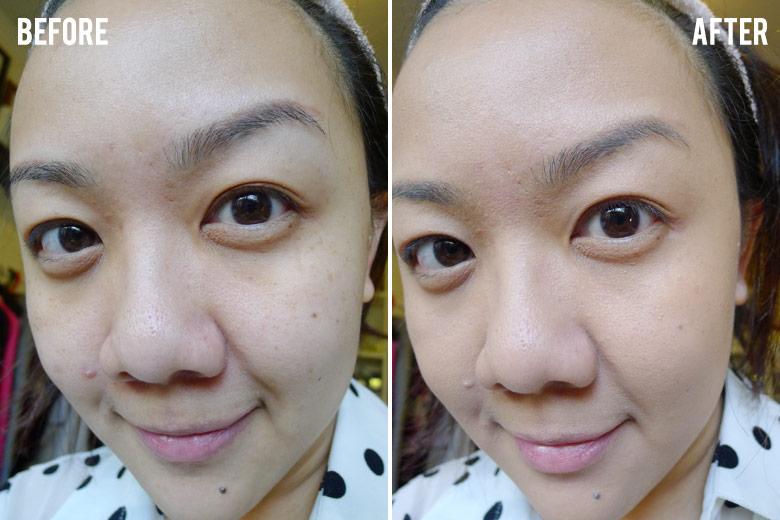 I have to say, this is one of Clinique's best foundations so far. I've been pretty meh about the other foundations that they have but this one is quite impressive. If you're looking for a full-coverage foundation that doesn't cake up on the skin and doubles up as a quick concealer as well, do give this one a go. At the very least, check out that freaking big wand at the Clinqiue counter. It may give you a laugh like it did for me too. 😛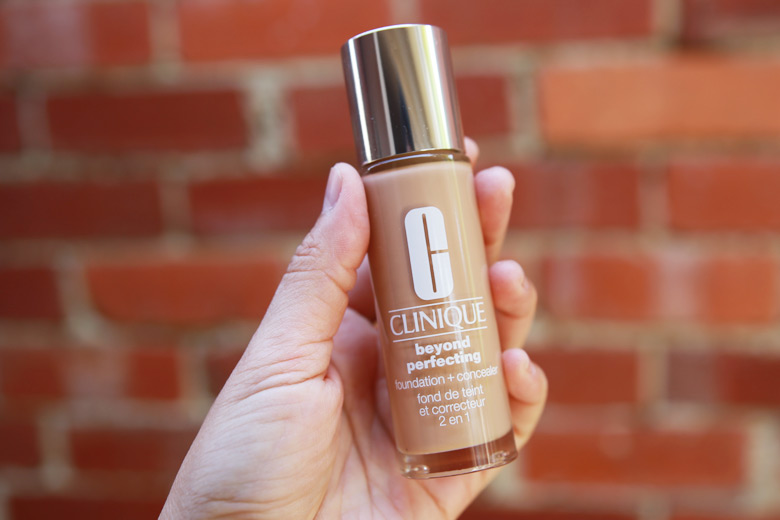 Clinique's 2-in-1 Beyond Perfecting Foundation + Concealer retails at AU$50.00 for 30ml and is available at Clinique counters at major departmental stores and selected pharmacies nationwide. It comes in 13 shades.
What I like about it: Great coverage, you only need very little foundation for the entire face, the foundation doubles up as a concealer too. Plus, come on, that wand? Amuses me every time I use it.
What I do not like about it: The shade "#9 Neutral" is actually a tad dark and peach-toned for me but that's not the fault of the foundation. Other than that, I have nothing bad to say about it at all.
Have you tried this foundation out or at least seen the freaking big wand? Cute, right? 😉
This product was provided for editorial consideration. This post contains an affiliate link. By purchasing something via these affiliate links (at no extra cost to you), you're supporting Beautyholics Anonymous, which I highly appreciate. For more information, please read our
disclosure policy
.