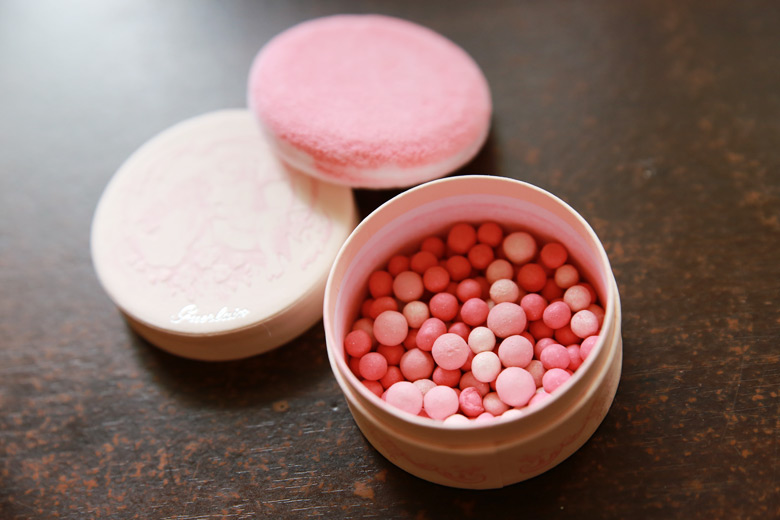 Okay I know that this blush is probably talked half to death, which was why I wasn't sure if I should do a review on it or not. When I showed my shopping haul in one of my email newsletters a couple of weeks ago (ahh one of the many extras that you'll see only if you subscribe to BA Insider! *hint hint shameless plug hint hint*) and asked if you'd still like me to do a review on it, I received a good number of "yes" so here it is!
Paris B helped me pick this up in Malaysia. As my purveyor of fine goods, she knows what I want and when she was about to pick this up, she asked me if I wanted one too and the answer was a very enthusiastic affirmative. When we caught up in KL and she handed mine over to me, I have to say that in comparison to all of the Meteorites I've tried, this one's TINY.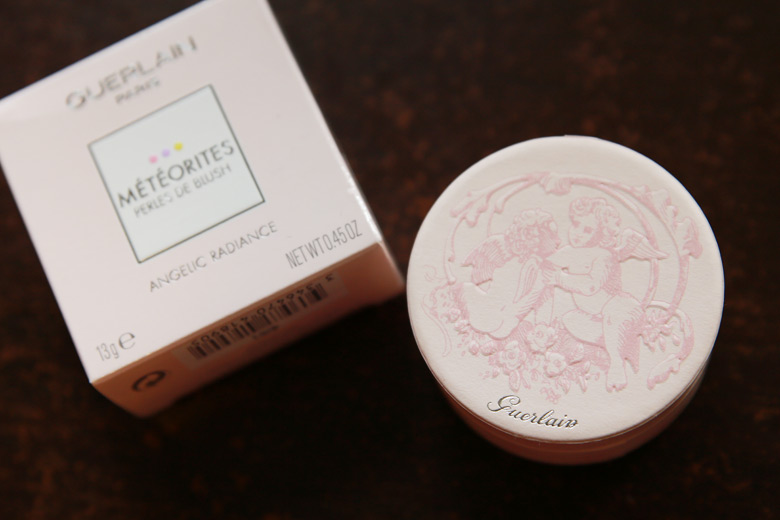 All of the reviews you may have seen on the Perles de Blush were right; these balls are small. It's almost half the amount of balls that you get in comparison to the regular Meteorites, which makes this more expensive. However, as the blush only goes on the cheeks and not the entire face like the other Meteorites, the blush will actually stretch further in terms of use. I'd be really surprised if one manages to finish the entire jar of this blush balls because even though they're tiny, they sure pack a punch in colour.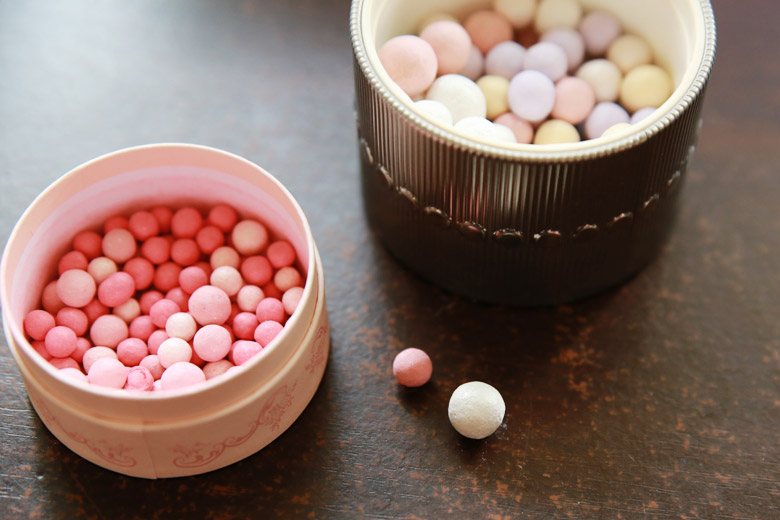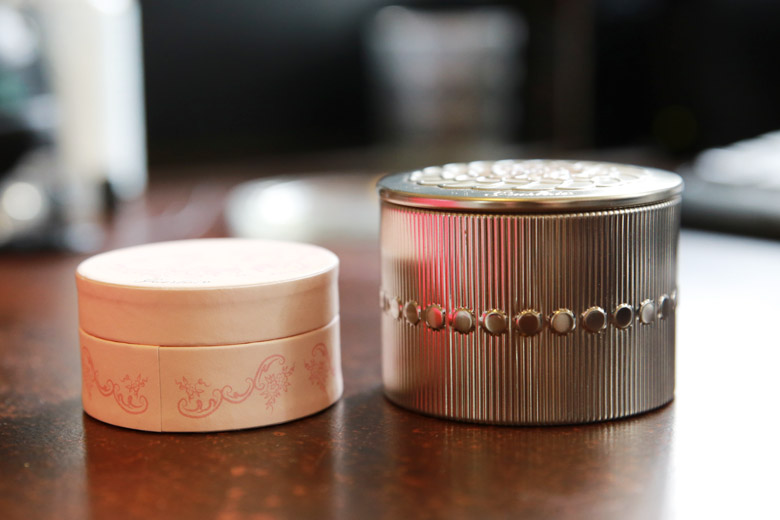 The Perles de Blush comes with a small powder puff that fits the cardboard box just nicely but when you remove it, it will create a cloud of blush powder so do make sure you take it out slowly. I don't use the powder puff at all for blush application but it's good to keep it in the box to make sure the balls don't jiggle around and break.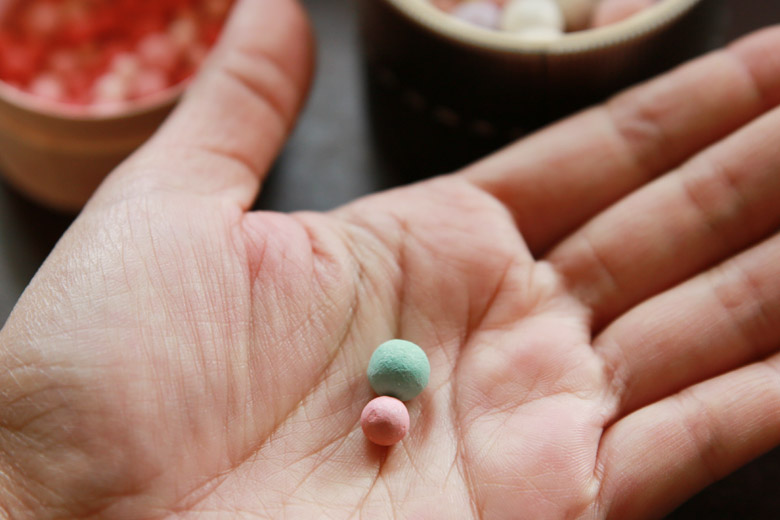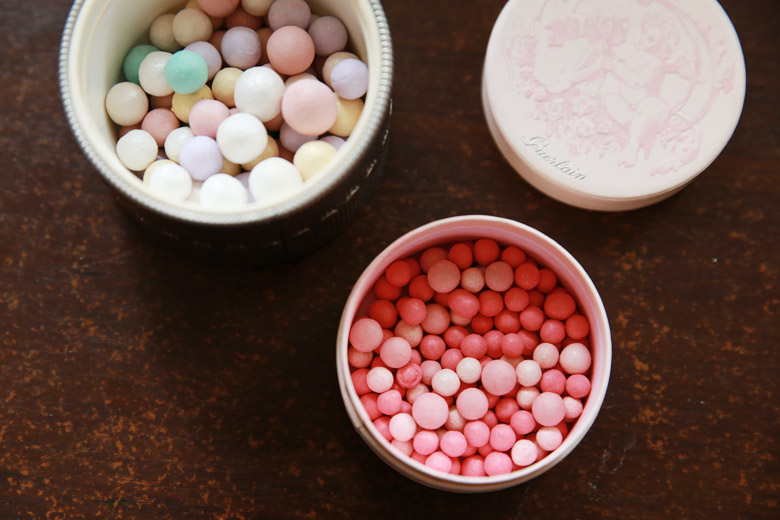 In terms of colour, this is a rosy pink blush that gives a beautifully flushed appearance to the cheeks. It looks real pretty on the cheeks and smells quite lovely too.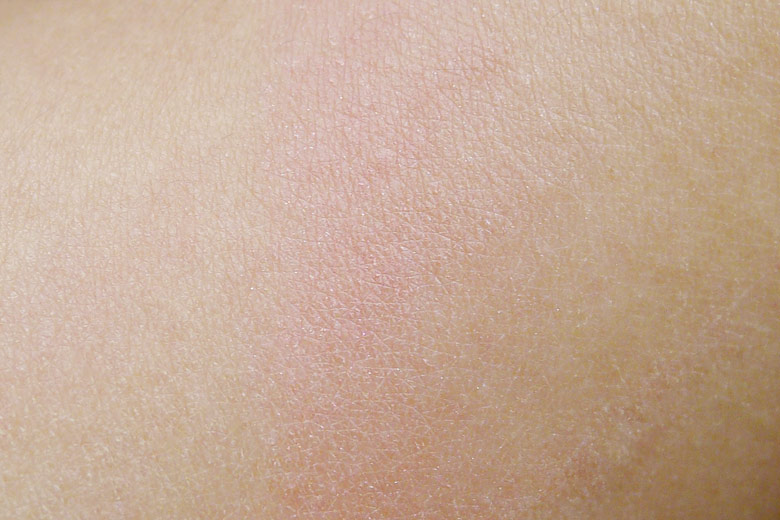 Is this a must-have? From one blush fiend to another, if I told you no, I'd be lying. I'm glad to add this to my blush collection. Having said that, I really do wish the blush came in a metal box instead of a cardboard one. Even with the design of cherubs on the cover, I can't help but think that the cardboard cheapens the product a little. I reckon if this came in a pretty tin, it would fly off the shelves even quicker. Oh but what do I know eh? I just spent a lot of money on tiny balls. 😛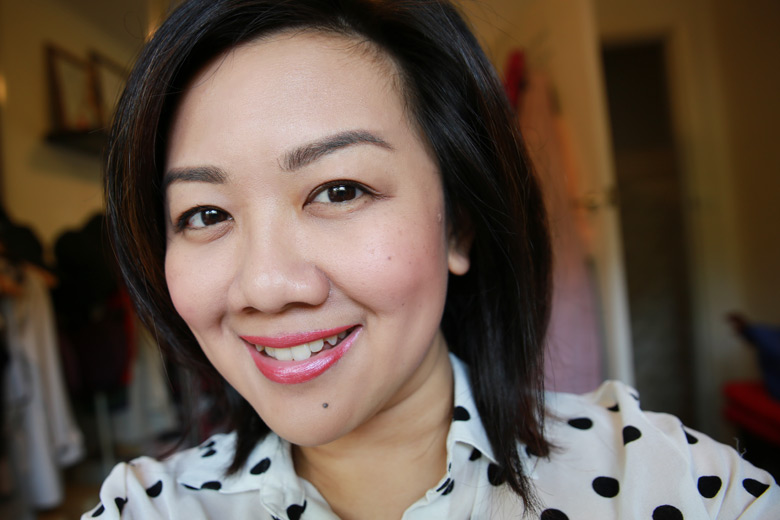 I paid RM192.00 (approximately AU$68.00 at the time of writing) for the Guerlain Meteorites Perles de Blush. This retails at US$68.00 in the US. It's no longer available on the David Jones website so I'm not sure if this is still available in store. If you do see it in store, do check it out. I'm tempting you here, oh fellow blush fiends!
What I like about it: Beautiful rosy pink blush that gives a lovely flush on the cheeks, a pretty lil' addition to the blush collection, if I may say so myself.
What I do not like about it: Teeny weeny balls that cost more than the regular Meteorites and that cardboard packaging. Why not a tin, Guerlain? Sigh.
Have you tried the Guerlain Meteorites Perles de Blush? Your thoughts, oh blush fiends? Yay or nay?
This post contains an affiliate link. By purchasing something via these affiliate links (at no extra cost to you), you're supporting Beautyholics Anonymous, which I highly appreciate. For more information, please read our
disclosure policy
.