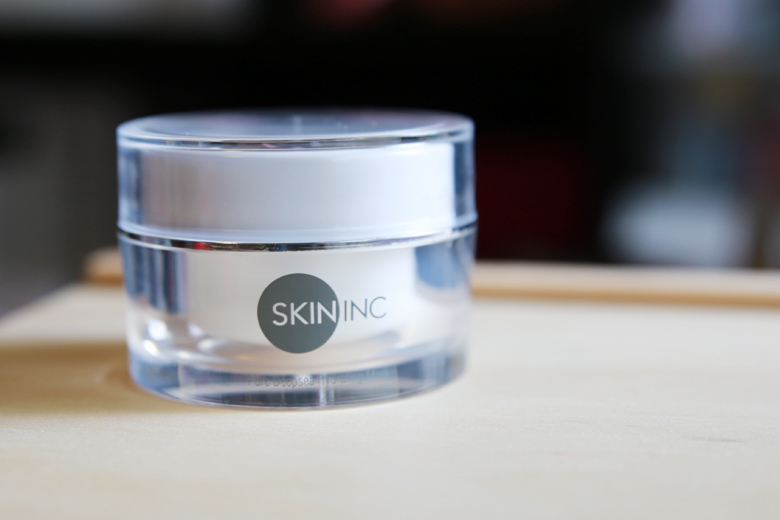 Sleeping masks were quite the rage a year or two ago (or maybe even three?). Laneige has a very popular one called the Water Sleeping Mask and I remembered how that sold like hot cakes. If you're wondering what the heck sleeping masks are, they typically come in the form of a clear gel that you can apply on your skin after cleansing that you don't have to rinse off if you don't want to. The point of sleeping masks is to go sleep with them on and wake up with glorious boing-boing skin the next morning.
I'm not usually a fan of sleeping masks. I've tried the one by Laneige and while it's okay, I thought it felt a tad greasy on my skin. I very much prefer masks that are convenient and easily removed, which is why I love facial sheet masks so much.
A month ago, the people at Skin Inc kindly sent me a jar of the Pure Deepsea Hydrating Mask to try out. I wasn't sure how much I'd like it since it can be used as a sleeping mask but like I mentioned earlier, I'd prefer not to use it as such. However, to give it a really good go, I tried it as a regular facial mask that I rinsed off 30 minutes later and I also tried it as a sleeping mask.
Whaddyaknow, I reckon I've stumbled upon a sleeping mask that I actually really like!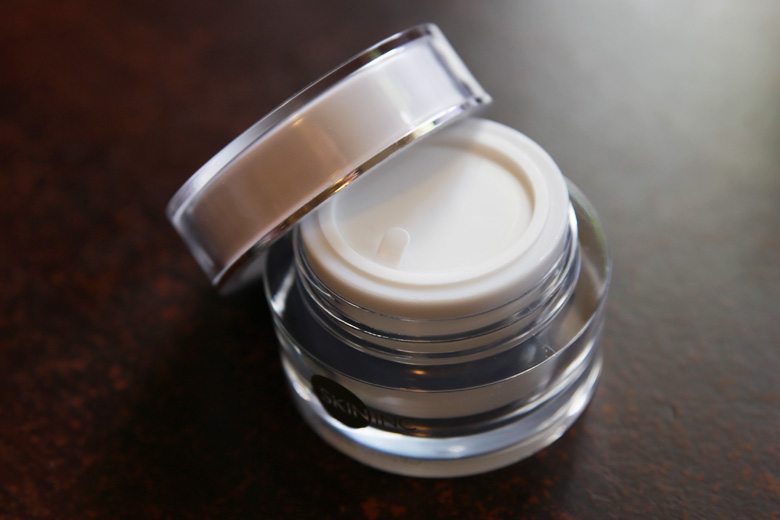 Description:
Replenish dry and dehydrated skin with the Pure Deepsea Hydrating Mask from SKIN INC. The mask has been developed with precious deepsea ocean water from Okinawa, Japan and contains a range of minerals whose composition is extremely close to that of the fluids in the human body. The Pure Deepsea Hydrating Mask is a triple threat gel mask that clarifies, hydrates and brightens in a single step. It contains soy bean extract to naturally brighten the complexion as well as hyaluronic acid for intense hydration. The mask is gentle enough to be used on sensitive skin and is most effective when used overnight.
The mask is a clear gel that is cool to the touch. It feels quite cold on the skin when applied and while it makes my skin look like a greasy pot for the first 5 minutes, when it's fully absorbed, my skin stays matte and cool to the touch. I had no problems at all sleeping with this on because all of the stickiness went away after 5 minutes. My skin felt as though it had a really hydrating yet oil-free moisturiser on all night.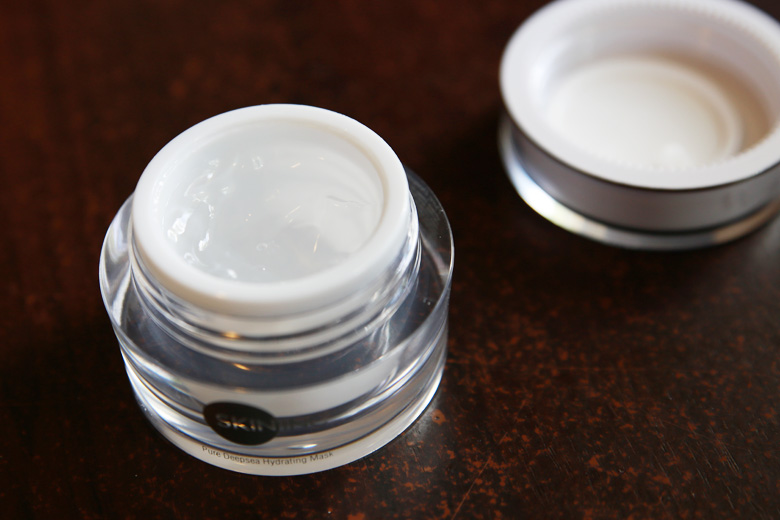 When I first tried this out, the weather in Melbourne was pretty hot and the evenings were warm. This mask not only hydrated my skin well, it cooled my flushed face down right away. Even though I'd already formed my opinion of the mask during my first week of use (I thought it was good), it wasn't until I started using it again after I got back from my 2-week stay in Malaysia that made me realise just how bloody fantastic this mask actually is.
All that travelling, environmental stress and the humid weather shot my skin to pieces. My skin was severely dehydrated. It felt very dry and rough to the touch (at one point, my skin felt like fine sandpaper). It was dull and lacklustre. My skin broke out and I had a large spot next to my nose that wouldn't dry out no matter how much Mario Badescu Drying Lotion I applied nightly. In short, my skin looked and felt mighty awful.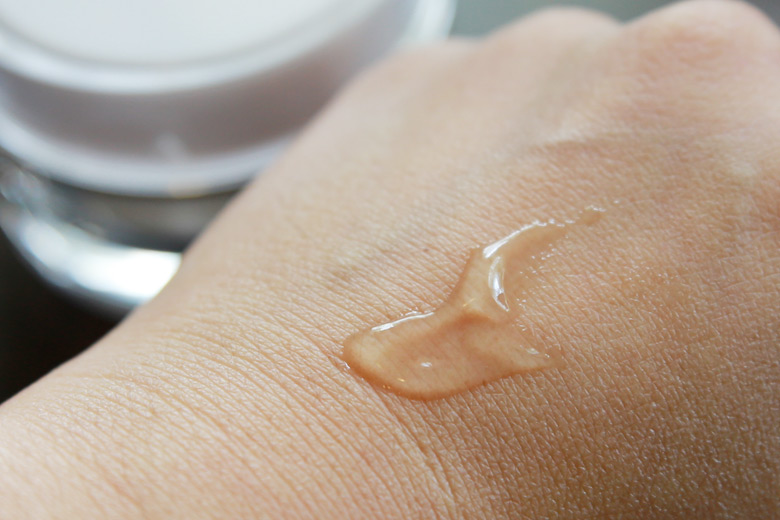 When I was finally home, I used the Hydrating Mask as my night cream while keeping my fingers crossed that it would work a little. Believe it or not, my skin looked and felt much better the very next morning. It wasn't as rough and my skin stopped flaking. After using it the second night, my skin improved further. By the third night, my skin was at least back to 75% normal. Heck, even that confounded pimple that wouldn't go away for almost 2 weeks started to shrink!
In short, this is one heck of a bloody good hydrating mask. I've tried a similar one that is Peter Thomas Roth's Cucumber Gel Mask and while it's not a bad product, it's not as good as this Skin Inc mask. If your skin is very parched like mine, I highly recommend giving this a go. It helped my dehydrated skin and all its dry patches tremendously. I'll be using this in lieu of my usual night cream since this works even better.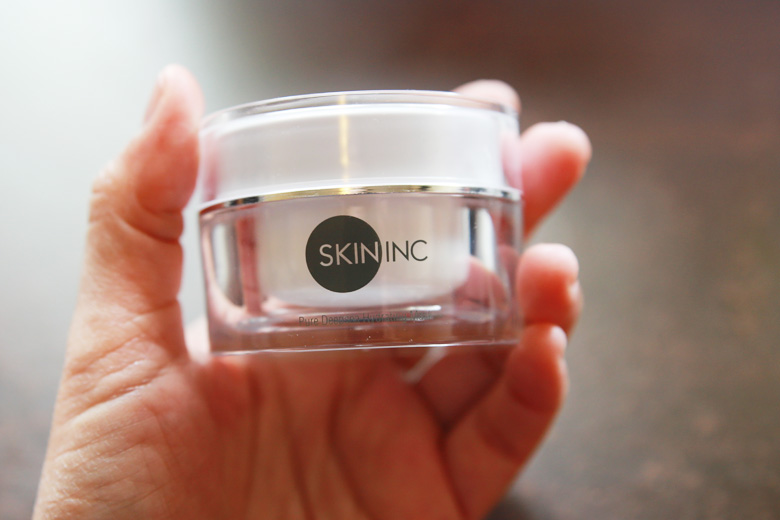 Skin Inc is available exclusively at Sephora. This is available at the Sydney store and I've also seen this in Malaysian stores. The Pure Deepsea Hydrating Mask retails at AU$69.00 for 30ml. I give this 2 enthusiastic thumbs up!
What I like about it: Hydrates the skin immensely, doesn't leave any greasy residue on the skin (at least not after 5 minutes of having it on), feels deliciously cool to the touch, sorted my bad holiday skin right out.
What I do not like about it: Nothing
Have you tried anything from Skin Inc? If so, which one's your favourite? I've heard good things about their customisable serums!
This product was provided for editorial consideration. This post contains an affiliate link. By purchasing something via these affiliate links (at no extra cost to you), you're supporting Beautyholics Anonymous, which I highly appreciate. For more information, please read our
disclosure policy
.