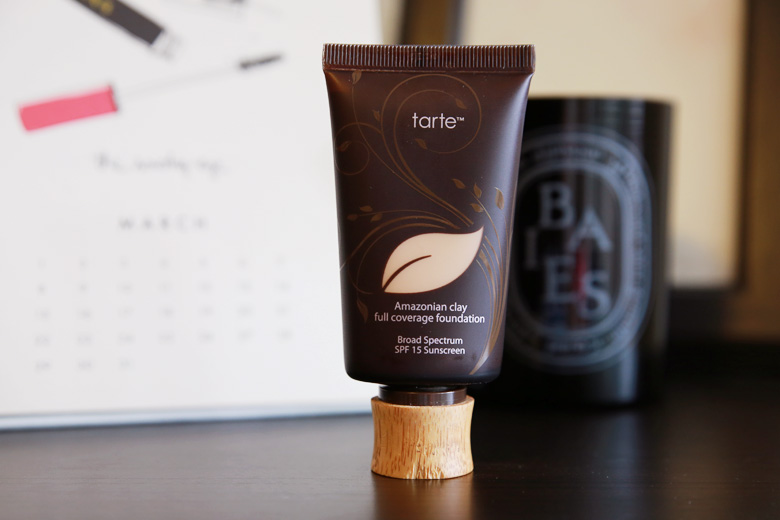 I haven't had the opportunity to try out much of Tarte's goodies, mainly because Tarte isn't available in Melbourne, not yet anyway (when are you coming here, Sephora?!). The only items I've tried so far are a mascara and a primer many years ago (can't even remember the names) and the Amazonian Clay Blushes, which I really like.
I've heard a great deal of good things about their foundations in the Amazonian Clay range and decided to pick one up to try when I was at Sephora in Malaysia. I was originally thinking of getting the Full Coverage Airbrush Foundation but decided not to in the end because as curious as I am about how it works, I knew I wouldn't use it a lot because I usually prefer liquid/cream foundations. After dilly-dallying at the Tarte shelf for 20 minutes, I decided to get the Full Coverage Cream Foundation instead. This was also a highly raved product and after using it for a few weeks, I must say that while I don't think it's a bad product at all, I wasn't terribly impressed by it either.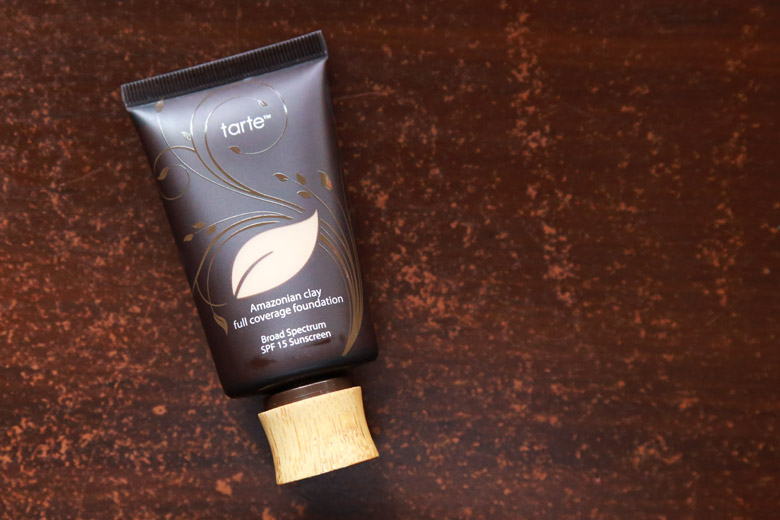 The Amazonian Clay Full Coverage Foundation is very creamy. I typically apply foundations with my fingers and I did the same with this foundation too. While it's not a liquid-y cream-to-powder sort of foundation like, say, L'Oreal's Nude Magique Eau de Teint, it does blend on the skin dry like powder and leaves a matte finish. Its creaminess makes it very easy to blend and even out on the skin. By the way, this foundation is suitable for those with oily to combination skin.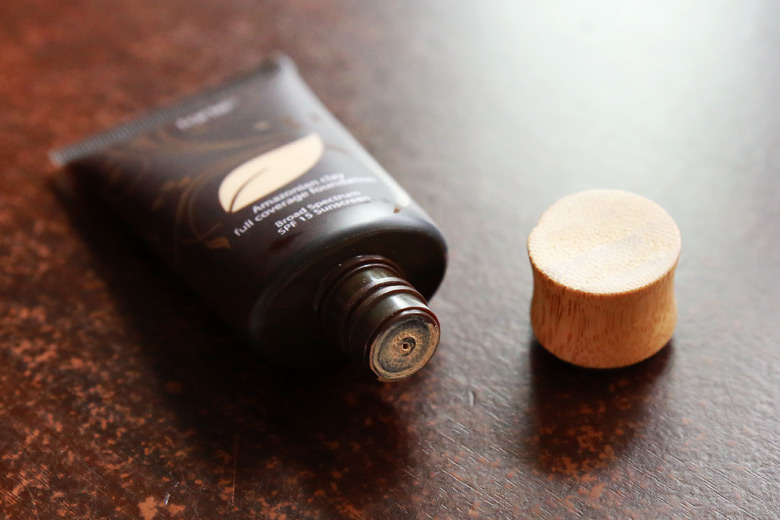 In terms of coverage, it's at the very least a medium coverage and you can definitely build it up to full coverage. When I used a buffing foundation brush to give it a more flawless finish, it gives my skin pretty much full coverage, concealing most of my blemishes.
One really good thing about this foundation (this is also a positive point made by a lot of reviews that I've read) is that even though it gives the skin high coverage, it feels almost weightless on the skin. It's very light and you almost feels as though you're not wearing any makeup at all when in fact, you have pretty high coverage of it on your skin.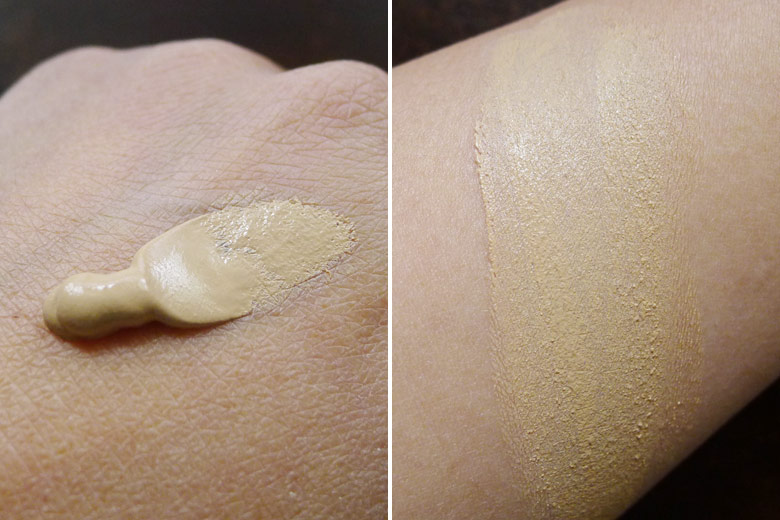 This shade is in Light Neutral. A tad light for me, I reckon
In terms of lasting power, Tarte says that this is a 12-hour makeup and while 100% of it didn't stay on my skin 12 hours later, a lot of it of the foundation remained. Some of it faded after the 8th hour mark but it didn't leave any streaks or obvious fading on my skin. In fact, it stayed pretty matte throughout those hours.
Having said all this, you'd think that this is a bloody good foundation, right? So why wasn't I very impressed by it? You know how foundations usually look better on the skin after a few hours? They will look more natural, perhaps slightly satin-y, but overall they should make the skin appear fresh and natural? Unfortunately, I didn't get that with this foundation. This made my skin appear dull.
There are times when I only have other foundation on without blush or any other form of makeup and my skin would look quite good after a few hours. When I wore this Tarte foundation alone, it made my skin look flat. I don't know how else to describe it. If I had blush and bronzer on, then it looks all right but without those on, there's no luminosity on the skin like most other foundations would give me after a few hours of wear.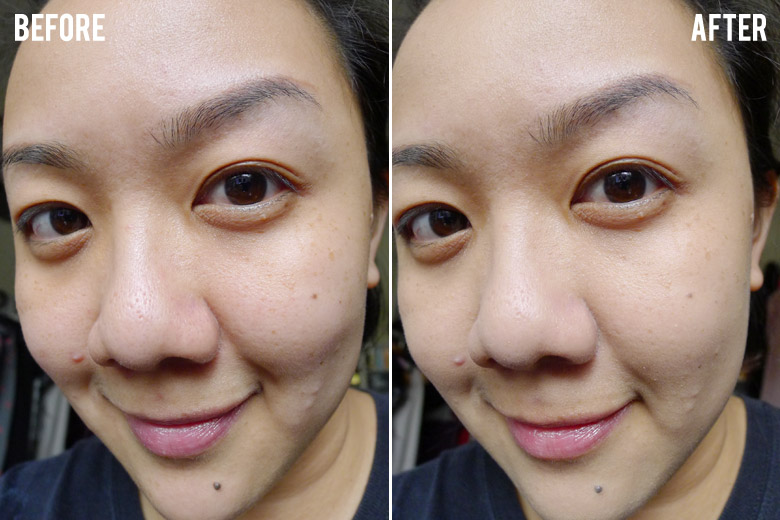 It could just be me, of course, since all of the reviews that I've read about this foundation hadn't mentioned that problem. It's a good foundation but it just leaves me wanting more. Which is a real pity because it almost reached the mark of a really good foundation yet it's not quite there. Sigh.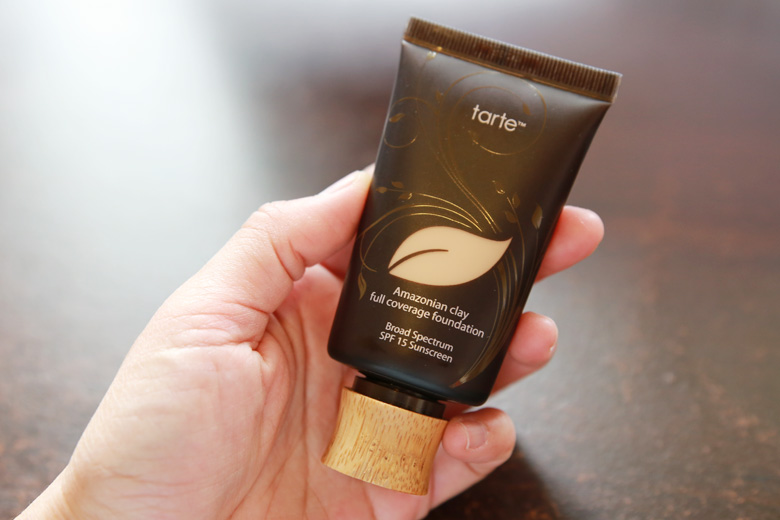 I can't remember how much I paid for this foundation in Malaysia. It retails at US$38.00 in Sephora US. Tarte is also available in Sephora Sydney.
What I like about it: Very creamy, easy to blend, high coverage yet feels almost weightless on the skin.
What I do not like about it: It leaves my skin looking flat after a few hours of wear (something most liquid/cream foundations I use don't do).
Have you tried this Tarte foundation? Did it leave your skin looking flat? Or was it just me?
This post contains an affiliate link. By purchasing something via these affiliate links (at no extra cost to you), you're supporting Beautyholics Anonymous, which I highly appreciate. For more information, please read our
disclosure policy
.