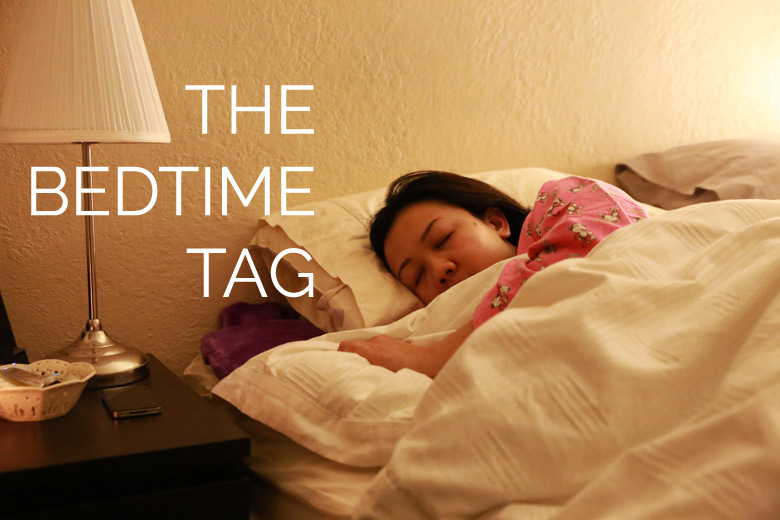 Some of you may now know that I'm a bit of a YouTube addict now and as I was watching some of the videos I subscribed to one evening, I stumbled upon a fun tag created by Fleur de Force and Talk Becky Talk and it's called The Bedtime Tag. It was too cute to pass so I thought I'd do it as well. No videos from me (sorry!) but hey, a blog post should suffice, right? 😛
As the name goes, it's all about bedtime and preparing to zzz.
Let's get started!
1. What are you favourite pajamas?
I have an old pair of flannel pajamas that I bought from Target ages ago that I absolutely love. I'd never worn anything flannel prior to moving to Australia (Malaysia was just too hot to wear anything remotely flannel-y) and I was drawn to the bright pink and cute monkeys. The longer I have it, the softer and more comfy it is. I wore it so much that the elastic of the waistband stretched badly and I replaced with a new elastic band. This should last me another good number of years, don't you think? 😛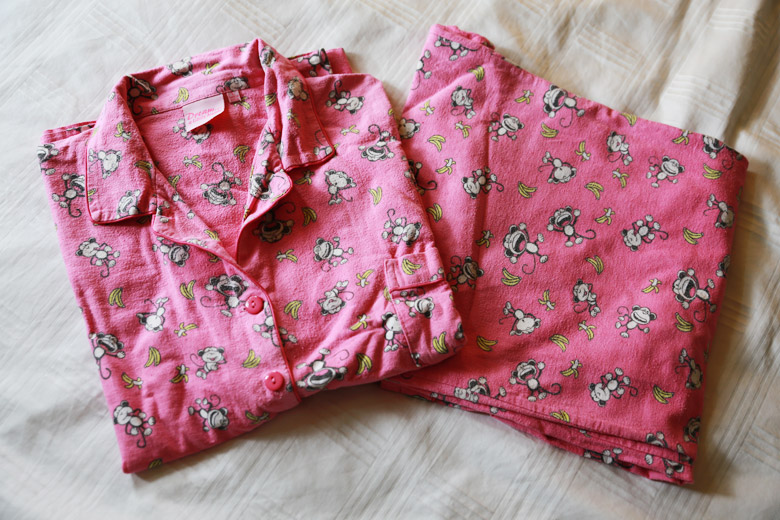 2. Current bedtime reading?
I just finished Mary Higgins Clark's The Cinderella Murder and will be moving on to S.J. Watson's new book, Second Life, next. I have to read something before bed or else I wouldn't be able to fall asleep. The phone and iPad are placed screen down and muted so that they don't wake if any notifications come in. I read on my Kindle.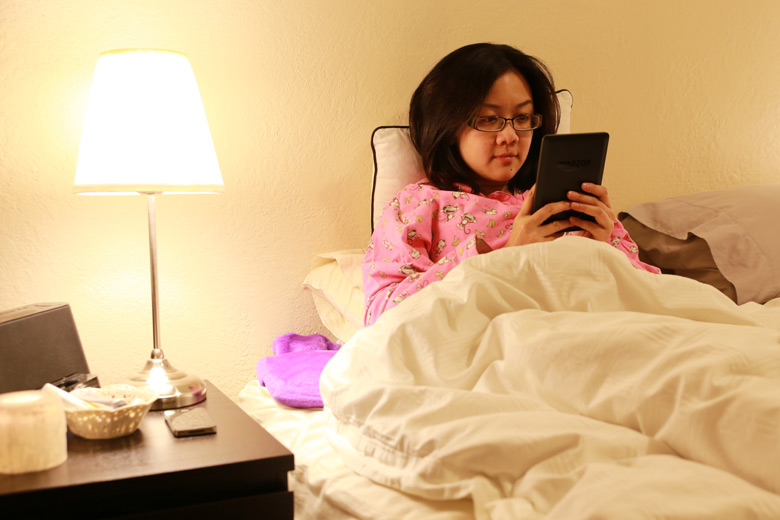 3. What is on your bedside table?
My bedside table is a small set of drawers from IKEA. It's not big enough to hold a lot of things so it's not Pinterest-y-looking (ie no photographs, flowers, what have yous). I have a Sony digital radio that was a gift from my in-laws. I cannot sleep with music so as soon as it's time for bed, I turn ABC Jazz and the Sleep Timer on. The iPhone is an old one that I use as my alarm clock. A small porcelain bowl contains a few bedtime essentials like hand cream, lip balm, cuticle oil, thermal balm (for when I get the sniffles), a Vicks menthol mint (for when my throat gets scratchy from the dry air) and most importantly, ear plugs for when Tim snores like a factory. Neither kicking nor turning him in his sleep help so instead of stewing in anger from him keeping me up, I'd just use earplugs instead. Works like a charm.
4. Favourite sleepy scent?
Unlike Marilyn Monroe, I don't wear perfume to bed but if I have to choose, I'd say anything lavender. I have a couple of roll-ons with lavender essential oil to rub on my wrists, temples and ears if I'm having a bad night or if I'm not able to fall asleep.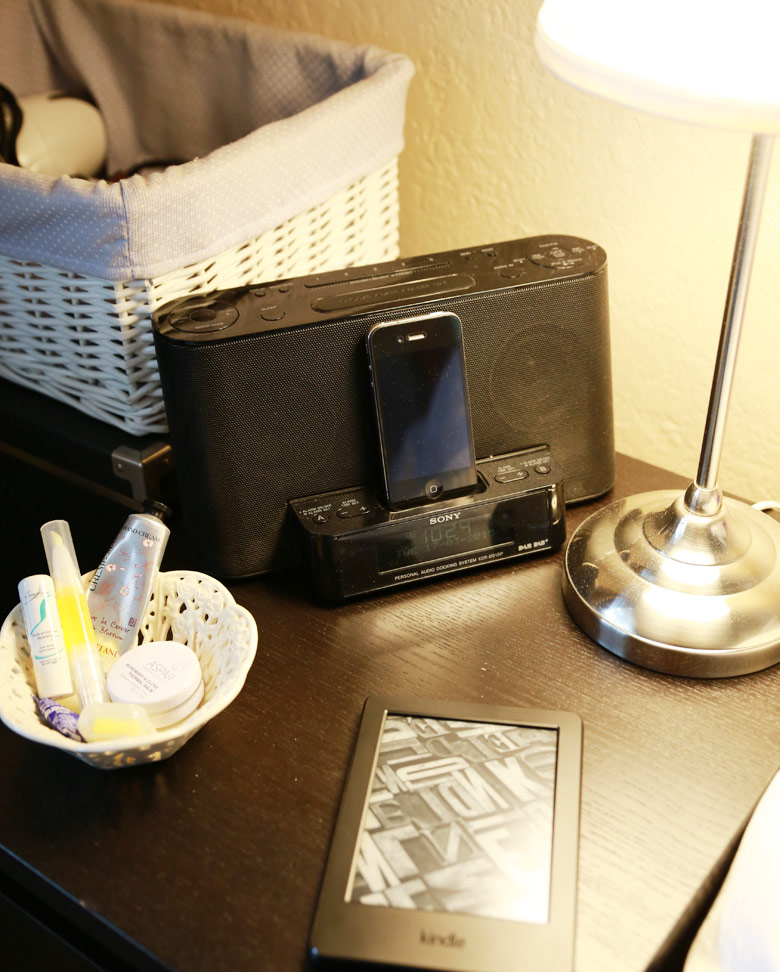 5. What is your usual bedtime & wakeup time?
I'm usually in bed by 10pm and after an hour of winding down reading and chatting with Tim, I turn the lights off at around 11.15pm to 11.30pm. If the book I'm reading is particularly interesting, I could stay up till the wee hours of the morning trying to finish it. As for wakeup time, I'm usually up by 7.15am on weekdays and 8am on weekends.
6. Top 3 bedtime products?
Hand cream before bed is lovely. Lip balm is essential. I'm struggling to think of the last one. Hmm … I'd say a facial sheet mask. I only apply facial sheet masks before bed as it leaves the skin feeling very boing-boing the next morning.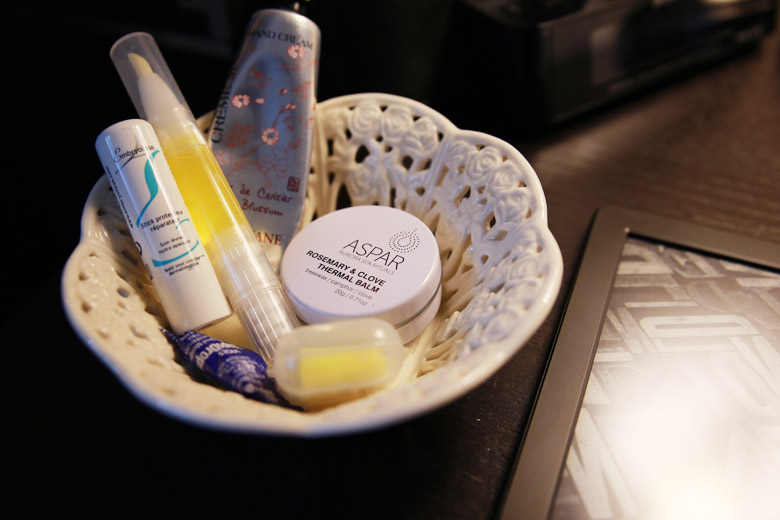 7. Your most common sleeping position?
I'm a side sleeper. Sometimes I sleep on my back but I'm almost always on my side. That's why I need a bolster pillow when I sleep (my most treasured item is a "stinky bolster" that I've had since I was a child). I cannot sleep on my stomach; I find that position very uncomfortable for my neck.
8. Any strange bed time routines?
It doesn't matter how hot it is, I must sleep with a blanket over me (it must particularly cover my belly. I don't know why). In summer, I sleep with the duvet on but my feet must always stick out. When I was living in Malaysia, I always washed my feet with cold water just before I sleep. That way, together with feet sticking out of the blanket, I'd be able to sleep comfortably. Weird, I know!
9. Are you big spoon or little spoon?
Hahaha big spoon! I always thought I'd be the little spoon but once I started having *ahem* "spooning opportunities", I realised that being a little spoon suffocates me. We may cuddle for a bit as me being the little spoon but a minute or two later, I'd be like "okay I'm done. Time to unravel". As a big spoon, however, I see Tim as my bolster and that works just swell. 😛
I hope you've had fun reading The Bedtime Tag. I sure had fun doing it; in fact, I got a bit sleepy writing about bedtime!
Since this is a tag, I tag these folks to do it too: Gio (Beautiful with Brains), Jade (Jade Musing) and Emma (Emmabovarybeauty). And all of you who are reading this too!
If you like, simply copy and paste the questions in the comments below and leave your answer. I'd like to read about your bedtime habits! Or maybe answer just one question from the above. Anything goes!
1. What are you favourite pajamas?
2. Current bedtime reading?
3. What is on your bedside table?
4. Favourite sleepy scent?
5. What is your usual bedtime & wakeup time?
6. Top 3 bedtime products?
7. Your most common sleeping position?
8. Any strange bed time routines?
9. Are you big spoon or little spoon?