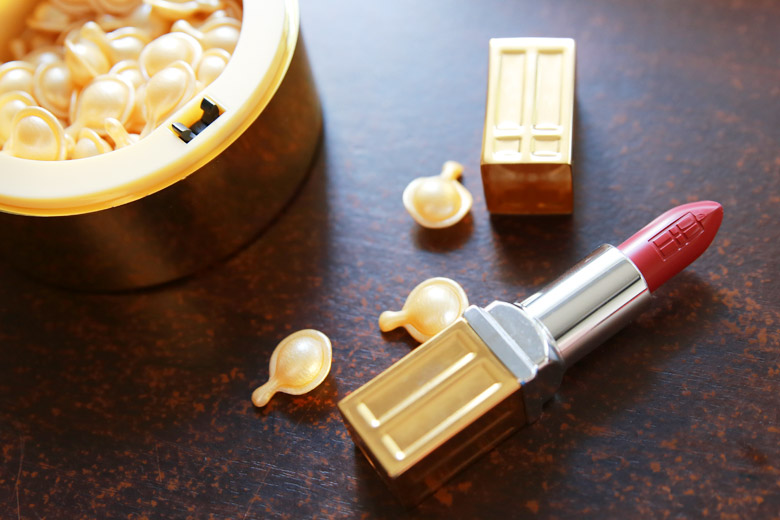 I've used lipsticks from countless brands for more years than I'd care to remember but y'know something? I've never tried any from the classic brand that is Elizabeth Arden. For some reason, I've always steer cleared of that brand when it comes to makeup because, okay let's be honest here, they don't exactly have the most exciting makeup to check out compared to other departmental-store brands like Estee Lauder and even Clinique.
A few weeks ago, I had the pleasure of checking out some of Elizabeth Arden's new range of foundation and lipsticks and I must say, I was impressed. In fact, I was very impressed and while their colour range to me is still rather mediocre, their new Flawless Finish Perfectly Satin foundation and the new range of their Beautiful Colour Moisturising Lipsticks are really good. I'll do a proper review on the foundation soon but today, I'd like to show you one of my instant favourite lipsticks and that's the Elizabeth Arden Beautiful Colour Moisturising Lipstick in Rose Petal Matte.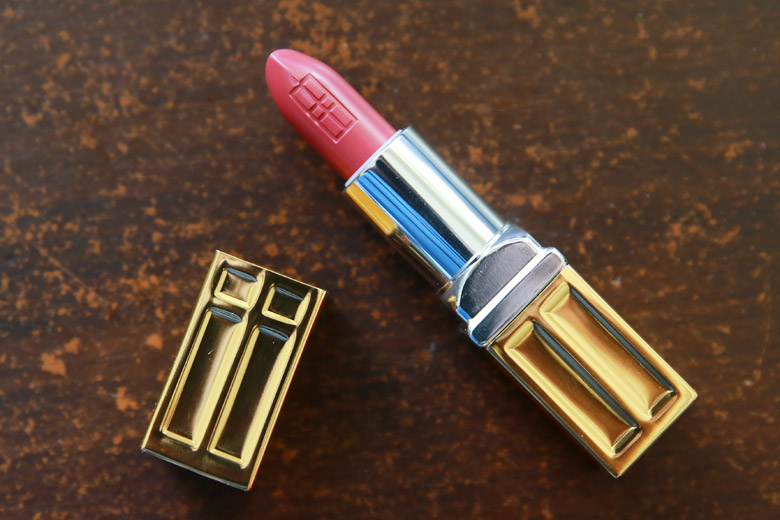 I'm usually not a fan of matte lipsticks. Matte lip lacquers are fine with me because while they feel quite velvety on the lips, they don't dry my lips out. Unfortunately, most matte lipsticks do (even with lipbalm under it), which is why I avoid them whenever I can. This EA lipstick in Rose Petal Matte is, as the name calls it, a matte lipstick. Yet, it doesn't dry my lips out at all.
It goes on the lips matte but it doesn't sink into the fine lines. It's very creamy on the lips and applies beautifully. Dry, matte lipsticks usually drag or even skip on my lips but this one doesn't. The shade Rose Petal is a very pretty dusky rose and is very flattering on almost all skin tones.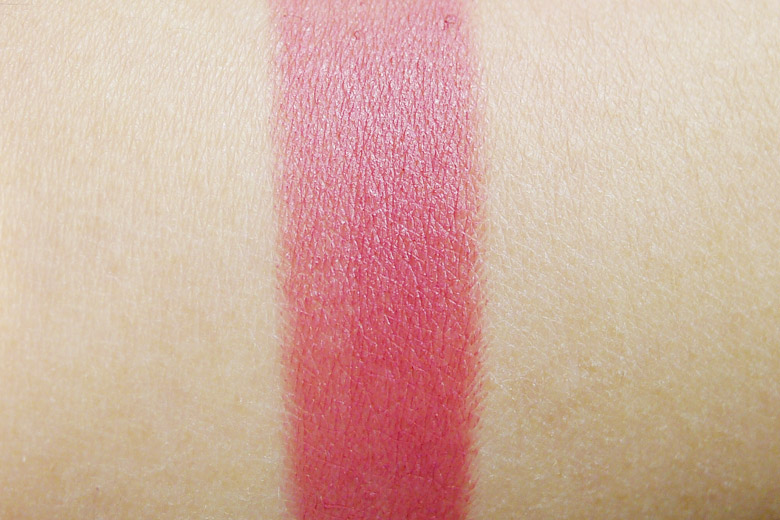 If you're thinking of trying out matte lipsticks but don't know which ones to choose from, may I suggest checking out Elizabeth Arden's Beautiful Colour Moisturising Lipsticks? The iconic "red door" design on the packaging is classy as heck. Mine is safely tucked in my bag and you know that I only keep the really good lippies in there.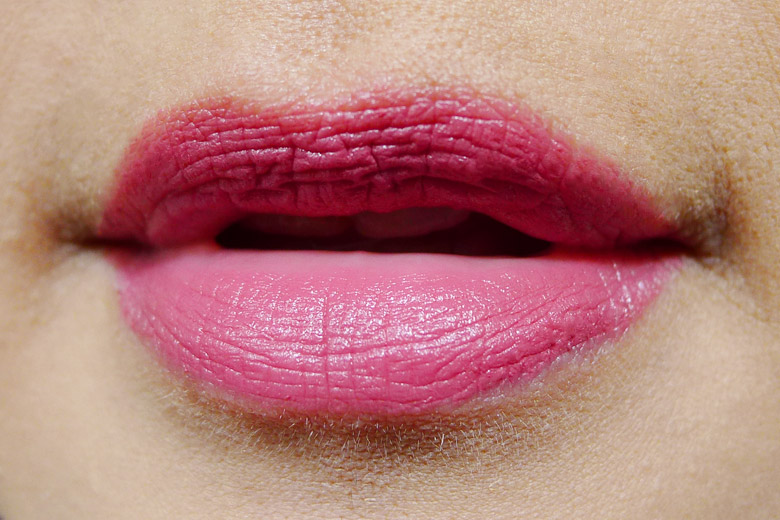 Just a bit of a side note here: if you have the Elizabeth Arden Cream 8 Hour Intensive Lip Repair Balm, apply that under this lipstick. I bought mine when I was trying this lipstick out and these two go together like peas and carrots.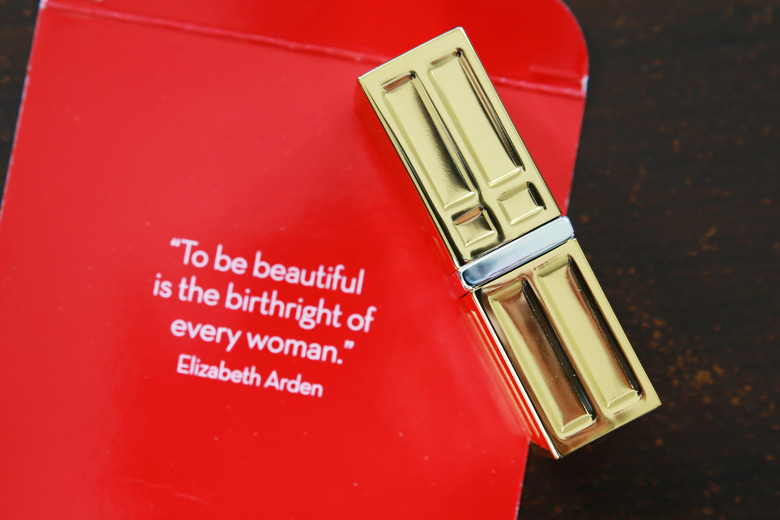 I can't wait to check out the rest of their lipstick colour range!
Elizabeth Arden's Beautiful Colour Moisturising Lipstick in Rose Petal Matte retails at AU$35.00 and is available at Elizabeth Arden counters in David Jones and selected pharmacies nationwide.
Have you tried any of Elizabeth Arden's makeup? What about their skincare range? Do you have any favourites from the classic brand?
PS: One last titbit – the iconic red door that you see on any Elizabeth Arden counter and product is actually based on the actual red door of Elizabeth Arden's first Red Door Salon at Fifth Avenue, NYC in 1910.
This product was provided for editorial consideration. This post contains several affiliate links. By purchasing something via these affiliate links (at no extra cost to you), you're supporting Beautyholics Anonymous, which I highly appreciate. For more information, please read our
disclosure policy
.