I do enjoy a good mosaic-like pressed powder/blush from time to time and when I first laid eyes on this, I thought it was a mosaic blush as well. But when I looked closer, it's actually a weave of different "strands" of colour, which in my opinion, makes this Maybelline blush pretty darn, well, pretty. 🙂
Maybelline's FaceStudio range of cream blushes are a strong hit in my books and I couldn't wait to give the highlighting blushes a go as well. Today, I'd like to share my thoughts with you on the one that is Pink Rose.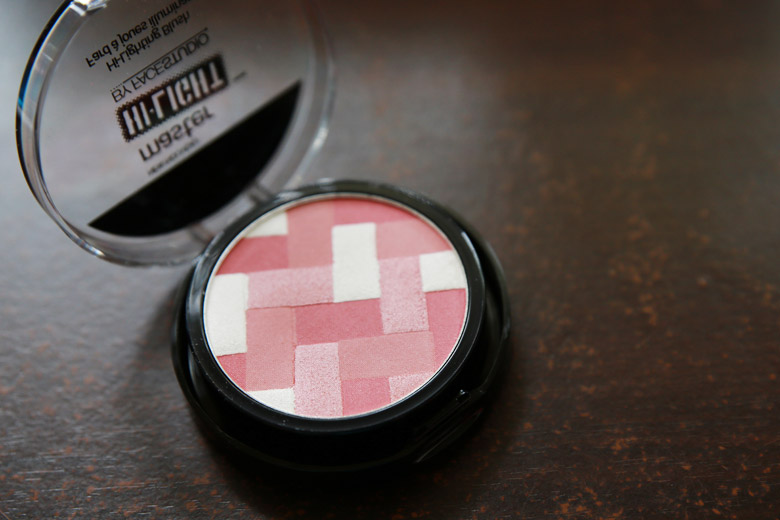 Description:
Skin goes soft-lit, sculpted and defined. Dimensional colour beads gently diffuse light for skin that is soft lit with zero glitz.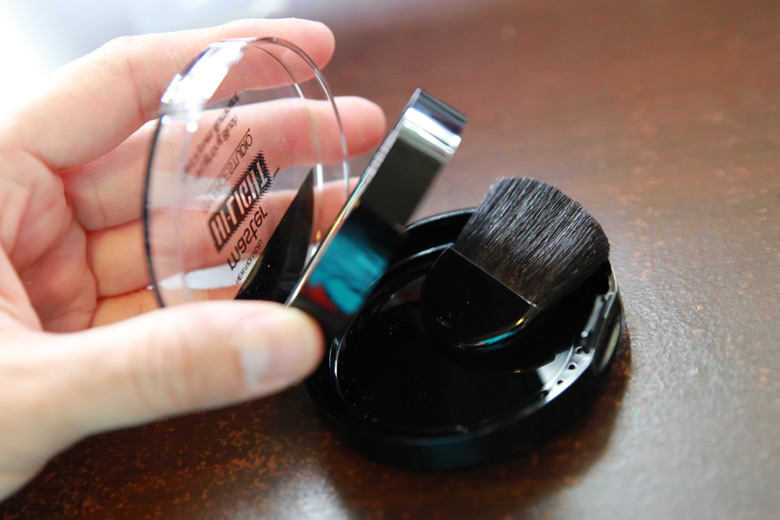 Pink Rose looks quite cool on the pan but it goes on slightly warm. It's the sort of peachy-pink shade that I like. There are 4 "strands" of colour on the blush: a white shimmery highlighter, a deep, matte coral, a matte medium peach and a shimmery rosy pink. The colours are meant to be worn together, which means you'll want to swirl your makeup brush all over the blush instead of just picking up the individual colours.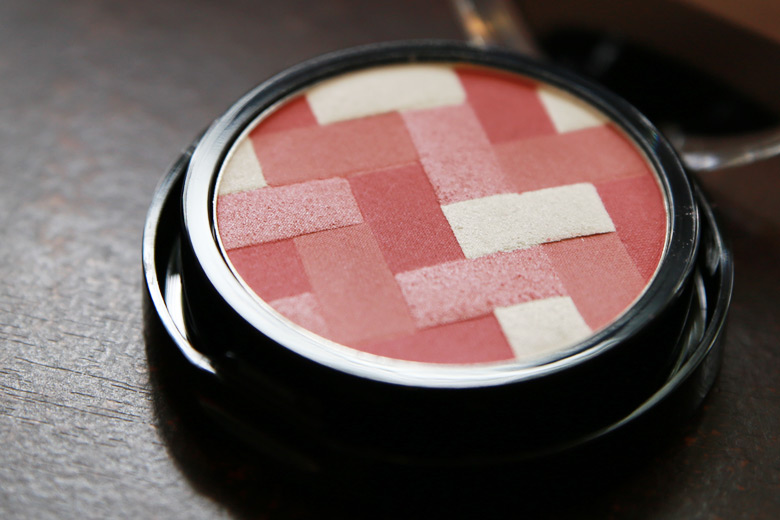 The blush packs a punch in colour, so a light hand is needed for the blush to show on the cheeks. One time, I applied a tad too much blush on my skin and after 2 hours, the blush started to streak. I had tiny lines on my cheeks, which wasn't a good look at all. However, when I used just a little of it on the skin, the blush looks diffused and makes the skin appear luminous.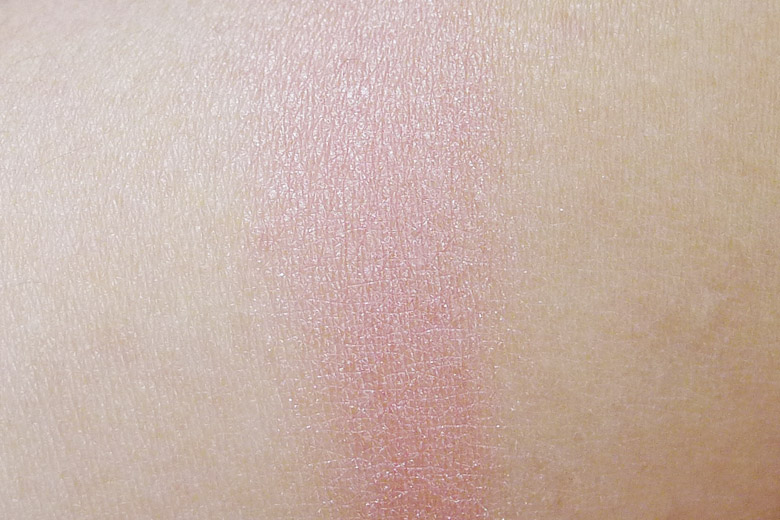 I do have an issue with the blush though, and that's the amount of powder fallout on the pan. Even with light strokes of my brush, lots of powder came out of the pan and made my vanity area messy with blush pigment. Be sure to tap any powder excess off the brush prior to application or else you'll end up plying too much powder on.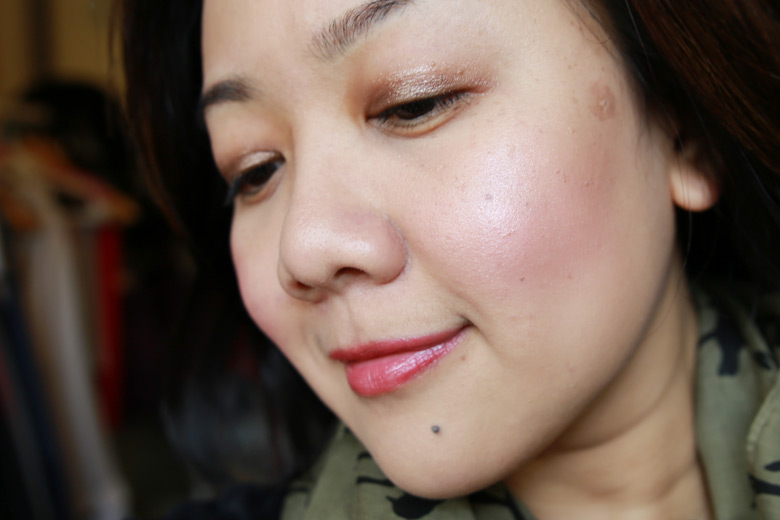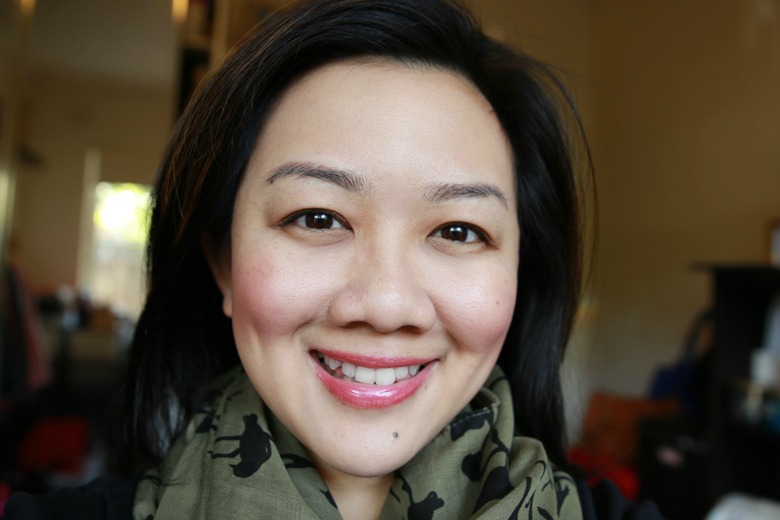 All in all, it's a pretty blush to have and if you're a blush fiend like me, I reckon you'll like this too. I still prefer the Master Glazes to the Master Hi-Lights but this really isn't bad at all. If you're thinking of picking one up, wait for Chemist Warehouse's 50% off makeup sale (they do it quite regularly). I'm always keen on a bargain. 😉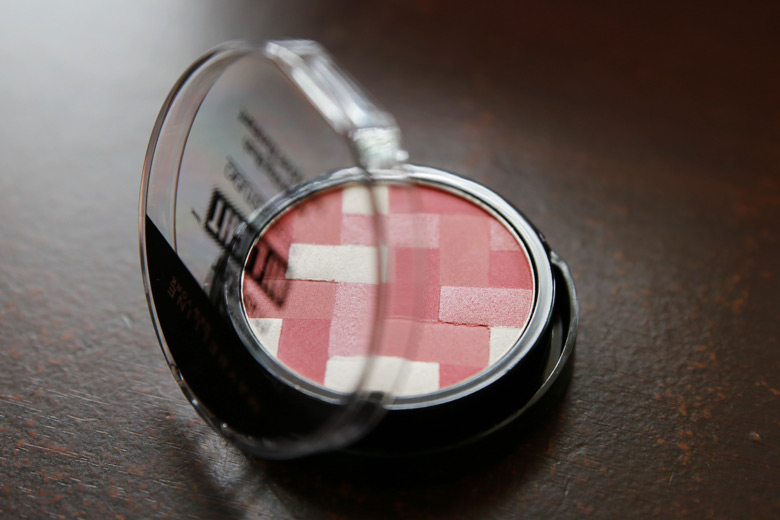 Maybelline's Master Hi-Lights also come with bronzers. There are two blushes in the range – Pink Rose and Light Coral, and two bronzers – Light Bronze and Deep Bronze. Each retails at AU$15.95.
What I like about it: Beautiful colour, love the diffused and radiant appearance on the cheeks.
What I do not like about it: Lots of powder fall-out on the pan, too much powder on the cheeks and it'll streak.
Have you tried any of Maybelline's Facestudio products? What are your thoughts? Yay or nay?
This product was provided for editorial consideration. This post contains an affiliate link. By purchasing something via these affiliate links (at no extra cost to you), you're supporting Beautyholics Anonymous, which I highly appreciate. For more information, please read our
disclosure policy
.