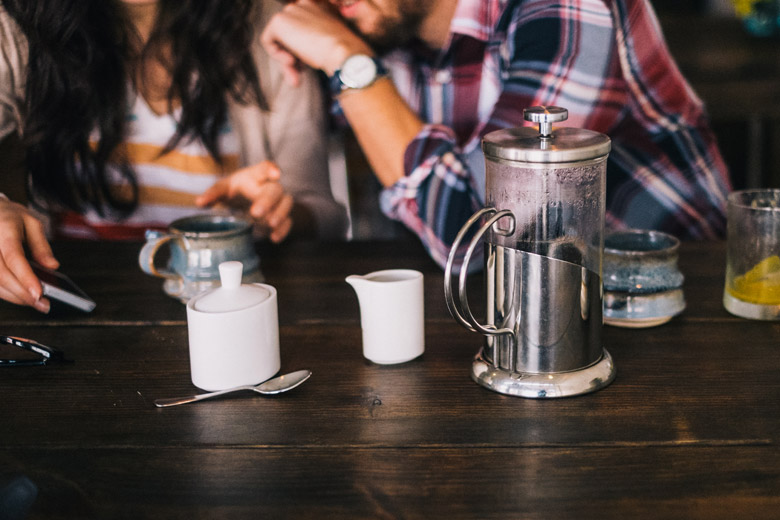 The best thing about blogging for me isn't about the freebies. Yes, you folks already know that I do receive products from PRs for editorial consideration so there's no need for me to be coy about it. But while that is a bonus, it's not the best thing about blogging for me. Even if that stops tomorrow, I'll still be carrying on because to me, the best thing about blogging isn't just about helping to make someone's day, it's also to interact with my readers.
I don't know if I said this enough but I love every comment that I get on the blog. I'm very thankful that I don't often receive hateful comments because that's a whole other kettle of fish to deal with. I may not reply the comments as soon as they come in but I do try to reply to every comment that I get. That's the primary way I interact with my audience.
So here's my question for you: how do you interact with your audience?
There are so many ways you can interact with your readers. Blogging is such an interactive activity. it's not just about you creating content; it's also about creating conversations with your readers about said content. If I'm only going to be writing without giving my audience any way to interact with me, I might as well close shop now because it really isn't going to work at all.
Here are 6 ways you can interact with your readers:
1. Blog comments
Personally, I don't understand blogs that switch their comments off. Not every reader is on social media and as bloggers, we have to remember that not all of our audience are tech-savvy. We should give our readers every opportunity to have their say, good or bad (I draw the line at trolls and hateful, meaningless comments). That's what a blog is for, isn't it? It's to generate conversations with your readers. Comments work the best for me and I highly enjoy receiving and replying them.
2. Social media
For readers who are also on social media, well, this makes interaction with them even easier. I enjoy Twitter and Facebook for this. Some blogs even insert a Facebook comment plugin in their commenting system to allow their readers to leave comments via Facebook instead of just on the blog's regular commenting platform. Do whatever works for you.
3. Email
When I started my weekly email newsletter, BA Insider, I've been getting email replies from readers after every mail sendout. I love it! My content on BA Insider is slightly different from what you get on the blog; it has a more personal touch and I love it when my readers interact with me via email. If you have a mailing list or a email newsletter, encourage your readers to reply to your emails by asking questions in your newsletters.
4. Twitter chats
I hosted a Twitter chat using the #bbloggersoz hashtag years ago and it was so much fun. It was not easy, mind you, as you'll need to moderate the chat, ask questions, retweet good answers and keep the chat interesting for an hour. I thought it was highly engaging and I learned so much from other beauty bloggers and non-bloggers too. Host a Twitter chat if you can. It doesn't have to be about blogging. Set a date, time and topic in advance, let your audience know and most of all, have fun!
5. Webinar
I haven't done one yet but I hope to do a Google Hangout soon. I've attended many Google Hangouts where I join an audience to interact with the host and asked questions.
6. Live events/meetups
This is popular amongst YouTubers but hey, no one said you can't do it too. I haven't done one but it's mostly for the fear of people not showing up 😛 . However, if you have a good amount of audience, it's a great way to actually meet your readers and interact with them face-to-face. It's very different doing it in real life vs. behind the computer.
There are so many ways to interact with your audience. You don't even need to blog frequently to start and maintain conversations with your readers. Engage with your readers and keep those conversations going. A lot of my readers have even turned into friends. 🙂
How do you interact with your audience? What's the best way for you to engage with them?
Bloggie Wednesdays
is a series of articles just on blogging. They contain tips, how-tos, discussions about anything and everything you need to know about blogging and how we can be better bloggers. If you have any suggestions, tips and tricks about blogging you would like to share with us, or if you have any questions you would like me to address, please let us know in the comments.