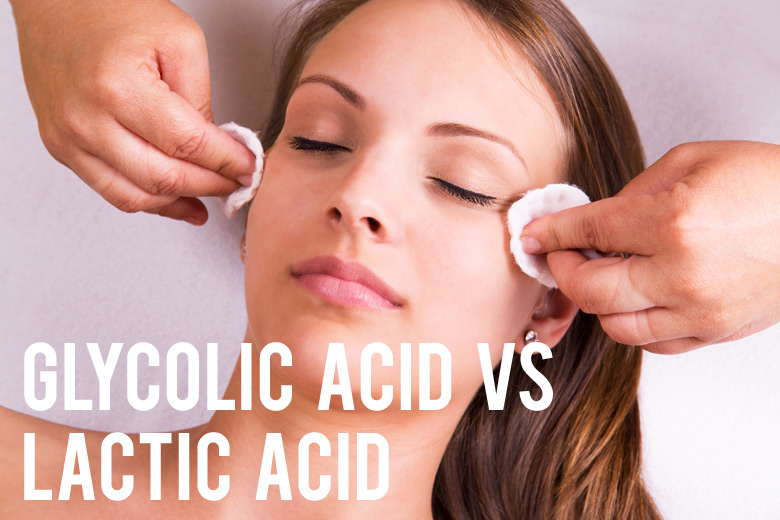 Last week, I did a review on Sunday Riley's Good Genes Treatment serum and a question I received from reader Norlin was this: "what's the difference between glycolic acid and lactic acid?". Sunday Riley's Good Genes is a lactic acid serum, and rather than replying an essay of a comment, I thought I'd share my answer with all of you instead.
I'm not a cosmetic chemist so I cannot delve into the science of the acids much but here's what I can tell you about glycolic and lactic acids. This is not to be considered as medical advice.
Glycolic acid and lactic acid are alpha hydroxy acids (AHA) and while there are also acids like malic, citric and tartaric, the most effective and well-researched ones are glycolic and lactic acids. Essentially, what they do is exfoliate skin cells by breaking down the substance in skin that holds skin cells together. These acid-based exfoliating treatments chemically exfoliates the skin without the scrubby bits and leave the skin glowing.
Earlier versions of glycolic and lactic acid treatments only came in peel versions; they're what are commonly known as "chemical peels". However, these days, with new technology and formula, visibly "peeled" and flaky skin is now a thing of the past because a lot of AHA-based products these days can produce almost the same results without any down time and leaving the skin looking red and flaky. I had a chemical peel a few years ago at a medical clinic and while my face was a tad red, I experienced no down time at all.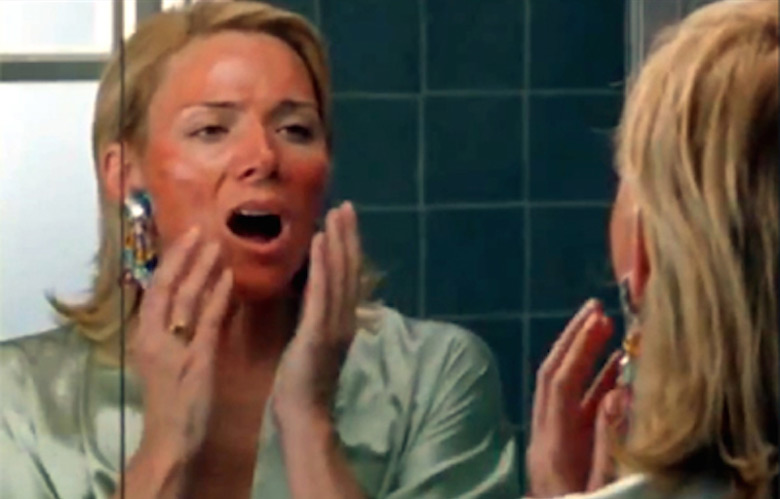 Gone are the days when this could happen [Sex and the City, where Samantha just had a chemical peel]
So, what's the difference glycolic acid and lactic acid? Which one is better?
Glycolic acid is the most active and effective of the AHAs. It is the only AHA that is able to penetrate through the cell walls due to its tiny molecular size. Once inside the cell, it will create new collagen and synthesise dermal glycosaminoglycans to plump the cell and ground substances in the skin up to reduce wrinkles on the skin's surface. Glycolic acid also affects the newly forming keratin cells at the bottom of the stratum corneum causing the bulk of it to separate from the underlying skin. This gives the skin a smooth appearance and touch.
Lactic acid is extracted from milk (although most forms used in cosmetics these days are synthetic). It is a natural humectant that occurs naturally in the skin. As such, it is able to pull moisture from the air and hold it in the skin. It exfoliates cells on the surface of the skin by breaking down the material that holds skin cells together. Lactic acid is less irritating and more moisturising than glycolic acid. Hence, it can be used at higher concentrations.
The smaller the molecule, the more easily it gets into the skin. As glycolic is the smallest of all the acids, it yields the best results.
An acid product is only as potent as the free-acid compounds floating around inside it. Too much acid and your skin will sting and redden; too little and nothing happens. Chemists adjust the pH levels accordingly, which adjusts the amount of free acids. The ideal pH is between 3 and 4 (however, you'll find that this is never listed on the packaging). In other words, if you feel nothing when you apply any of these acid treatments on, high chances are it'll do nothing for you. Your skin should tingle for a few seconds. You should be able to feel something.
While glycolic and lactic acids exfoliate the skin and give it a smoother and plumper appearance, it doesn't actually smoothen deep lines. They can make the lines appear softer but you can't actually get rid of them with acid treatments. Only laser treatments and cosmetic fillers can do that.
Can people with sensitive skin use acid treatments? Most definitely. In fact, they're less abrasive than physical scrubs, where you can potentially damage your skin. Start with small doses; don't rush in. I don't recommend layering AHA products, even if you don't have sensitive skin. Using acid upon acid of cleanser, serum and moisturiser means that you're basically having a chemical peel every night. I use mine on alternate evenings.
I've used both glycolic acid and lactic acid treatments and personally, I prefer lactic acid treatments as I found glycolic acid treatments to be slightly too strong for my skin. This is a personal choice; if your skin can handle glycolic acid treatments, go for that instead. If not, then give lactic acid treatments a go instead.
Please note that AHAs are of little benefit when added to rinse-off products like cleansers, as their contact with skin is too brief for them to absorb into the skin. Serums do a far better job. Some even come in wipe pads.
Examples of glycolic acid wipes/serums: Paula's Choice Skin Perfecting 8% AHA Gel Exfoliant, Dr Lewinns' Reversaderm range, Radical Skincare Age Defying Pads, Priori Advanced AHA Cosmeceuticals range, Olay Regenerist Night Resurfacing Elixir, Alpha-H Liquid Gold
Examples of lactic acid wipes/serums: Sunday Riley Good Genes, Go-To Skincare Swipeys, REN Radiance Perfection Serum, Priori Advanced AHA Cosmeceuticals range
Examples of glycolic AND lactic acid wipes/serums: Dr Dennis Gross Alpha, Alpha Extra and Alpha Beta ranges
I hope this answers any questions you may have about glycolic and lactic acids. If I've made any errors in my findings, please let me know in the comments and I'll amend them accordingly.
Do you use any AHA products? If you do, do you use glycolic or lactic acid? Do you have a preference?
Sources: Bella Visage Skin Studio, Paula's Choice, Allure, WebMD