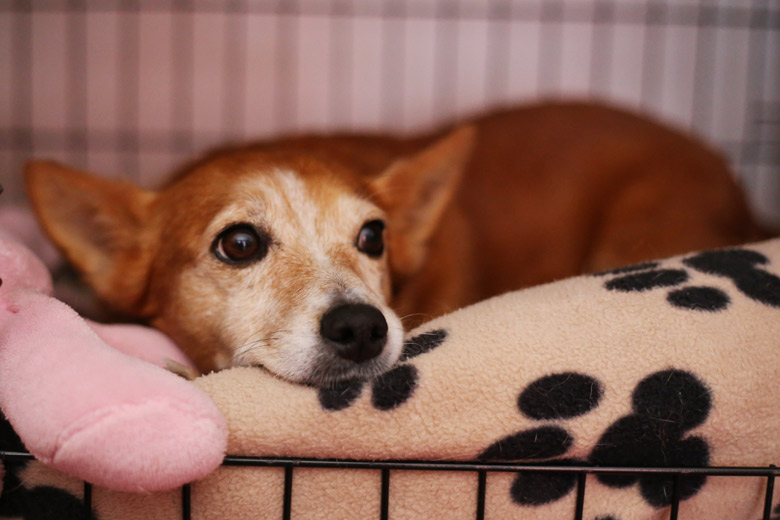 Happy weekend, folks!
I haven't written about Janey in a while now and since we've started the weekend, why not talk about something about my little ball of fur, eh?
For those of you who are new to BA (hello and welcome!), Janey is my dog. She's a terrier cross and is about 7 years old. Tim and I adopted her from the RSPCA over a year ago and she's been such a joy in our lives. Well, most of the time anyway. 😛
Now you'd think that since I only have one dog, I'd only have one bed for her, right? Yeah … no. She has 4 beds and at least 2 blankets. Four beds! She's quite a small dog so I'm sure it would bemuse anyone as to why she needs 4 beds. Well, she doesn't really need them but she absolutely loves them.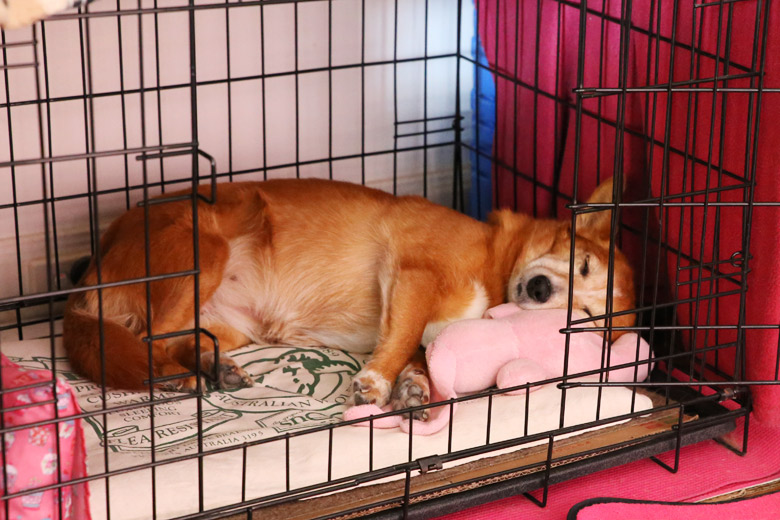 Just before we adopted her, I was dog bed-shopping and I found her a good-sized pillow from Snooza. It contains wool and is suitable for both warm and cool temperatures. Cost us a pretty penny too but we thought, oh why not, we only have one dog. Since we would also be crate-training her, I got her a cheapie $6 bed from Kmart that has the round "pillow" thing that she could curl in and sleep on outside her crate.
Well, it turns out that Her Royal Highness doesn't like the expensive flat pillow. She much preferred the Kmart bed. Go figure. In the end, I stacked that cheapie bed on top of the expensive Snooza in her crate.
A couple of months later, Tim got her a Fuzzyard bed because he thought she would be more comfortable in that bed. Now if you know Fuzzyard beds, you'll know that they're not cheap. Oh Janey adores that bed, so we made that her "outside the crate" bed. Recently, Tim ordered some books from Book Depository and it came in a big box with large bubble wrap. I popped the Fuzzyard on top of the bubble wrap and box, which somewhat squished her bed. Janey loves it even more now as it cocoons her in. It's also elevated from the floor and it keeps her warm.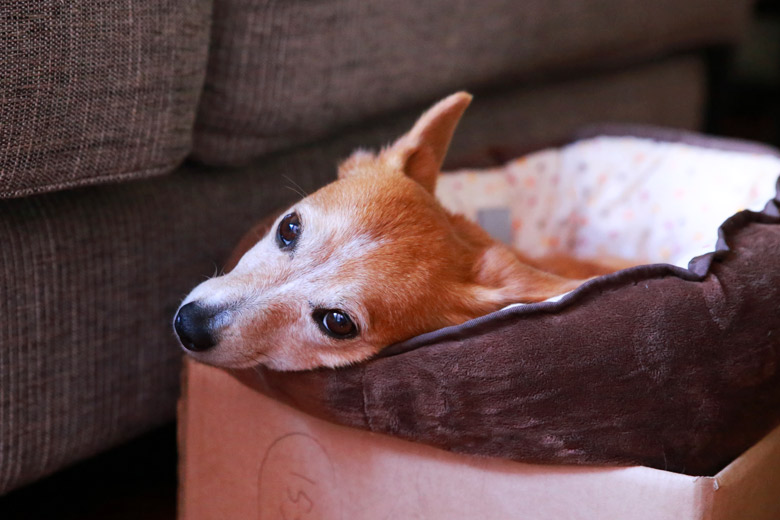 Janey also has a dog kennel outdoors for when we'll leave her outside when the weather is warmer. I got her a water-resistant bed for the kennel as well in case she wants to sleep on it.
The moral of this story is this: if you're a crazy dog lady like I am, you'll be okay getting your ball of fur a lot of beds. Mine has four and …wait for it … we're about to get her a 5th one.
I know. CRAZY. *roll index finger on side of head*
Do you have a pet too? Do you also have more than one bed for him/her? Two beds? Three?