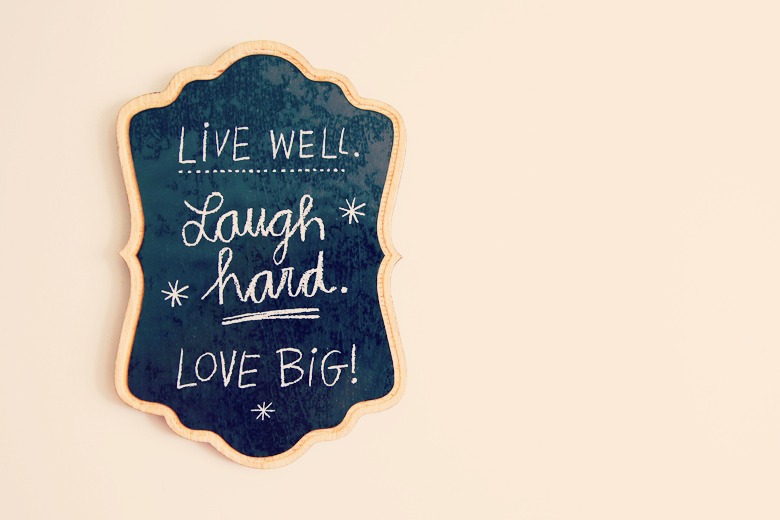 I stuck this on my bathroom door. Doesn't really go with the context of this post but eh, it's pretty. 😛
Happy end-of-the-week!
Since it's a Friday and I'm not really feeling up to talking about beauty products today, I thought I'd do something a little different and share some random facts about me with you.
I wouldn't really call this so much of a random fact sheet about me; it's more of an *ahem* rant sheet. There are many things I love in life but given that I'm also human, there are also a lot of things that I dislike. So let's call this a "Things Tine Aren't A Fan Of" list, shall we? 😉
1. I think Beyonce is overrated. *insert horrified face emoji* I know, talk about dropping a bomb from the get-go here. I'm going to cop a good amount of flak for this because goodness knows how many fans she has. It's not that I don't like her or that I don't admire her for her achievements because she definitely has achieved a lot in life and deserves her success. However, she's not the only one who has done so. All those "what would Beyonce do?" and similar quotes on Instagram and Pinterest are pointless to me because I really wouldn't care what she'd do in particular situations. I'd look towards people who are far more relatable to me who have achieved a lot of success in life. Now what would THEY do?
2. I don't like rose gold. I first stumbled upon it 10 years ago when it became very popular in Japan and I used to call it the "cheap" version of gold. I've long changed my mind about it and while I'm still not a fan, I can understand why a lot of people love it because it does flatter certain skin tones very well. Just not mine.
3. I'm obsessed with planning and organisational topics in blog posts and YouTube videos but I'm not an organised person. Well, not really.
4. I can't stand wearing pointy shoes but I love looking at them on the shelves and on other people.
5. I dislike the smell and taste of coconut anything. I don't like coconut water, I can't stand the smell of coconut oil (I tolerate it only because coconut oil does wonders for my hair), and too much coconut milk makes me sick.
6. I don't like the smell of jasmine either. Too much of it makes me want to throw up.
7. I don't like doughnuts, especially the glazed kind.
8. I'm not a fan of macarons either. They taste all right, I guess, but most are too sweet for my liking. If it's on a dessert menu, it's the last thing I would order. Having said that, they do look very pretty in photographs.
9. I don't like deconstructed food. If it's supposed to be in one piece, keep it in one piece and don't faff around with it. Deconstructing food is just lazy. Clearly I've been watching far too many episodes of My Kitchen Rules and Masterchef and think I'm some sort of a great cook. I'm not.
10. I can't stand the sound of a ticking clock. I only have a digital clock in my bedroom and any analogue clocks in the house must have minimal ticking sounds. I once had a facial where the beauty therapist used a ticking clock to time her session and it almost drove me bonkers.
11. I hate the phrase F**k My Life (or better known as FML). I really do. My life was given to me by God and my parents, and no matter how shitty my day is, especially when absolutely nothing is going my way, I'd never think FML. I know that a lot of people say it in jest but to me, life is a blessing, not f**ked.
12. I don't really like the taste of wine and have only tasted very few of ones I'd have more than a glass of. I prefer cocktails. I love sake.
13. I dislike black tea. I've had a lot of them growing up and it's really not my thing whether it's sweetened with sugar or honey, or with milk. Green and herbal teas are my choice of tea beverages.
14. I don't like to think that I'm a superstituous sort of person but given my idiosyncrasies, who am I kidding here? You and I know I'm only writing this because I don't like to end with #13.
Go on, join in the fun. What are the little things that you don't like that people don't really know about? It's time to spill the beans!