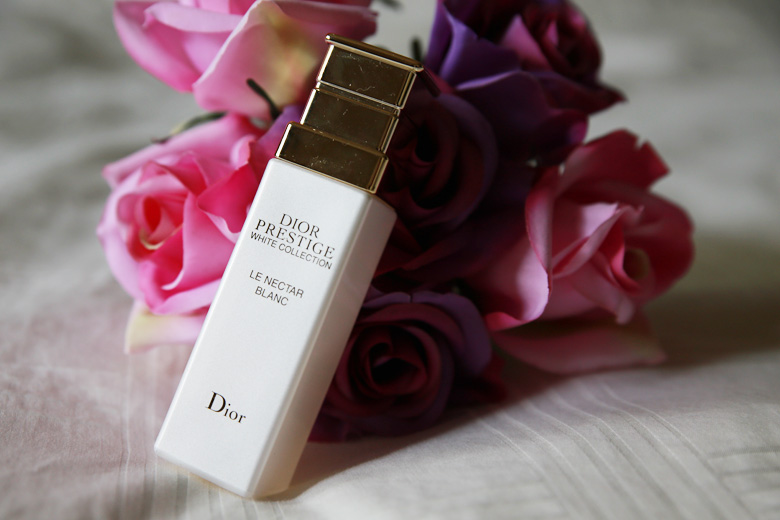 The Prestige Collection is Dior's top-of-the-line range of skincare products. The White Collection is the brightening range, which is somewhat similar to their already existing brightening range, Diorsnow (popular in Asia) but on a more luxurious level (read: a heck more expensive 😛 ). This range is formulated for Asian skin but really, anyone could use this.
A couple of months ago, I had the opportunity to try out one of their White Collection products, which is the Le Nectar Blanc. After using it for a couple of months, I thought it was time I share my thoughts about it with you.
To be honest, even though I'm about to finish the serum, I have to admit that I'm still on the fence about it.
Description:
Concentrated in White Rose Pearls, this silky and white serum is like a potent drop of sap that deeply penetrates the skin to regenerate and clarify its delicate beauty. Its instant action helps to restore the virtues of vitally youthful skin. Used day after day, it visibly and lastingly reduces the appearance of dark spots while targeting the memory bank deep inside.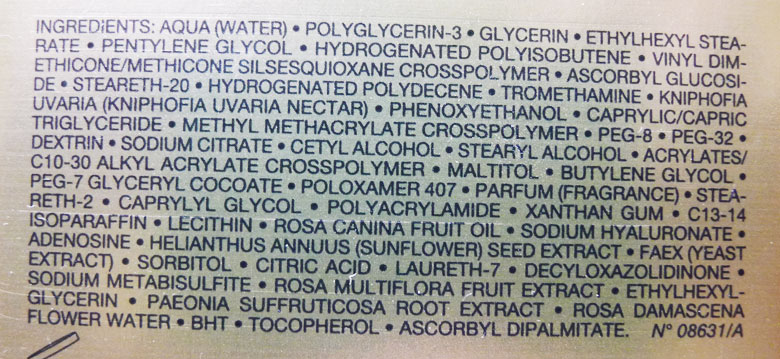 The Le Nectar Blanc is essentially a dark-spot-correcting-and-brightening sort of serum. It comes in a milky white creamy lotion that feels very luxurious on the skin. I have quite a bit of hyperpigmentation on my skin so I was hoping this might help with it somewhat. I'm not expecting miracles but given how much this serum costs, I do, at the very least, expect some sort of positive result.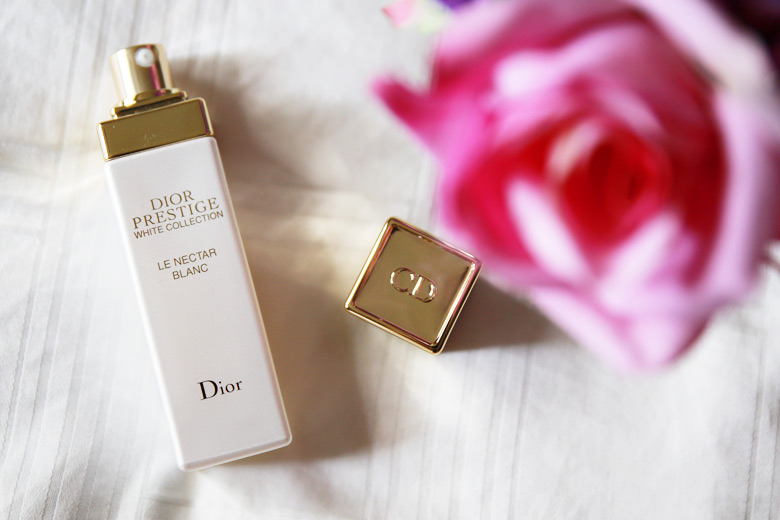 I must say that I do have a bit of mixed feelings about this serum. I'm happy that as a serum, it works quite well for me. Even though there's no significant reduction in the appearance of my hyperpigmentation and dark spots, it did even my skin tone somewhat and made my skin appear brighter and more radiant. That's a good plus point in my books.
My problem with it is the scent, or the amount of it. Dior is notorious for heavily-scented skincare products and this one certainly didn't disappoint in that department. When I first tried it out on the back of my hand, it smelled really lovely. The floral fragrance was beautiful and I thought, hmm I could fall in love with it. However, when I applied this all over my face, neck and decolletage, the scent became really overwhelming. It's very heavily-scented and if you're not a fan of fragranced skincare, then you won't like this one at all. If you don't mind it at all and love sweet, floral scents, then you might want to check it out.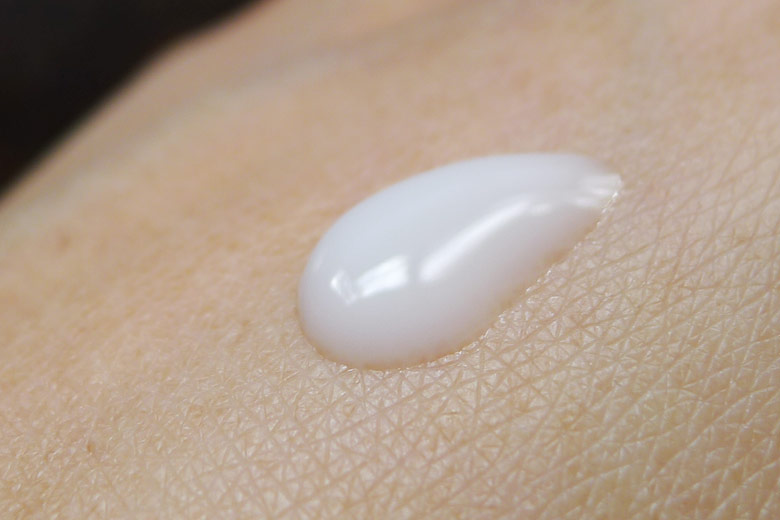 I've been using this as my day serum for the past couple of months. I don't use this during that time of the month because that's when my sense of smell is heightened and this totally turned me off. Other times, it doesn't bother me that much. I really wish Dior would dial the amount of fragrance they put into their skincare products way back. They have really good products and a lot of money goes into the research and development of better skincare. It would be a real shame to turn prospective customers off just because they're too heavily fragranced. If this serum wasn't so strongly-scented, I would have loved it a whole lot more.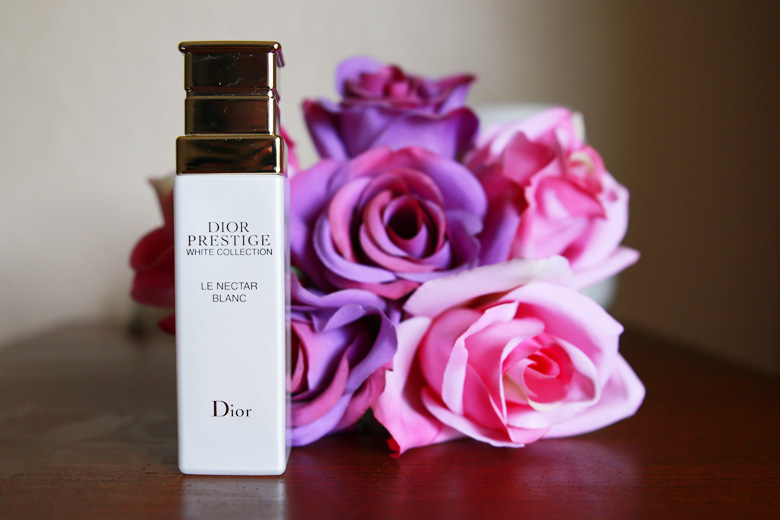 The Dior Prestige White Collection Le Nectar Blanc retails at AU$460.00 for 30ml and is available at MYER, David Jones and selected pharmacies nationwide.
What I like about it: Feels mighty luxurious on the skin. Helped my skin appear brighter and more luminous.
What I do not like about it: Very heavily-fragranced. Very pricey too, but again, this is their top-of-the-line range so I didn't expect anything less.
Have you tried this or any of Dior's skincare? Do you have any favourites? What are your thoughts on their fragranced skincare?
This product was provided for editorial consideration. This post contains an affiliate link. By purchasing something via these affiliate links (at no extra cost to you), you're supporting Beautyholics Anonymous, which I highly appreciate. For more information, please read our
disclosure policy
.