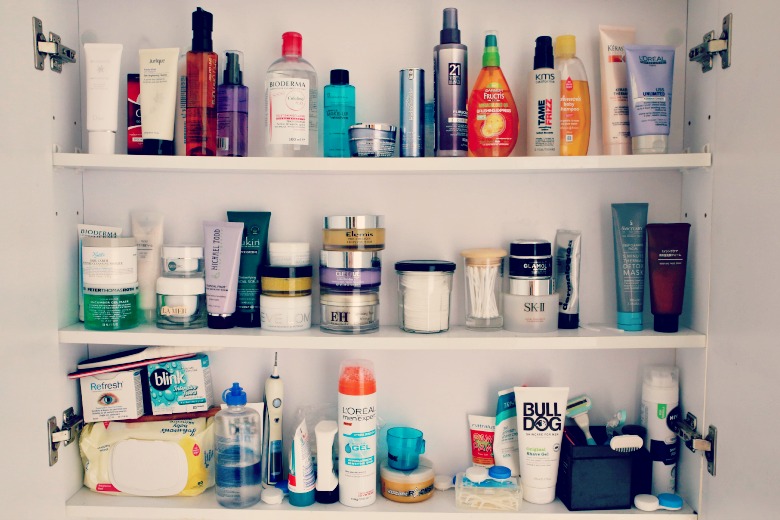 Last week, I posted an updated look into my current skincare routine. It's been a while, but I'm happy to say that I've found some sort of "skincare peace" for now as I'm very happy with what I'm currently using. As a beauty blogger, I'm lucky to get the opportunity to try out different types of skincare products and given that I'm also a stickler for good skincare, I buy a lot of new ones to try out as well.
However, there are a few items in my skincare routine that I tend to stick to and I don't often change them up right after they're finished. It got me thinking, how often do you switch up the products in your skincare routine?
Y'see, I'm very fickle when it comes to cleanser, scrubs and facial masks. Once they're done, they're done. I'm done with them. If I really enjoyed using them, I'll probably repurchase 1-2 times and even then, my eyes will be drawn to the next new thing on the market that I know I just have to try. Just like a magpie drawn to shiny things, I'm drawn to new lotions and potions.
Still, there are a few things that I keep using, repurchase, use, finish up, repurchase and use again. For example, I love SKII's Facial Treatment Essence. It's what I call "smelly water" and it works very well on my skin. Even though I use other essences, lotions and toners during the day, I stick to the smelly water in my evening skincare routine.
I've also tried a lot of micellar cleansing waters, yet the one I always go back to is Bioderma's H20 (either Sensibio or Hydrabio. I don't like the one from the Sebium range because I cannot use it on my eye area). For eye makeup remover, I stick to Face of Australia's Gentle Makeup Remover. For facial cotton pads, I only get the ones from Swisspers and large ones from MUJI. For day creams, when I'm not trying anything new, I go back to either Uriage's Aqua Precis Refreshing Moisturising Cream Gel or Bioderma's Hydrabio Legere Light Cream. For night creams, again, if I'm not trialling anything new, I always go back to SKII's Stempower.
I'm very picky when it comes to serums, which is why they're the ones I usually buy because I know they're what I really want to try out. The same goes for eye creams. But when it comes to cleansers, scrubs and facial masks, everything is fair game. I love trying out new ones. Well, as much as my skin can handle anyway.
What about you? Do you often switch up the products in your skincare routine? Are there any products that you're happy to try new ones once your old ones are done? Are there any that you will not stop using and pray that brands never discontinue?