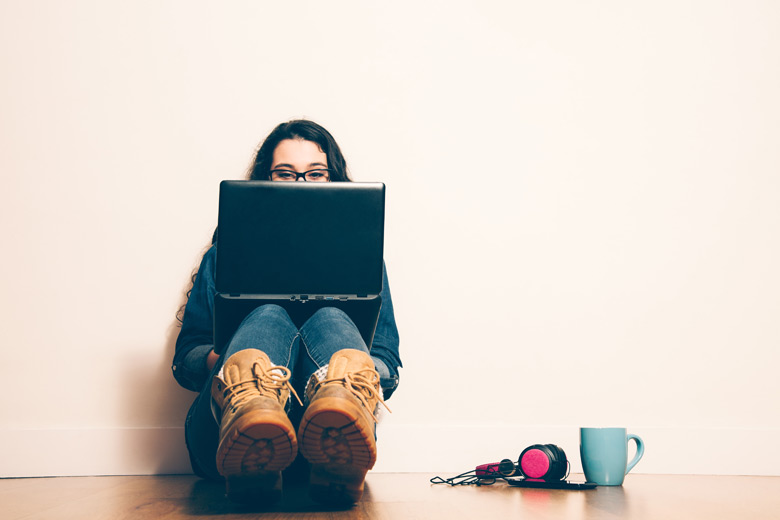 © asife
I'm sure that this has happened to us one time or another. Picture the scenario: You have a great idea for a blog post which you think your readers will love. You end up spending many hours working on just that one blog post, perfecting it with beautiful pictures, witty anecdotes and a great storyline. You click on the Publish button, sit back and wait for the comments to come from either the blog or social media.
*sound of crickets*
You get bupkis. Instead of the usual number of comments you get per blog post, you'd be lucky to even have one. Where's the engagement? Where are the comments? You spent so much time on the post! Why isn't there more enthusiasm from your readers? Does no one care? Did you do something wrong?
Sound familiar?
Ahh…let me tell you, I've been there. In fact, I still go there from time to time. There are blog posts that I'd spent hours on that I expected a lot of comments for. I had just about a handful. I remember one blog post that I spent 6 hours creating and it only received 1-2 comments. And then there are those blog posts that I whipped out of a hat; written and published in 15 minutes which received a lot of comments. It's almost hilarious and I would laugh my head off if I didn't feel like crying for that lost time.
To be honest, I don't have the exact answer for you as to why sometimes our blog posts just weren't as well received as we expected. If I do, I wouldn't still be getting periods of this. But over time, here's what I've learned, and that knowledge has helped minimise the lack of reader engagement and the heartache from what I thought was wasted hard work.
You didn't promote that blog post enough
It's been said that we should spend 20% of our time creating content and 80% promoting it. I'm not typically a very "promote-y" sort of person and don't send blasts of my blog post updates every hour for fear of pissing my followers off. But the thing is, while a few of your followers may notice every single promotion of your blog posts that you do, most will not. This is particularly true on Twitter. It's even worse on Facebook when only a very small percentage of your followers will actually see your update unless you pay to boost the post. Try promoting your blog post more than just once, especially on Twitter. Don't flood your timeline every couple of hours with "HEY READ MY LATEST POST"; spread it out throughout the day. You can also re-promote your blog post the next day or a week down the line.
Sometimes it's them, not you
This isn't a blame game; it's not your readers' fault that your blog post didn't do well. It could be that that blog post didn't resonate with them at all. You cannot read every reader's mind on what they like or don't like; sometimes there will be blog posts that aren't their cup of tea. For example, while bloggers read my Bloggie Wednesday posts, I also have a lot of readers who aren't bloggers. This means that most if not all of my Bloggie Wednesday posts won't do anything for them and I understand that. A good way to know what your readers want from you is simply to ask them. Do a reader survey and request for feedback. Encourage them to contact you either via the blog, email or social media for any problems they may have that you may be able to help out with a blog post.
Sometimes it's you, not them
After I've worked particularly hard on a blog post, I tend to feel a tad smug when I hit the Publish button. Ahh surely my readers will really appreciate this; after all I've worked really hard on it. And when the blog post didn't receive the amount of engagement I expected, I get angry and frustrated. Yet when I read back those old blog posts, I could almost feel the smugness in the words. There were posts in which the approach and direction taken were wrong that I only realised in hindsight. The problem was with me, not my readers. I mean, really, what the heck was I expecting? A round of applause for that blog post? Tsk tsk.
The timing isn't right
If most of my readers are based in the US and I keep writing seasonal topics that are completely opposite from the Northern hemisphere, it's no wonder the posts don't do well. How can they relate if each time I write about surviving winter, they're trying to survive summer at the same time? This is just an example, of course, but I'm sure you know what I mean. Maybe you blogging all those wedding planning posts isn't resonating with readers who are going through a tough divorce. Perhaps all that baby talk on the blog is hurting those who are having infertility problems. The timing just isn't right.
There really could be 101 reasons to why your reader engagement for a particular blog post didn't do as well as you expected. Or there could be no reason at all. It can be frustrating but losing sleep over it isn't going to do anyone any favours. Shit happens. Learn the lesson and move on. I can either stew in my frustration as to why that blog post I worked so hard on didn't get the amount of comments that I expected or I can use that time of stewing to think of better content that will, hopefully, resonate better with my readers.
At the end of the day, our work is never wasted. It may not be what your readers are wanting to read right now but weeks, months and even years down the road, who knows how well those blog posts will do? I have very old blog posts that are doing well now, despite them not receiving great engagement when they were first published.
What about you? What do you do when your reader engagement didn't meet your expectations? What do you do when a blog post you've worked hard on didn't receive the number of comments you expected? Or even no comments at all?
Bloggie Wednesdays
is a series of articles just on blogging. They contain tips, how-tos, discussions about anything and everything you need to know about blogging and how we can be better bloggers. If you have any suggestions, tips and tricks about blogging you would like to share with us, or if you have any questions you would like me to address, please let us know in the comments.