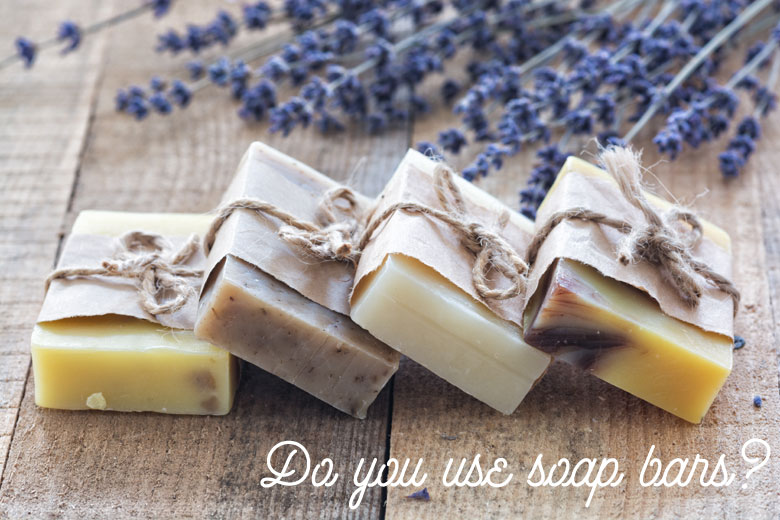 Joey: Man this is weird. You ever realize Captain Crunch's eyebrows are actually on his hat?
Chandler: Joey, that's what's weird? Joey, the man's been captain of a cereal for the last 40 years.
(Joey finishes his cereal, licks his spoon, and puts it back in the silverware drawer.)
Chandler: Waaa-aaah.
Joey: What?
Chandler: The spoon. You licked and-and you put. You licked and you put.
Joey: Yeah, so?
Chandler: Well don't you see how gross that is? I mean that's like you using my toothbrush. [Joey gets a sheepish look] You used my toothbrush?
Joey: Well, that was only 'cause I used the red one to unclog the drain.
Chandler: Mine is the red one! Oh God. Can open, worms everywhere.
Joey: Hey, why can't we use the same toothbrush, but we can use the same soap?
Chandler: Because soap is soap. It's self-cleaning.
Joey: All right, well next time you take a shower, think about the last thing I wash and the first thing you wash.
– Friends, Season 2, Episode "The One Where Joey Moves Out"
I can't pinpoint the exact year I started using shower creams/gels but I still remember the absolute wonder of not having to use a bar of soap in the shower. Growing up, I've always used soap bars because
1) shower creams/gels were not available back then,
2) when they were available, they weren't as cheaps as a 6-pack of soap bars and
3) it was just easier for my folks to get soap bars.
Ugh, I hated using soap bars back then. We didn't have ensuite bathrooms and our family of 4 had to share one bathroom. This also meant sharing one soap bar. To be fair, I was too young to understand what soap hygiene was and that one bar of soap by the bathtub meant that it was to be used by everyone in the family. Mum was quite pernickety when it came to drying of soaps; she'd make sure the soap was placed on the groovy bits of the holder each time she was done with her shower and would insist that we do that same. Sometimes we would but most of the time, that bar of soap will be found in the tub or sitting anywhere but the proper soap holder.
If you've used soap bars, you'll know that if you don't store them in proper soap holders that have the groovy bits, the water will cause the soap to deteriorate and become slimy. And they're disgusting. I'd have to scrape those slimy bits off as much as possible before using it. And woe betide the unwary person who finds a piece of short, very curly hair stuck to the slime! 😛
When mum brought home the first bottle of shower cream, I rejoiced. No more sharing of soap bars, ever! It was so easy to use too. A pump or two and I was done. I also realised then that soaps bars were terribly drying on the skin compared to shower creams. I didn't think much of soap bars when I was using them but when my skin stopped getting taut and dry after a shower, I knew it was the soap bars that was the problem.
I haven't used soap bars in years. I love shower creams, gels and even oils. They're less drying on the skin and the feel of shower cream on the skin in my showers is far more luxurious than soaping myself down with a bar of soap.
Having said that, soap bars have come a long way since my Lux, Palmolive and Cussons days. Soap bars these days no longer give you that tightening feeling on your skin after a shower or bath. You can get them handmade, get natural ones from the health store or even make them yourself. Brands like L'Occitane, The Body Shop, Crabtree & Evelyn and so on are selling good bar soaps that don't dry the skin out. I've also tried a few indie soaps and they're actually pretty decent.
Will I switch back to soap bars? I don't think so; at least, not in the near future. For ease of use, I prefer shower creams and so does Tim. I'm not discounting soap bars altogether because really, they take up far less space than bottles of shower cream. Plus if beauty companies can come up with nourishing soap bars that feel just as good on the skin as shower cream does, well, why not?
Here's a quick travel tip for you: if you have a large chunk of soap, cut it into small blocks, keep them in separate ziplock bags and bring each small block with you when you travel. You can stretch a bar of soap far longer than you can with shower cream. I don't like using soaps and shower creams/gels from hotels so I much prefer to bring my own. Shower cream can be a hassle to bring alone, even when it's in a travel-sized bottle. There's no worry about spillage and it makes the bag smell good. At the end of my trip, I'll leave any remainder of the soap bar behind. Easy peasy!
What about you? Do you use soap bars or do you prefer to use shower creams/gels/oils? If you do use soap bars, which one's your favourite?