A note from Tine: Welcome to another edition of Tim Talks! For those who are new to Beautyholics Anonymous, Tim Talks is a new series on the blog where my husband, Tim, will be sharing his knowledge to help raise mental health awareness. Tim is a psychiatrist who works in metro Melbourne. His area of interest is child, adolescent and youth psychiatry.
Today, he answers some frequently asked questions about antidepressants. I hope this sheds some light to any questions you may have about antidepressant medications.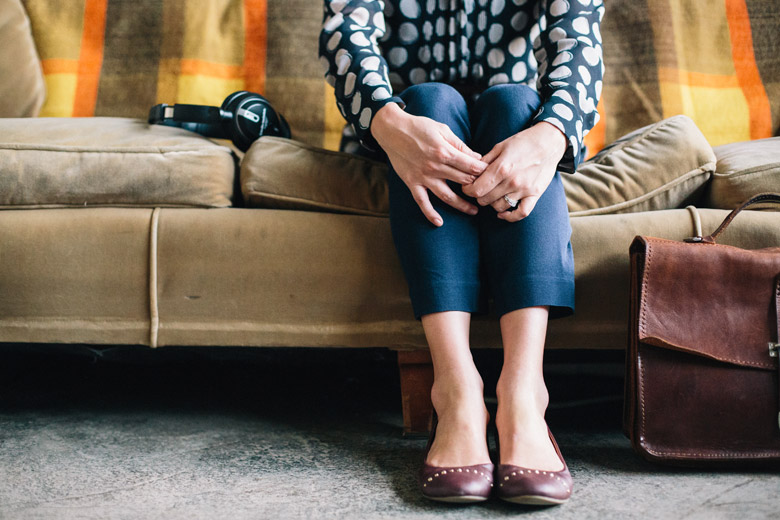 In an earlier blog post, I touched on some of the principles of psychological treatment for depression, I thought it would be useful to explore and shed more light on the role of antidepressant medications. There is a plethora of information available on Dr Google about antidepressants, but I tread very cautiously around the source of information, not discounting the views and experiences of some who have had a less desirable or adverse response to these treatments. As with any medications, there are common and not so common side-effects which I will discuss.
The information provided here does not constitute medical advice; it is strongly suggested to have a detailed discussion with your treating GP or psychiatrist before commencing any form of antidepressant treatment.
How do antidepressants work?
A common class of antidepressants is termed SSRIs, which stands for selective serotonin reuptake inhibitors. Not to sound too technical, essentially it works to allow more availability of a neurotransmitter called serotonin, which we know to be linked closely to mood disorders such as depression. Another class of antidepressants is termed SNRI, where it also acts on increasing the availability of noradrenaline in addition to serotonin.
Do antidepressants make me feel more depressed?
This is quite a common concern from people weighing up whether to consider going on a course of antidepressant medications. The issue with a lot of the antidepressants that are available is that its onset of action, i.e. the time to the medication providing clinical benefit, is usually in the timeframe of 1 to 2 weeks. The full benefit of the medication usually can only begin to be realized by the 4-6 week mark. People will experience the common side-effects first, usually quite immediately, which can contribute to a worsening of how they are feeling, such as increased difficulties initiating sleep, vivid dreams, nausea and vomiting, flushes, headaches.
As time progresses, a lot of these physical symptoms will slowly subside or abate, but in some people they can persist. If there is a trending of worsening physical symptoms it would be appropriate to discuss with your treating doctor to consider trialling a different medication. Sometimes people can trial 3 or 4 antidepressants before finding the one where there are more tolerable side-effects. Usually, about 70% of people treated on antidepressants will find that they will respond to an antidepressant.
Do I need some tests before I start antidepressant treatments?
It is strongly recommended that some blood investigations focusing on your liver and thyroid function are done before commencing treatment. Most of the antidepressant medications are metabolized by the liver, so if there are indications of liver dysfunction, the dosage might have to be adjusted very cautiously. Some people may have abnormal thyroid function that directly impacts on their mood states, and this will require further follow-up with an endocrinologist as there may be a treatable cause to the depression. Most commonly people with hypothyroidism i.e. under-active thyroid will tend to present with depressive symptoms.
Can I have too much serotonin?
There are rare occasions where a combination of medications that increase serotonin availability can lead to a significant medical condition called serotonin syndrome. Usually, the onset of symptoms arise very soon after starting an antidepressant, up to 72 hours and includes confusion, dizziness, muscle rigidity or stiffness, fever and in serious cases convulsions. If these symptoms arise, urgent medical attention is required. Some over-the-counter medications or herbs such as St John's Wort and Tramadol have to be avoided in combinations, and so it is really important to discuss with your treating doctor what other medications and over-the-counter preparations you are taking before commencing antidepressant treatment.
Is it safe during pregnancy?
There are some antidepressants that have been studied more robustly in pregnancy than others, and the general view is that most antidepressants have good safety profiles during this period, aside from one – paroxetine. Again, it will be very important to discuss with your treating doctor the lowest dose of medication to be maintained on during pregnancy, as it is equally vital to ensure that depression is adequately managed during this crucial point in time.
Can I get addicted to antidepressants?
There can be discontinuation symptoms which can manifest as significant dizziness, headaches, physical sensations such as pins and needle sensations when someone comes off their antidepressant medications, but there has not been any indication that one gets addicted to antidepressants that they are put on. Generally antidepressant medications are maintained for a timeframe of about 12 months if someone has had one depressive episode, but sometimes there may be justification to maintain this for a longer period of time.
I hope this has given you a better understanding of the antidepressant medications available. If you have any questions, please feel free to ask them in the comments below and I'll try my best to answer them.
As always, I wish all you readers good mental health.