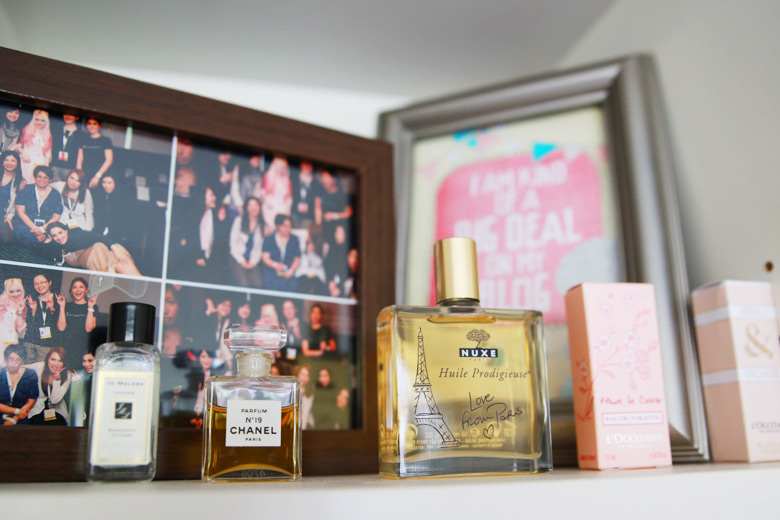 Come each season of gift-giving (e.g Christmas, Mother's Day, Father's Day, Valentine's Day, etc), we're inundated with advertised suggestions on perfumes to buy for your loved ones. As a beauty blogger, I get press releases on suggestions for gift guides on what fragrances to buy for the people in your life.
I don't know about you, but I really don't like giving fragrances as gifts.
Fragrances are, by nature, very subjective to individuals. What I like may not be what you like, and vice versa. That super expensive perfume that you adore may be something that I really dislike. My super cheap Impulse deodorant spray may irritate your senses. What if I got you something that you don't like?
You get the picture.
The thing is, what do you do with gifted perfumes you don't like?
Whenever possible, I avoid giving perfumes as gifts, especially if it's something the person has never heard of before. When I do give someone a perfume, I make sure that the person actually likes the perfume first before I buy it for him/her. I seldom buy fragrances for Tim unless he's actually smelled them because what I like may not be what he likes.
When Tim and I were dating, he once got me a Calvin Klein Euphoria for Women EDT. As we were still new into the relationship, he had no idea what my taste in fragrances was like. I really didn't like that perfume at all. It was far too musky and spicy for my taste; it wasn't the type of perfume I'd wear. I didn't have the heart to tell him that at the time so I said it was lovely. I wore it a handful of times out of guilt and to date, that almost-full bottle is still sitting in my drawer back at my folks' in Malaysia.
When brands send me fragrances to review or mention on the blog, I keep it sealed and untouched until I've actually smelled the perfume in store. If I opened it and found that I didn't like it, it would be a waste of a perfume because I can't give it away to someone else who would appreciate the scent more than I do. Okay, technically, I can, but I still prefer to give it away brand new and unopened whenever possible.
For opened fragrances that I'm not a fan of, I use it to scent a room. Even though I don't like it on me, it doesn't mean that I can't use it to make the room smell better. I would often mist the curtains (don't spray directly onto the curtains as the liquid may stain) or the blinds. This way, the perfume is not wasted and I'm still using it albeit not on me.
Even if the perfume is very expensive, it doesn't mean much to me if I can't wear it at all. If I'm not able to give it away to family or friends, I'd keep it as a decorative ornament if it comes in an attractive bottle. I have a couple of Tom Ford fragrances that were gifted to me but I can't wear them as they're too strong and spicy for my liking. However, the packaging is so sophisticated that I use it as part of my home office decor. The same goes for Chanel No 5. I can't stand the perfume but the bottle is so classy that I use it to decorate my bookshelf. What can I say, I'm a sucker for pretty packaging. 🙂
My family and friends rarely give me fragrances as gifts these days and I'm very thankful for it. Even Tim knows better than to buy me perfume. If I discovered something that I really liked, I'm more than happy to buy it myself. I cannot give away perfumes that are given to me by loved ones, even if I'm not a fan of the scent. Most hold far too much sentimental value for me to let them go.
What about you? What do you do with gifted perfumes that you don't like? Do you still use them? Do you give them away?