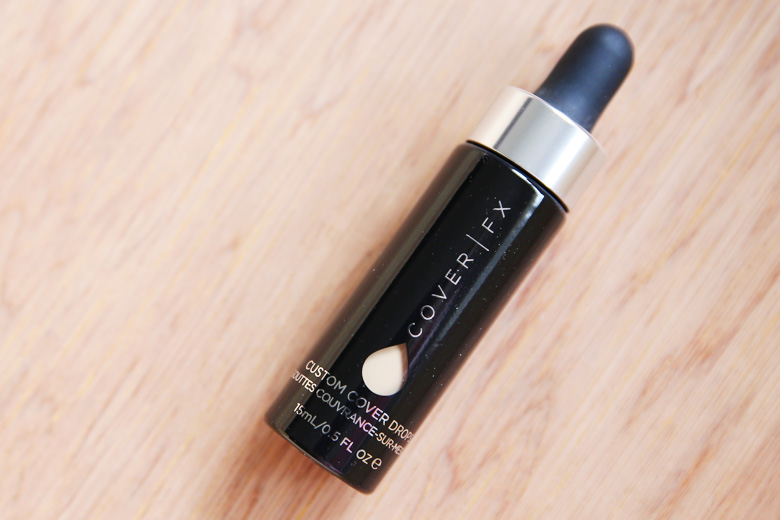 A month ago, I did a beauty experiment where I tried to see if all that talk about mixing your foundation with moisturiser to lighten the shade is true. It was a bit of a fail – a whole lot really – because all the foundations did was split with any moisturiser I mixed it with. At the time, I hadn't gotten the Cover FX Custom Cover Drops, which is a foundation where you're supposed to mix serums/moisturisers with to design the ideal foundation you want. After that experiment, it made me even more curious to try the Custom Cover Drops out and after discussing it with a couple of readers, I decided to get a bottle to try out.
Next came the problem of choosing the right shade. This took me a while because, really, the Cover FX website is rubbish in telling you which shade suits you. They have a "shade selector quiz" but it's pointless because the selection criteria is so vague. I usually get my foundation shades on Findation.com, which is an awesome tool for shade selection (I've gotten 9/10 times correct with that one) but the Custom Cover Drops weren't available at that time. So after lots of Googling and YouTube-ing of Asian bloggers and vloggers who tried this out, I decided on the shade G30.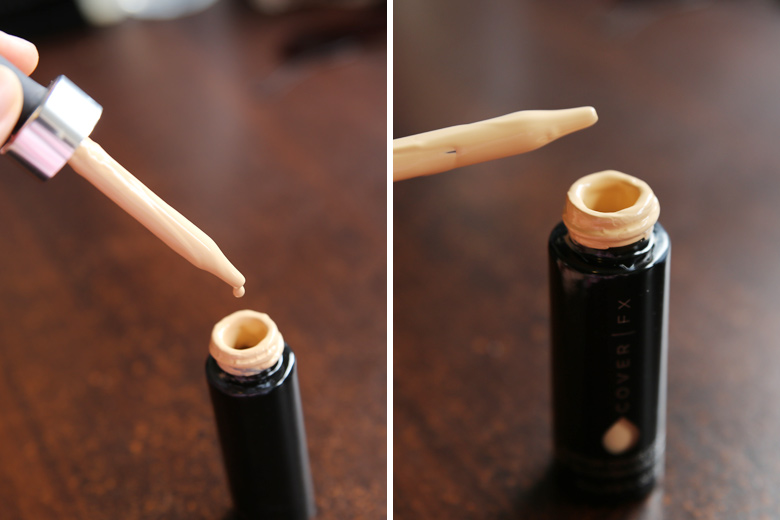 Description:
Clinically tested, paraben, fragrance, gluten, mineral oil and talc-free. Vegan. Custom Cover Drops offer weightless coverage that is perfectly shaded. Our Flash Fusion Technology™ formula allows pigments to transform the products you love without altering their texture or finish. One drop at a time, your favourite product is infused with pure colour that provides customisable levels of coverage.

Ingredients:
Ethyl Trisiloxane, Caprylyl Methicone, Bis-Hydroxyethoxypropyl Dimethicone, Isododecane, Dimethicone, Mica, Jojoba Esters, Triethylhexanoin, Disteardimonium Hectorite, Silica, Hydrogenated Lecithin, Dimethicone/Vinyl Dimethicone Crosspolymer, Helianthus Annuus (Sunflower) Seed Wax, 1,2-Hexanediol, Caprylyl Glycol, PEG-10 Dimethicone, Water (Aqua, Eau), Alcohol, Acacia Decurrens Flower Wax, Polyglycerin-3. May Contain: Titanium Dioxide (CI 77891), Iron Oxides (CI 77491, CI 77492, CI 77499)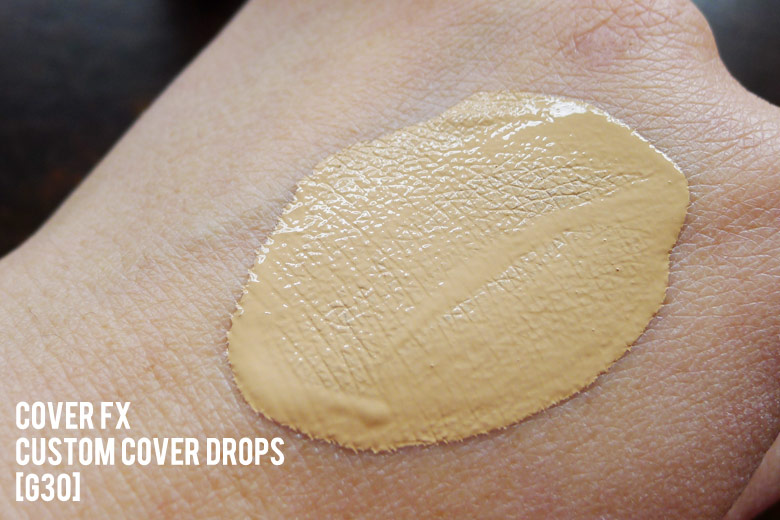 In theory, this is an excellent idea. I cannot fault the idea at all because the thought of being able to use your favourite moisturiser as a foundation is simply genius.
The idea of the Custom Cover Drops is to add one drop at a time to determine the level of coverage you want.
1 Drop = Sheer Coverage
2 Drops = Medium Coverage
3 Drops = Full Coverage
4 Drops = Total Coverage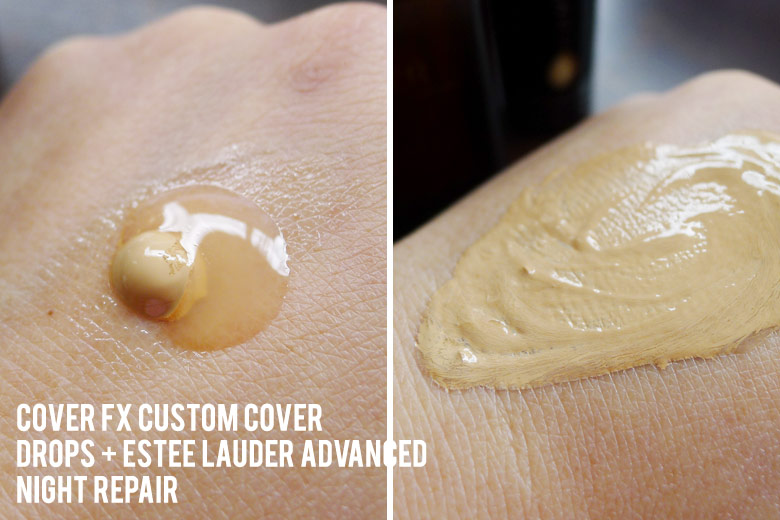 I've tried this with 1 drop and the coverage is pretty light (reminiscent of tinted moisturisers). Two drops in and we're starting to see a medium-coverage foundation. You'll get full coverage with 3 drops. I don't really recommend anything beyond that because your face will look like a flat pancake; it's very full-on.
I tried it out with the serums and moisturisers I used in my beauty experiment and while it isn't split-proof, it did blend well with a lot of them. It doesn't blend well with gel serums/moisturisers (the ones with high water content); those are the ones that tend to split. It combines well with lotions and creams, especially the latter, creating a creamy, easy-to-blend consistency. When applied, it leaves a matte finish on the skin.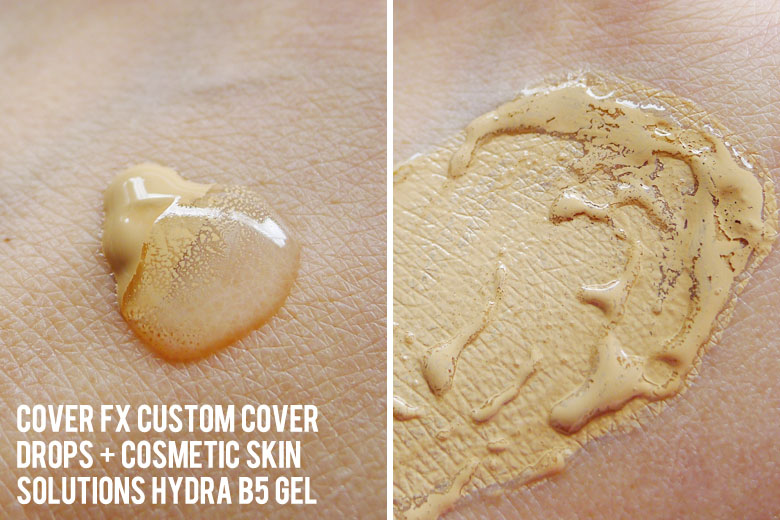 Unfortunately, while it's a really good idea, it didn't suit me. I didn't like it.
I've mixed this with lightweight moisturisers and richer night creams. Both rendered the same results: accentuated dry patches. When the mixture is first applied on the skin, it blends very well but it dries up too quickly. When it starts to dry up, it goes over my skin like skid marks and emphasised the dry sections greatly. Upon close-up, it looks streaky on my skin. My skin tends to peel a little just under my nose and it made that area look pretty bad. My fine lines were exarcebated and my skin felt dry and tight on the whole. Initially I thought it could be due to the light moisturiser I was using so I tried it out with my richest night cream (it's not very thick by dry-skin standards but it was the heaviest I have at the time). Same thing.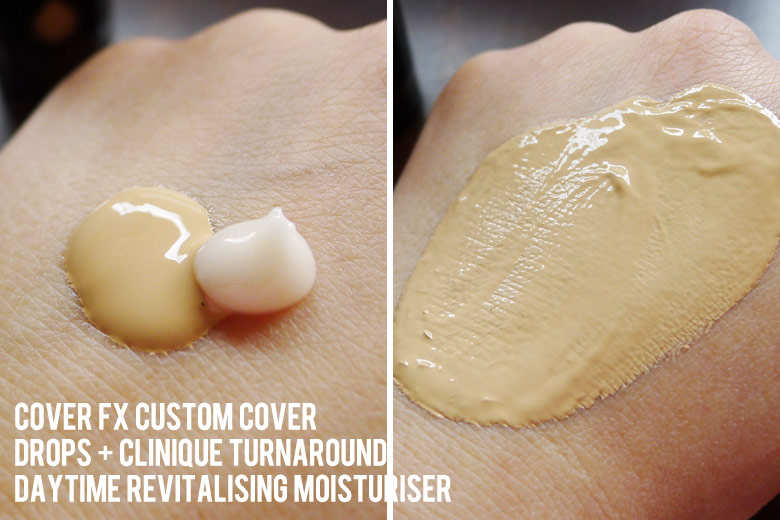 With just a drop, it's not so bad. The coverage is very light with one drop and the streaks are easier to buff off. This isn't the sort of foundation that would look better as the hours go by, at least, I didn't find it that way. It still looked cakey and dry on my skin after several hours. There's no natural dewiness that a lot of regular foundations would give my skin after a few hours of wear.
You can also wear this on its own, which I also tried. Coverage is almost full with just only one drop and it's feels like any other liquid-to-powder foundations I fully expected it to be really dry on its own but it surprisingly held up quite well. It's still dry on my skin but it blended slightly better than mixed with a serum or moisturiser.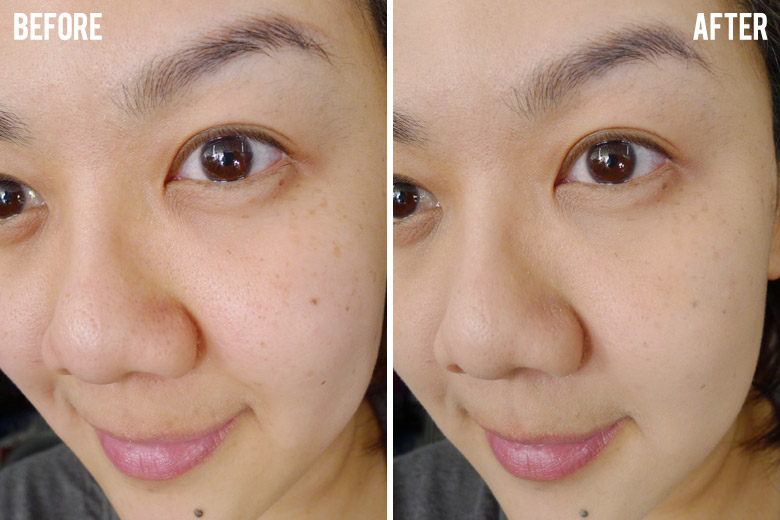 It's a pity that this foundation frustrated me greatly. I really wanted to like it because I love the idea. It could just be my skin though because the majority of reviews for this foundation have been positive. I just couldn't get it to work for me the way I wanted it to.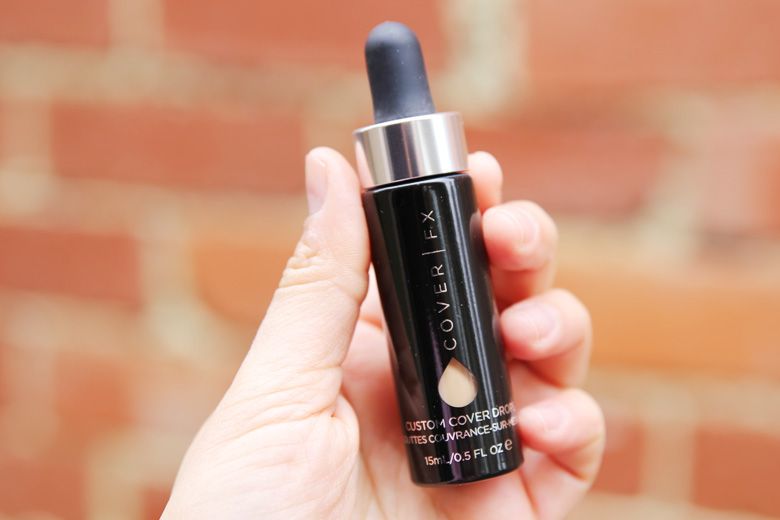 I bought the Cover FX Custom Cover Drops from PM Studio for AU$49.00. It's actually cheaper after conversion from USD as this is sold in the US for US$44.00. It's a fascinating product even though it didn't work for me as well as I hoped it would and I would still recommend you checking it out if possible. I hear that this is available at Sephora Sydney so if you're in the area, do check it out in person because trying to determine your shade online is a pain in the backside.
What I like about it: Great concept, has a good variety of shades, lightweight, can go from light to full coverage in just a few drops.
What I do not like about it: Doesn't blend properly, streaks on my skin, accentuates dry patches and fine lines.
Have you tried the Cover FX Custom Cover Drops? Did you like it? What serum/moisturiser did you use this with?