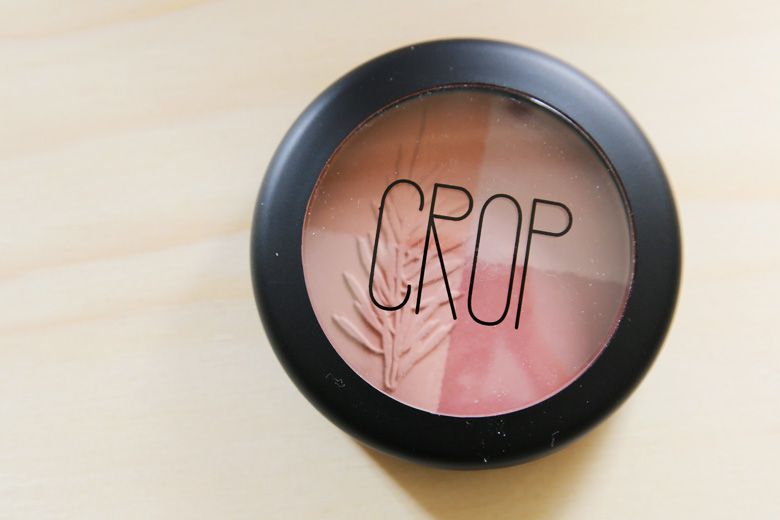 CROP's skincare cropped (boo yah!) into the beauty scene (particularly at Coles supermarkets, where I do my grocery runs) not too long ago and now they've even launched a large range of makeup. I haven't tried much of CROP's skincare but the ones I have tried (e.g. their Gentle Cleansing Gel and Pure Rosehip Oil) are pretty good. So when I found out they've come up with a makeup range too, I was quite excited to see what they've come up with.
CROP's makeup is mostly mineral-based as they have their mineral loose powder, pressed powder, blushes, bronzers and highlighters. Today I'd like to share with you the mineral pressed blush in Bouquet and even though it looks quite nondescript on the compact, it's actually quite lovely.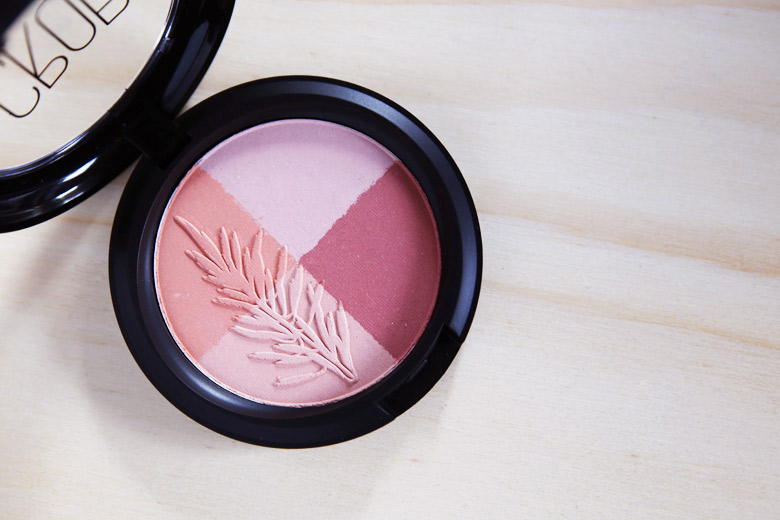 The packaging of this blush is very typical of MAC's pressed powders, Mineralised Skin Finishes and what have you, so it's nothing out of the ordinary. It comes in a sturdy plastic compact with what I'd call some "leaves" embossed on the powder. This blush doesn't come with a brush, which suits me just fine because enclosed brushes in compacts like these are usually rubbish anyway. 😛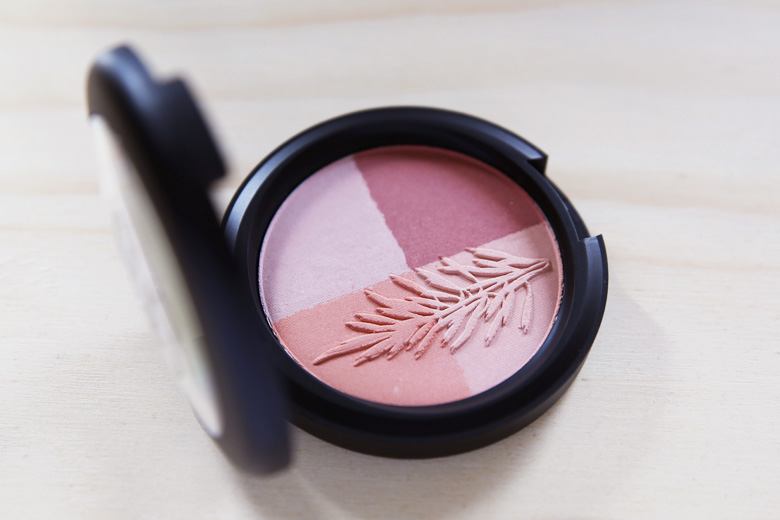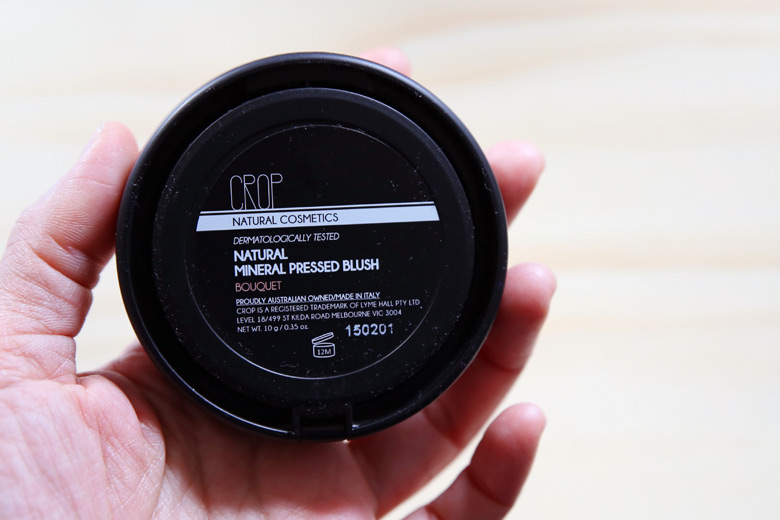 This blush feels and looks like setting powder upon swatches and it's actually quite sheer. It's takes a fair bit of swirling of the makeup brush on the powder and at least 3 layers before the colour starts to show on the cheeks. Even so, all that amount of powder doesn't look cakey on the skin and when the colour does start to show, it's a pretty peachy shade. I found this quite strange given that there's a quarter of a berry shade in there and the blush looking quite pink on the whole.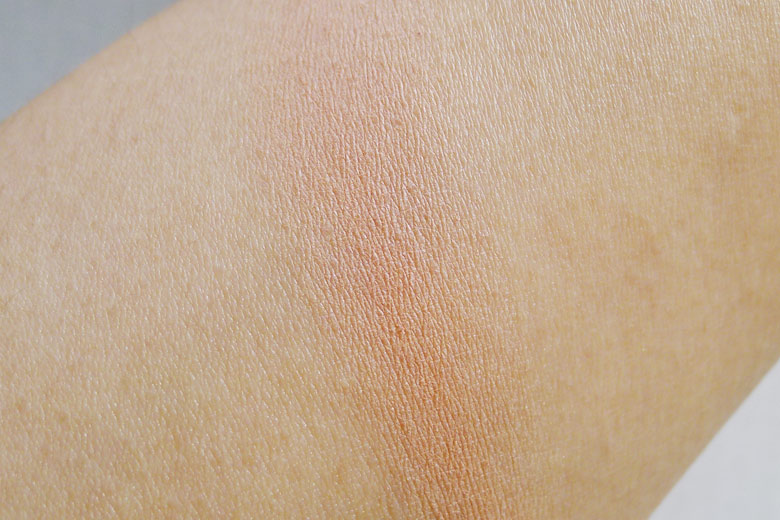 It's what I'd call a good starter blush. It's not bright not strongly pigmented enough to scare you if you're just venturing into the world of blushes (welcome and may you never leave 😛 ) but there's still enough colour to show on the cheeks. It looks very natural on the cheeks and the lasting power is surprisingly good. I thought that given how sheer the blush is to begin with, even with several layers of it on, it wouldn't last long. I've had this on from morning to evening and the blush was still there with barely any fading.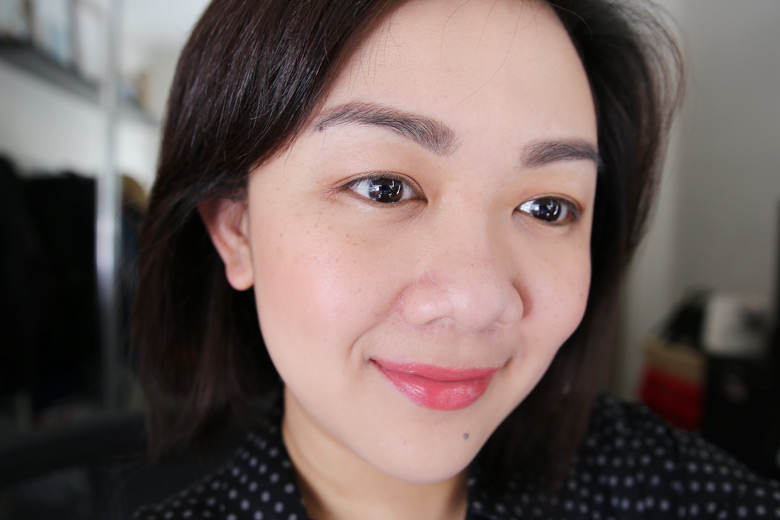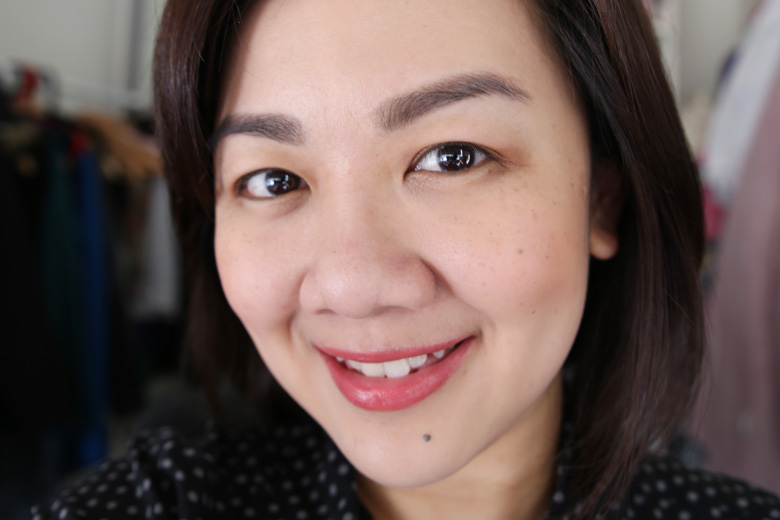 It may not look as inviting as many other blushes you see out there in the market but I must say that this blush by CROP is actually pretty decent. It's definitely worth checking out when you're in any Coles supermarkets (they're also available for purchase online). At AU$24.00 a pop, it's really not bad. Not bad at all.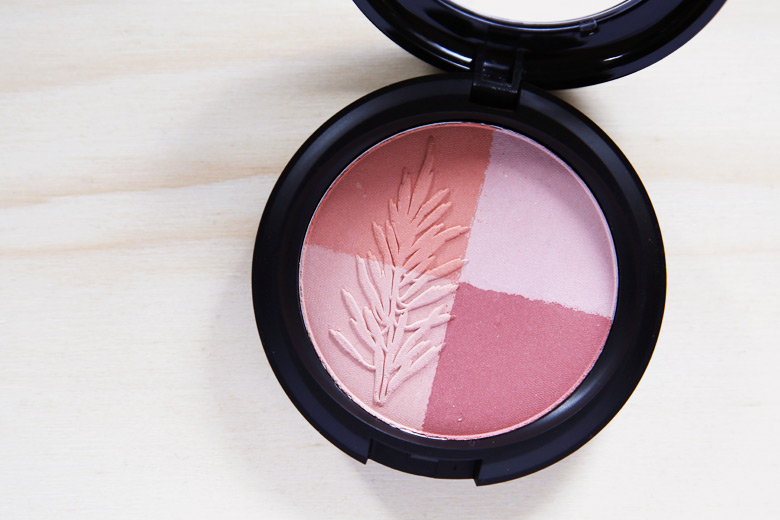 What I like about it: Looks very natural on the cheeks, good blush starter for blush newbies, decent lasting power.
What I do not like about it: A tad sheer and powdery for my liking but the results make up for it.
Have you tried any makeup or skincare from CROP? Is there any that stands out for you? What are your thoughts of the brand on the whole?
This product was provided for editorial consideration. For more information, please read our
disclosure policy
.