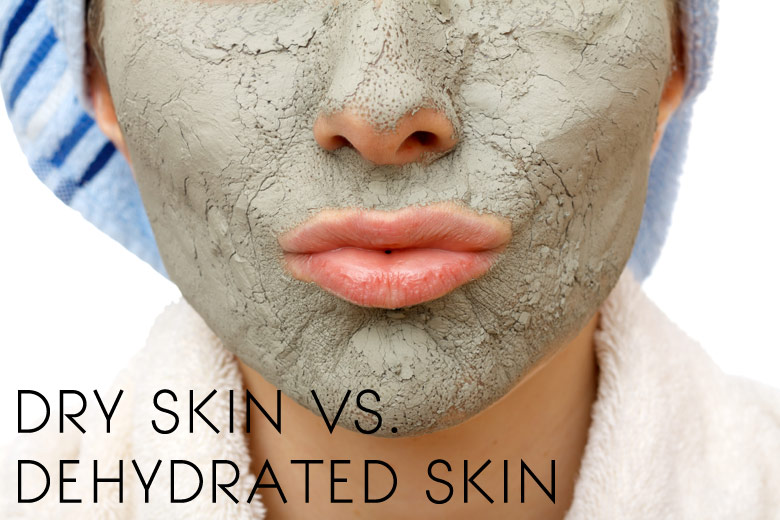 For years, our skin has type has been divided into two skin types: oily and dry. Then came the term combination skin where you have oily patches on your skin (typically on the T-zone) and drier areas of the skin like the cheeks or chin. There's also that category of normal skin, although I'm not a big fan of the term "normal" skin because really, how do you quantify "normal"? Not oily AND not dry? Is there anyone with such skin on the entire face? No, it's not a rhetorical question; I really want to know!
But here's the thing. Our skin may not even be dry. It could be dehydrated. My skin can be oily yet dehydrated. Again, dehydrated. Not dry.
Tine, what the heck are you talking about?
Here's a quick breakdown of the differences between the two.
Dry skin
Dry skin is a skin type. It lacks oil.
Skin is persistently tight, sometimes uncomfortable.
Skin feels tight after a shower.
Flaky in spots without the use of moisturisers.
Makeup is patchy.
Feels dry when you wake up in the morning, especially if you haven't used a rich night cream before bed.
Dehydrated skin
Dehydration skin is a skin condition. It lacks water.
Pops up every now and then. The difference can be felt when your skin's been cruising along oily to combination and then one day you wake up with skin that's tighter than usual and/or developed dry patches here and there.
Skin looks lacklustre and dull, but looks good in humid weather.
Sometimes flakes and peels when applying makeup.
Now I don't have dry skin so I can't tell you how having dry skin feels. But I have dehydrated skin so I can tell you from experience what works for me and what doesn't.
I have combination skin. My skin on my cheeks is typically "normal" (there's that word again!); it's not oily, but it doesn't feel tight either. I have an oily T-zone. Every now and then my skin gets dehydrated and I can feel the dehydration on my cheeks to my chin. I can't use super emollient creams to combat dehydration because it would make my skin break out like crazy (speaking of experience here. Sigh). To combat the dehydration, I increase the use of hydration products on my skin by using hyaluronic acid serums and facial sheet masks. My skin needs more water and not, for example, more shea butter.
The change to dehydrated skin can also be brought on by AHAs and BHAs so if you're going a wee bit gung-ho on the chemical exfoliation front, pull the reins back a little, stop using them for a while and slowly reintroduce them to your skincare routine.
Feel your skin and check if it really is dry or simply dehydrated. You can be both too. If you're not sure, head over to any beauty counter for a skin consultation. I recommend Dermalogica; they have a good skin mapping system. Skin mapping is complimentary and there's no obligation to buy anything. There will be beauty salespeople who tell you your skin is dry and you need heaps of rich creams to tackle it when, in fact, your skin isn't dry, it's dehydrated. Thus, it's important to know your skin well.
Here are a few hyaluronic acid serums that I'd recommend:
The Skincare Company HB5 Gel
I hope this answers some questions on dry skin vs dehydrated skin. Like I said, it's easy to confuse the two; heck, I thought I had skin changes from combo to dry every season!
Do you have dry skin? Do you have dehydrated skin? What do you do to combat either one or even both?
This post contains an affiliate link. By purchasing something via these affiliate links (at no extra cost to you), you're supporting Beautyholics Anonymous, which I highly appreciate. For more information, please read our
disclosure policy
.