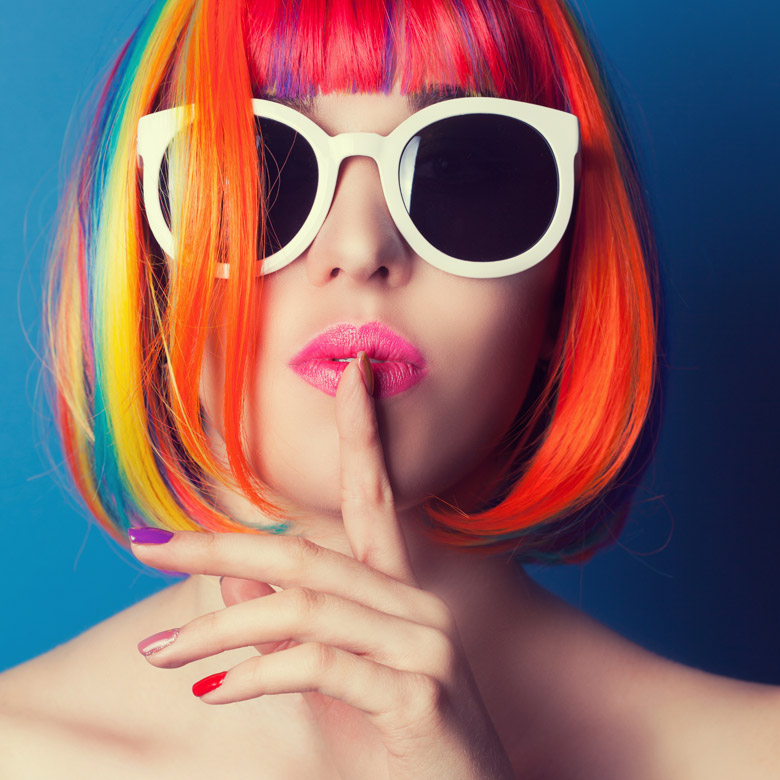 If you read a lot of women's magazines and newspapers, you'll notice many articles on ways to wear makeup colours to complement your eyes and hair. This is particularly handy for women (or even men!) with blue/green eyes and/or blonde/brunette/red hair.
Now for me, I have dark brown hair and dark brown eyes. Isn't that the most boring thing ever? 😛 I adore people with coloured eyes, especially when their eye colours change with different emotions. Back in uni, I had a professor with ice-blue eyes and whenever he's pissed off at us students, his eyes will flare to grey. I could seriously drown in his eyes and pissed-off-ness, I tell ya. 😛
Anyway, a lot of makeup artists tell me that since I have dark brown eyes and dark brown hair, I could pull off any colour I want. I guess that's good because I wouldn't want to be pigeonholed to just a small range of colours. On the other hand, coloured eyes have so much depth that I'd almost wish I had that instead!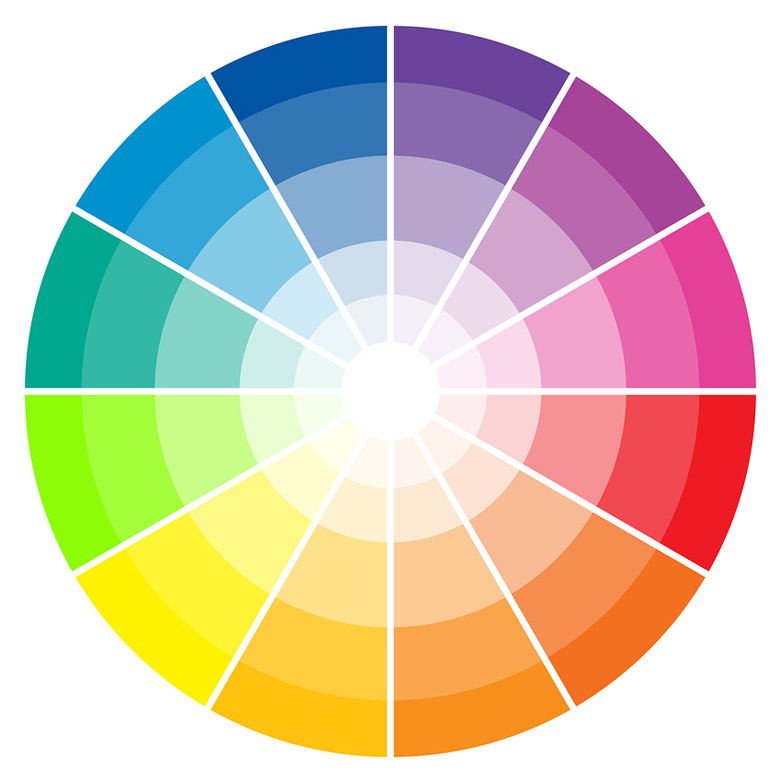 If you have eyes and hair that aren't just the boring dark brown like mine, do you find that your makeup colour choices tend to complement your eyes and/or hair colour? These are colours in the colour wheel that are opposite from each other. For example, looking at the colour wheel above, warm browns, copper and bronzy shades will look lovely on blue eyes and purples and rosy tones on green/hazel eyes.
Or do you just wear whatever colours you want? This is very interesting for me, given that I've always just had dark brown all my life, I've never thought of using complementary colours or if I'd need to to make my eyes pop. Heck, if I had green eyes, shouldn't that pop enough already? 😛
So what do you think? Do you particularly go for complementary colours for your eyes/hair? Or do you really not care? If you're like me and have dark brown hair and eyes, do you find yourself going for just a specific colour range?