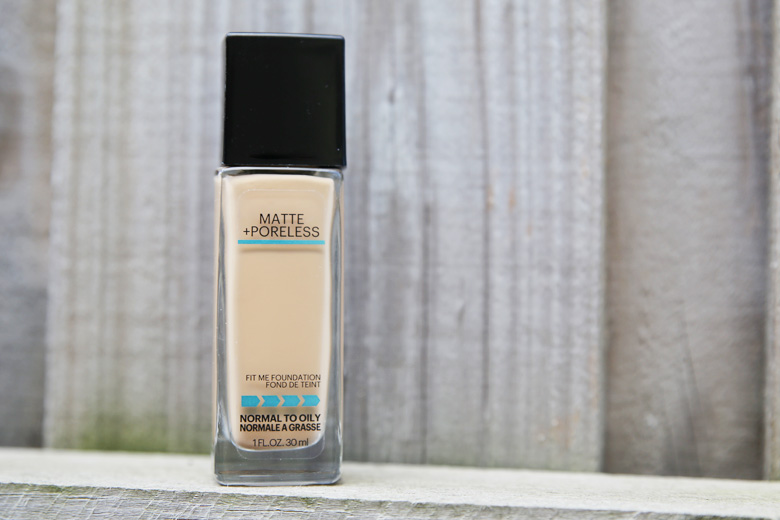 Maybelline's Fit Me range has a new addition to the family, and it's the Fit Me Matte foundation. To be honest, I wondered if the new Fit Me Matte foundation was necessary because the original Fit Me was already very good AND it leaves a matte finish on the skin. Still, you know I'm game to try new foundations so I didn't hesitate to give this one a go.
Unfortunately, I cannot compare the Fit Me Matte with my original Fit Me foundation this time because I accidentally broke the latter a while back and had to chuck it into the bin. I'm relying on memory, my review and swatches in store to compare the two instead.
Description:
Maybelline FITme Matte + Poreless Foundation is a mattifying foundation that reduces the appearance of pores and controls excess shine. The formula features micro-powders to absorb oil and blur technology for an airbrushed finish. It is suitable for normal to oily skin. Available in six shades: Porcelain, Ivory, Classic Ivory, Natural Beige, Pure Beige and Sun Beige.
The Fit Me Matte is awfully similar to the original Fit Me foundation. Just like the original one, this also reminds me very much of MAC's Studio Fix Fluid foundation in terms of texture. However, when it comes to the application, this foundation looks straight-on matte on the skin whereas the original Fit Me appears satin but dries matte.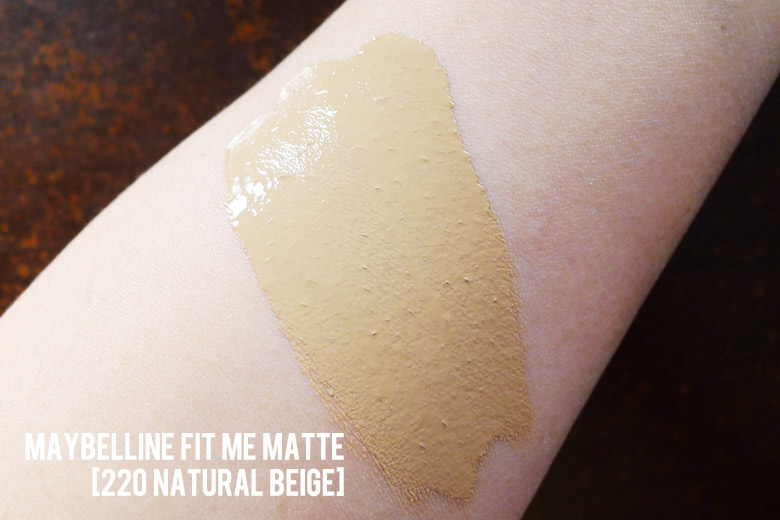 Personally, I prefer the original Fit Me foundation because even though it also leaves a matte finish on the skin, it doesn't appear too matte. It doesn't emphasise the size of my pores nor does it accentuate fine lines. The Fit Me Matte does. The formula is drying on the skin, especially around the nose and takes a while to blend. It looks very matte and dry on the skin. While I would have liked this finish years ago, once I hit my 30s, I'm not terribly keen on ultra matte skin anymore.
Having said that, this foundation looks much better on the skin as the hours go by. The skin's natural dewiness from the sebum starts to show and leaves the skin looking satin and radiant. I may not like how this looks on the skin upon application but I certainly do after a few hours of having it on. The lasting power for this foundation is also good. I've had it on for over 12 hours and there was barely any fading nor streaking.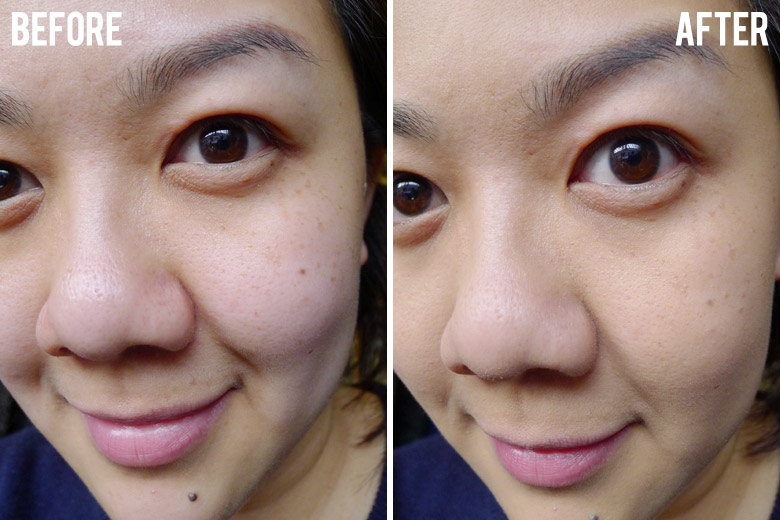 As for the packaging … sigh, what else can be said of the wide mouth and no pump? I've lost count of the number of times I've mentioned how much I dislike this form of packaging and I still do. Dispensing this is a pain in the backside and there's all there is to it, really.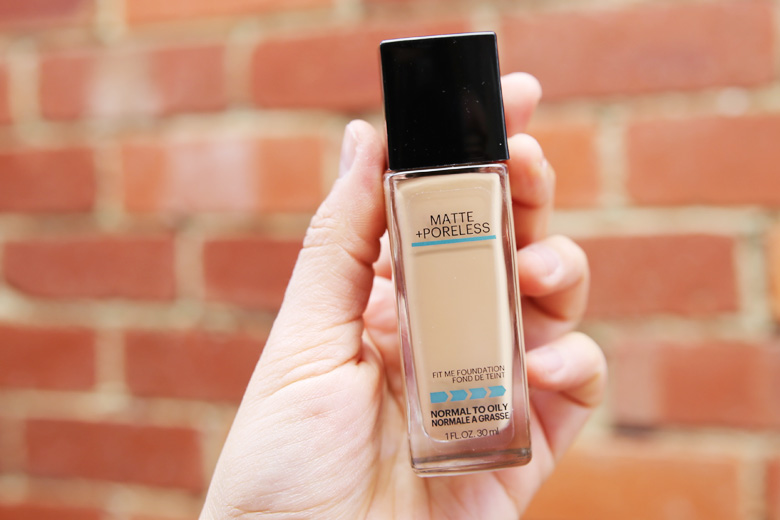 Do I recommend this foundation? If you have very oily skin, then yes I do. If you have combination skin, I'd suggest going for the original Fit Me foundation instead. I didn't even need to set my foundation with loose powder when I have the Fit Me Matte on, because if I do, my skin would look terribly cakey.
Maybelline's Fit Me Matte foundation retails at AU$18.95 for 30ml and is available at leading pharmacies, departmental stores and supermarkets nationwide.
What I like about it: Lightweight, oil-free, looks good on the skin after a couple of hours, long-lasting.
What I do not like about it: Too dry for my combination skin (I prefer the original Fit Me foundation), emphasised my pores and fine lines, bottle doesn't come with a pump.
Have you tried this foundation or any of the products in the Maybelline Fit Me line? Your thoughts? Yay or nay?
This product was provided for editorial consideration. This post contains an affiliate link. By purchasing something via these affiliate links (at no extra cost to you), you're supporting Beautyholics Anonymous, which I highly appreciate. For more information, please read our
disclosure policy
.