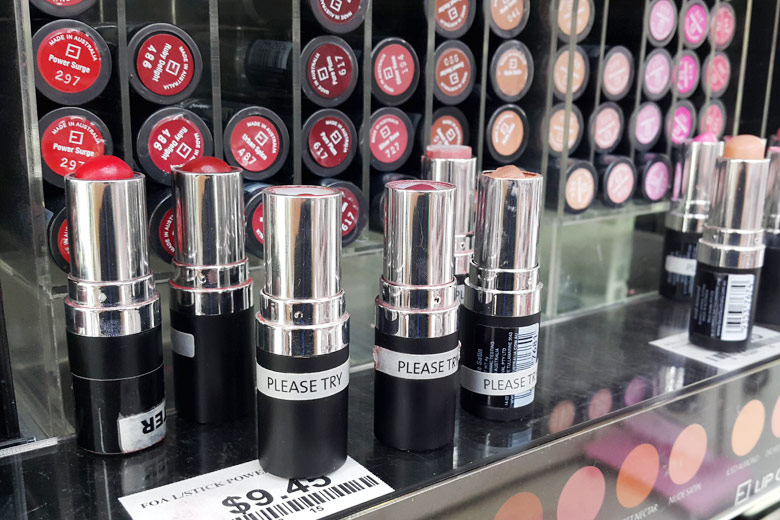 It's been months since I did a "What Would You Do" post, so I thought I'd resurrect it with a scenario today that you've most likely seen more often than you'd like. If you're new to BA (hello and welcome!), a "What Would You Do" is a scenario post. I give you a scenario and it's up to you to share what you'd do if you were in that situation. I love posts like this because we can get all ranty about it together and I don't feel so bad complaining to Tim, who really doesn't give a rat's backside.
Hmph. 😛
I asked this question on my Facebook page last month but I thought I'd open the scenario here to you too. Oh it irks me. It irks me big time.
*shakes fists*
The Scenario:
You're at a drugstore/pharmacy (it could also be a beauty store like Sephora or a beauty counter at a departmental store). There are plenty of testers for eyeshadows, lipsticks, mascaras but there aren't any disposable cotton buds or mascara wands around. You see a few people using those testers – particularly mascara, liquid eyeliner and lipsticks – directly on themselves. They're applying mascara testers on their eyelashes, liquid eyeliner testers on their lash line and lipstick testers directly on their lips as though those tester cosmetics belong to them.
What would you do?
A. Do nothing. It's none of my business if they want to eat up or put on other people's spit or bodily fluids.
B. Give them the stinkeye, exclaim that people are so disgusting to use testers directly on themselves like that.
C. Tell them off for using testers directly on themselves like that.
D. Inform the staff about them.
E. Your call. What would you do?
This happens more often than I'd like to see. I'd happily browse Priceline and I'd chance upon ladies using testers directly on themselves without even thinking of using disposable cotton buds. My local Priceline even has disposable cotton buds, mascara wands, tissues, etc for customers to try testers out with and yet I still see people using the products directly on themselves when the disposable products are less than a metre away.
It truly baffles me how they either don't give a damn about other people testing products out after them or they just haven't a clue that those testers are meant for public use. It's unsanitary to use testers directly on your lips and eyes. What if someone swatched lipstick testers on hands that weren't washed after using a public restroom and you use those testers after me directly on your lips? I can come up with more scenarios but even I'm disgusting myself now just thinking about it.
Unfortunately, I'm a terribly non-confrontational person so I've done all but C. I've informed staff about it but all they did was shrug because there's nothing they can do. And I understand that because unless they have people manning every single stand, they're not going to be able to stop people from using the testers on themselves directly. They're frustrated about it too.
But you know something? I've even caught staff using testers on themselves directly (lippie, mascara, eyeliner, the works). Oh yeah.
Sigh.
What about you? What would you do in this situation?