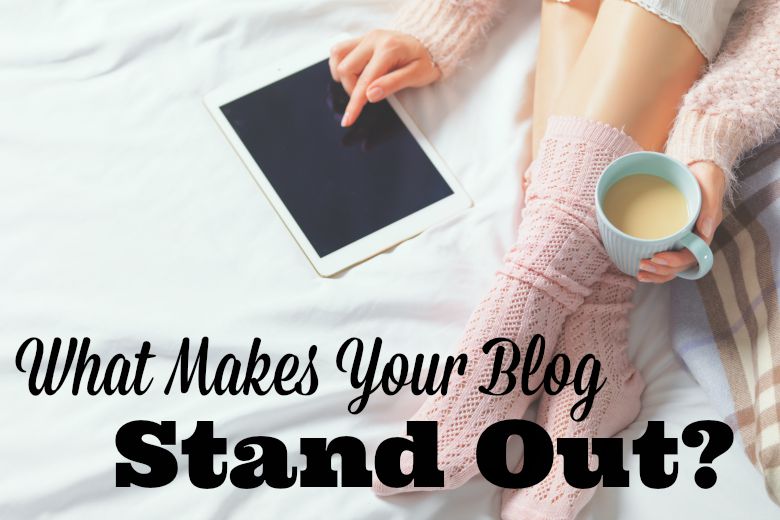 Do you know how many beauty bloggers there are in the world? How many there are in your country? How many there are in your state? I couldn't find an exact number or even a rough figure but if I had to guess, I'd say that there are probably thousands if not tens of thousands in the world. Googling "beauty blogs" alone render about 725,000 results, although that's not an accurate representation because there are other websites that curate the "best" ones out there.
Suffice to say, it's a very, very large pond. And we're tiny fishes in said pond.
Sometimes, it almost seems impossible to have a voice to blog when there are so many already doing what we think is the same as what we do. But I'm a firm believer that even though it's a very large pond, there's room for everyone. You want to blog about beauty even though there are thousands of beauty blogs out there? By all means, do. But think about this for a second: what would you do to make your blog stand out? If you're already blogging for a while now (hey, six months could also be a while), what makes your blog stand out? What makes YOU stand out?
Some time last year, as I was going about my business of the day, I was listening to an Ask Pat podcast episode by Pat Flynn. I can't remember his reader's question to him was but in his answer, I distinctly remembered him asking this – "what makes your blog stand out? What makes you stand out?" I had to stop what I was doing at that moment because even though I've been blogging for quite some time now, I've never actually stopped to ask myself that question. What is it that makes my blog stand out?
I'm not saying that my blog is better and bigger than the rest. But in order to keep blogging for so long, I have to know what it is that I want to do to make my blog stand out in order for me to work harder to make it even better. I have to know what my point of difference is. So in my SWOT analysis (where you write down your Strengths, Weaknesses, Opportunities and Threats), I wrote this for strengths and weaknesses.
Strengths:
I blog consistently.
I reply to every comment that readers leave on my blog.
I'm honest in my product reviews, whether it's something that was sent to me by the brand for editorial consideration or something I purchased on my own.
I try to make my images as relevant and high-quality as possible.
I have amazing and loyal readers.
I generate interesting conversations with my audience, e.g. things we think about but don't talk about.
Weaknesses:
I'm often blunt in the honesty of my reviews. While my audience enjoys this, brands don't and they drop me off their call-out lists. I also find that I don't get many paid blogging gigs because of this.
I don't do enough product reviews.
I don't have a consistent category of reviews that I do. Sometimes I write too much about high-end products and other times, I write too much about drugstore products.
I sound like a broken record from time to time, highlighting the same products I almost always do.
I'll leave the Opportunities and Threats for another day, as today's topic isn't about doing a SWOT analysis on my blog but what makes it stand out. As you can see, the "honesty" bit for both strength and weakness does make my blog stand out, good way for the audience, not-so-good way for brands. Even though I wrote it down as a weakness, to be honest, I see it far more as a strength and in this day of purely-positive-reviews type of beauty blogging, I like that I'm still able to voice out my opinions on whether a product is good or not. Does that make my blog stand out? I like to believe it does.
I subscribe to plenty of beauty blogs. Some of them are purely for information on the latest products and trends, some for entertainment purposes (the ones who write wittily and make me laugh with them, not at them) and some for their stunning photos alone. To me, these blogs stand out because of what and how they speak to me, whether it's in their words or their beautiful images. There are beauty blogs that – okay quite honestly could do with better pictures – I love to read because their words alone make the blog so much better. They have a loyal subscriber in me because to me, they stand out. And that's what we want as bloggers, not just to write reviews on beauty products over and over but to also build a thriving community in our audience.
Think about what makes your blog stand out. Why do your readers keep coming back to you? What are you doing well that they really like? Do more of it. Are they coming to your blog for great photos? Try to make them even better. Are they coming to your blog for current trends and information? Make sure you keep up with that. Are they coming to your blog for those engaging conversations you have with them when you run discussions on your blog? Do more of such discussions.
Believe it or not, small fishes can do big things in that large pond.
I'd love to know what it is that makes your blog stand out if you'd like to share with us. Don't think of it as bragging, because it's not. It's about being proud of your hard work and the results you reap. I'd love to share what makes YOU stand out too!
Bloggie Wednesdays
is a series of articles just on blogging. They contain tips, how-tos, discussions about anything and everything you need to know about blogging and how we can be better bloggers. If you have any suggestions, tips and tricks about blogging you would like to share with us, or if you have any questions you would like me to address, please let us know in the comments.