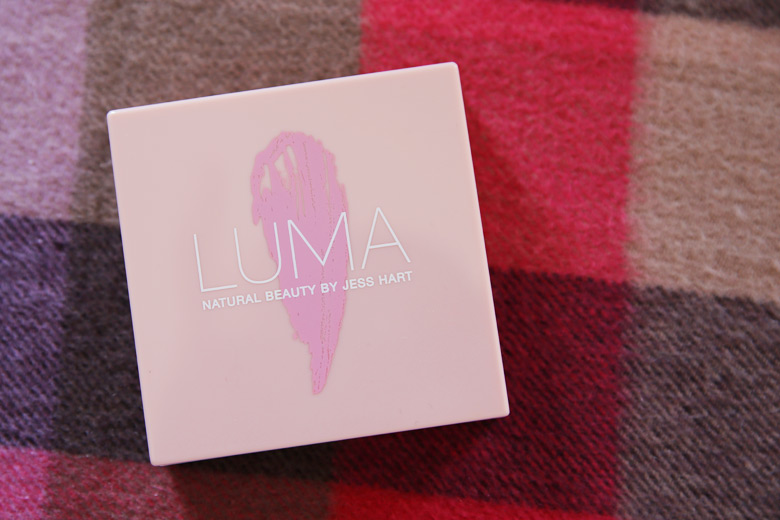 I've seen Luma Cosmetics makeup around at Priceline pharmacies but to tell you the truth, I was never inclined to check the products out. The makeup range is typically placed on a standalone shelf near big drugstore brands like Covergirl, Maybelline, etc and the pink plastic packaging on the whole doesn't look very appealing.
One day as I was perusing makeup on the Covergirl shelves, the Luma Cosmetics shelf stood right in front of the Covergirl ones and I thought, oh why not see what they have? I wasn't particularly drawn to the eyeshadows or lippies, but there was something about the two blushes they have that drew me closer to check them out. After swatching the two shades, I knew I had to snap one up right away.
Oh what a gorgeous colour the Dusty Rose was!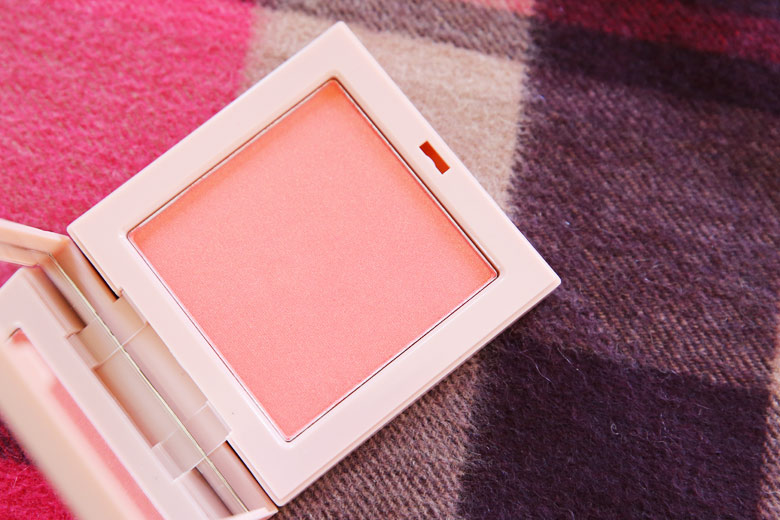 If you're not sure or haven't heard of Luma Cosmetics, it's a makeup line by Australian model Jessica Hart. The range is created with all naturally derived products, free from mineral oils, sulphates, parabens and is not tested on animals. It's not a very wide makeup line but they do have the basic products like tinted moisturisers, foundations, concealers, blushes, highlighters, lipsticks, lip glosses, mascaras and even a few makeup brushes.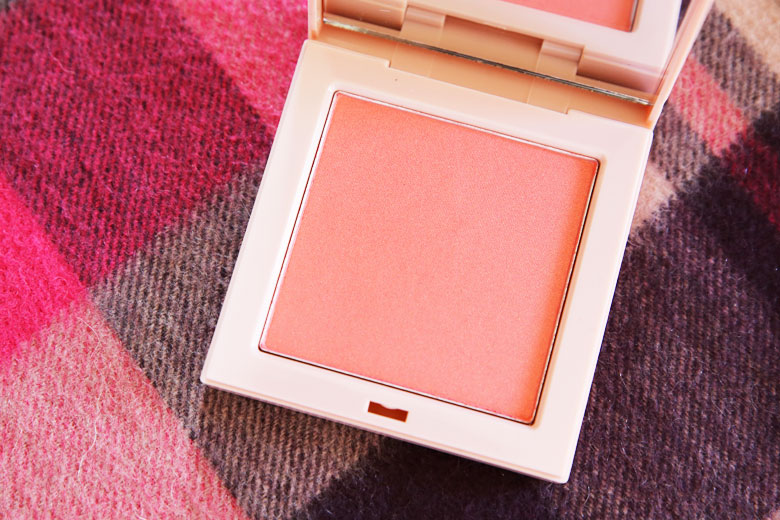 Luma has two blushes, one in Soft Peach, which is the lighter, sheerer peachy pink blush with subtle gold shimmer and the other in Dusty Rose, which is a richer and brighter peachy pink with accents of gold shimmer. I was naturally drawn to the richer shade and boy oh boy, that one swatch alone yielded so much pigment. The blush is buttery soft and smooth to the touch yet it's bright and intense. It's just the sort of blush I like.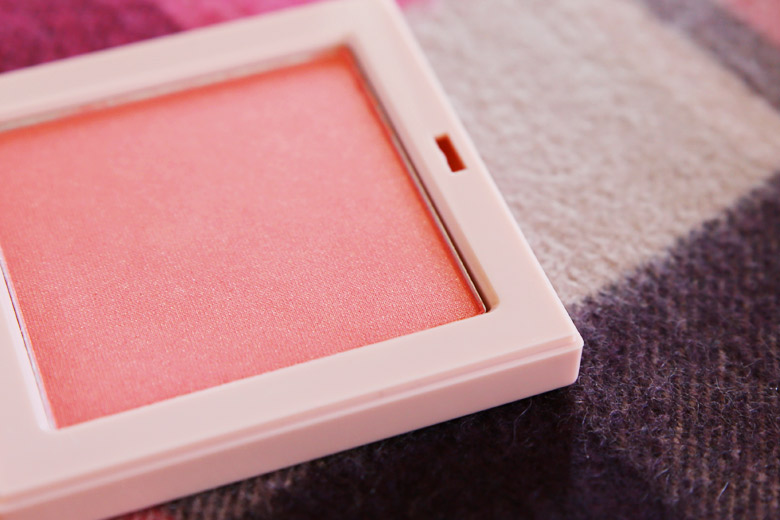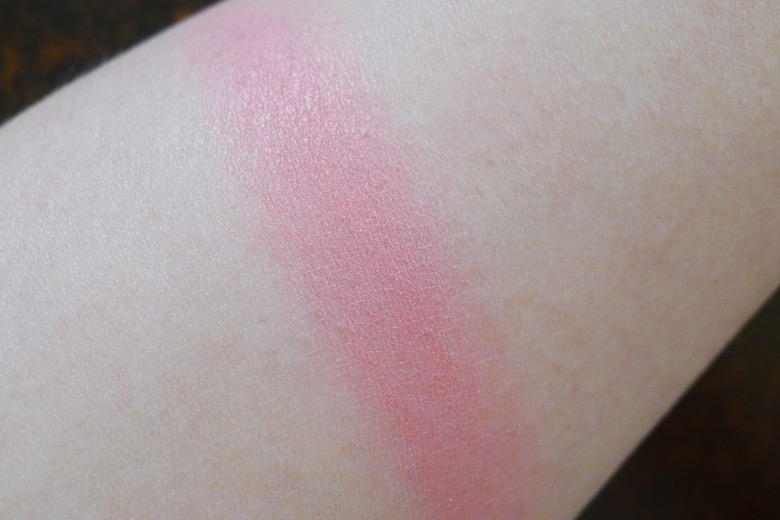 As it's strongly pigmented, a very light hand is needed to pick the powder up with a blush brush. Don't swirl your brush on the powder lest you want seriously bright peachy pink spots on your face. A very light tap of the brush on the powder will give you more than enough colour on the cheeks.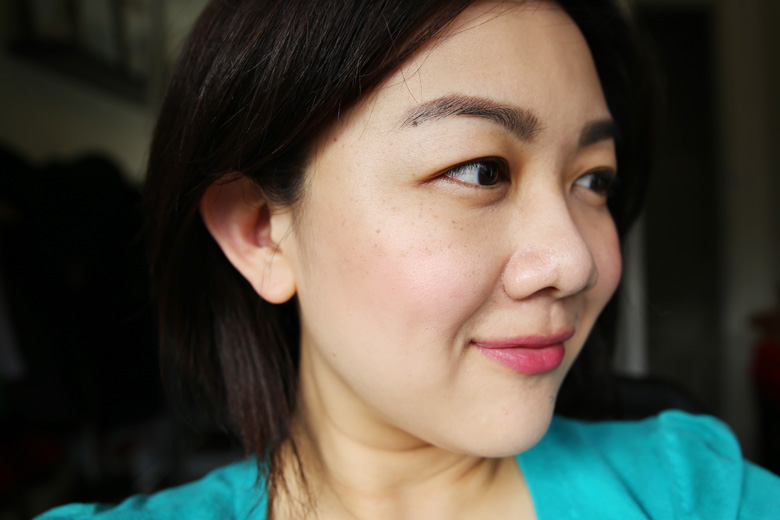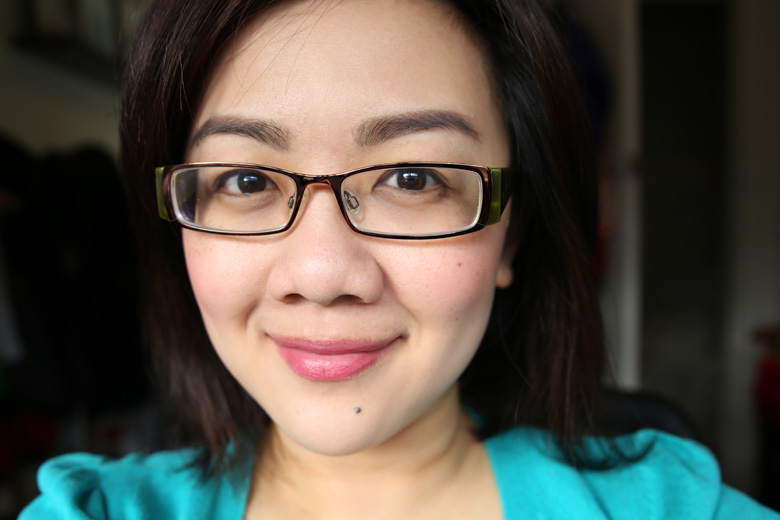 I'm well, well chuffed with this blush. I'm still not a fan of the packaging (mine turned out to be quite wonky; the plasticky bits wouldn't shut properly) but as for the powder blush, I simply cannot fault it at all. If you're a blush fiend like I am and love your brightly coloured blushes, you will love this blush. The Soft Peach is a lot lighter and sheerer. It's still a pretty shade to go for but if I were you, I'd go for the punchier one that is the Dusty Rose.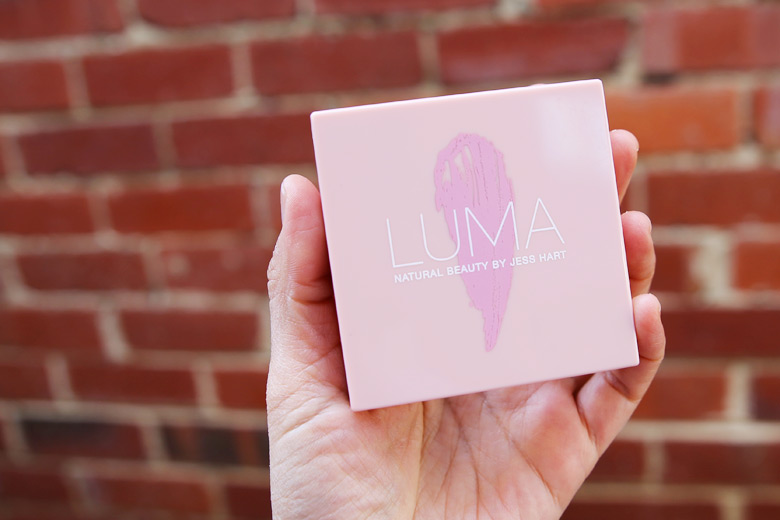 The Luma Cosmetics Powder Blush retails at AU$24.95 for 10g (it's a very good amount of blush!) and is available at Priceline pharmacies nationwide.
What I like about it: Gorgeous peachy pink shade with gold shimmer that isn't over the top, intensely pigmented, good quality powder that is buttery smooth and soft to the touch, not at all gritty or hard, lasts on the skin for many hours without fading.
What I do not like about it: The cheap plasticky packaging isn't very appealing.
Have you tried this or any other makeup by Luma Cosmetics? Is there anything else you'd recommend from the line?
This post contains an affiliate link. By purchasing something via these affiliate links (at no extra cost to you), you're supporting Beautyholics Anonymous, which I highly appreciate. For more information, please read our
disclosure policy
.