THE SURVEY AND GIVEAWAY ARE NOW CLOSED. THANK YOU VERY MUCH FOR PARTICIPATING!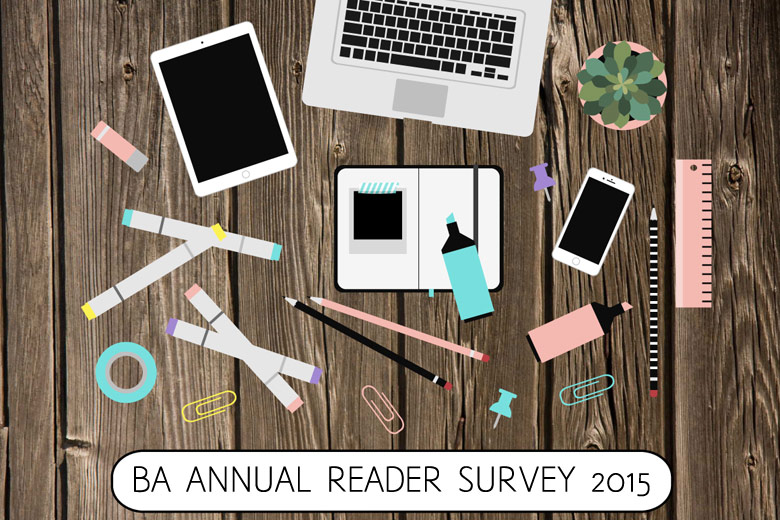 It's survey time, folks!
For the past couple of years, I've been running an Annual Reader Survey on the blog for all you lovely readers to tell me all about you and what you'd love to see more or less on BA. We're almost reaching the end of the year (where did all that time go?!) and I'd love your input in helping me plan content for BA in 2016.
From the last reader survey, I've made several changes to the blog per your request and this time, I'd really appreciate it if you could take a few minutes to fill in the simple survey below. You don't have to answer every question if you don't want to. It will help me tremendously in knowing what you like and don't like, and for me to plan new topics for the future. BA doesn't work without you, so your help is very much needed and appreciated.
Right, onto the survey!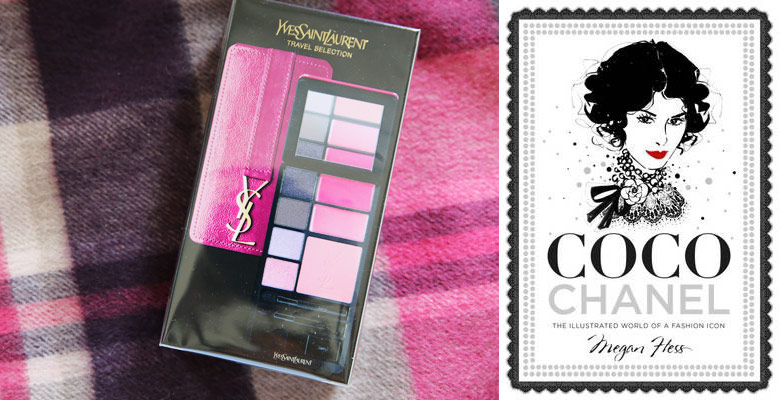 To thank you for your time in helping me out with the survey, I'm giving away 3 prizes, one each for 3 lucky readers (sponsored by yours truly). One reader will win a YSL Travel Exclusive Very YSL Makeup Palette and two readers will win Megan Hess' Coco Chanel hardback book each. This giveaway is open internationally so all of you will be able to enter! It's just a way for me to thank you for taking the time to help me out with the survey.
I've mentioned this last year and I'll mention it again. Please don't worry about leaving honest feedback and think you won't be able to stand a chance to win any of the stipulated prizes (even if it's negative feedback). I need your honest answers in order to run the blog smoothly and create better content for you. So even if the feedback is not so savoury, you'll still stand a chance in winning the giveaway.
Please scroll down the page to submit the survey form.
Once the survey is closed, I'll publish the results on a separate blog post to show you how it went.
Note: If you're having trouble filling in the embedded survey on a mobile phone or tablet, please click this link, which will bring you to the actual page of the survey.
TERMS & CONDITIONS:
1. This giveaway is open for all Australian and international readers.
2. Completed survey entries along with their names and contact details are eligible for the giveaway.
3. Anyone can enter the giveaway regardless of whether you've won anything here before.
4. One completed survey per participant, please. This does not only keep the survey results accurate; it also allows everyone else to have a fair go.
5. Three (3) winners will be drawn at random to win the YSL makeup palette or 2 x Megan Hess' Coco Chanel hardback books.
6. The survey and giveaway will close on 4 November 2015.
7. The winner of the giveaway will be announced in the Competition/Giveaways page. A notification email will also be sent to the winner.
8. Entries for the giveaway are required to submit their names, email address and mailing addresses. Beautyholics Anonymous will be sending the prize out to the winner (please read Beautyholics Anonymous' privacy statement for more information).
9. Beautyholics Anonymous reserves the right to change the terms of this giveaway at any time without notice.
Thanks very much for taking time out to help me out with the survey. I really appreciate it. Your feedback will help me greatly in creating better content and reading experience for you.
For those who entered the giveaway, good luck! 😀