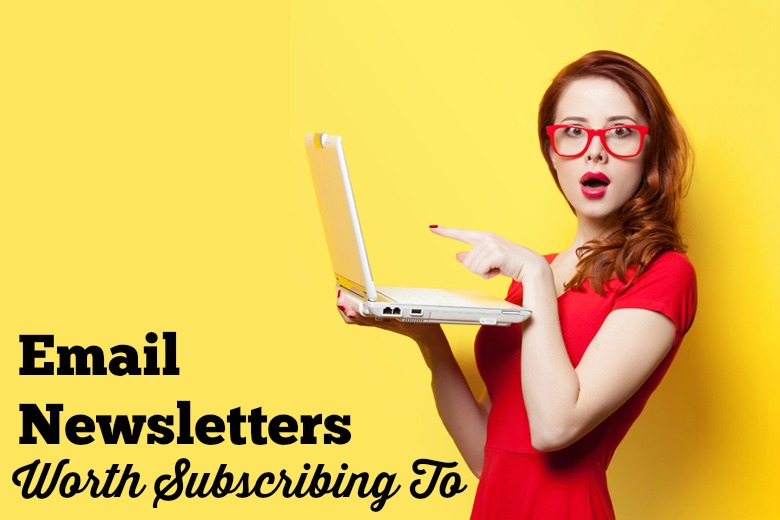 © Masson
Have you noticed how more and more blogs these days are coming up with email newsletters? Why, when I first started blogging, the only email newsletters I'd see and subscribe to are from retailers! Yet now we have more email newsletters from bloggers than we do our favourite shops!
Believe it or not, what's valuable to a blogger these days isn't the amount of followers he/she has on social media. That's what a lot of bloggers think are valuable, that the success of a blog is correlated to the amount of social media followers. You'll be surprised to know that this isn't true, at least, not for all niches. For fashion bloggers, yes. For any sort of niche that has stunning images as content, maybe. But for everyone else, that's not where the goldmine is. What's actually valuable to a blogger is not the social media follower figures. It's email addresses.
Your email address.
I'll go more into why building your email list is important for bloggers in a future Bloggie Wednesday post but in short, when a reader gives you his/her email address, he/she is inviting you to send content directly to their email inbox. Facebook is huge, and so is Instagram, Twitter and Pinterest but at the end of the day, those social media platforms don't belong to you. If these social media platforms decide to close shop or start charging everyone to use their platform, then we are, for the lack of a better word, screwed. These are volatile platforms to build your audience on. You're probably as frustrated as I am about how Facebook's algorithm changes willy nilly. But when someone gives you his/her email address, it's yours.
Social media happens so fast; we miss out on tweets, Facebook updates, Instagram updates and so on if we're not on them 24/7. Email is different. We check our emails. When content is served via email, you get a much higher reach than you do via social media.
As Amy Porterfield puts it, the energy of your business is directly tied to your email list. The same goes for your blog as well.
But today's post isn't about why building your email list is so important. It's about the email newsletters that are worth subscribing to. You'd think that with that much email and spam we get these days, that we really don't need to subscribe to another mailing list, right? That's exactly what I thought until I started to subscribe to a few email newsletters that I thought would be all right since the blogs these newsletters come from are really good. I mean, if I didn't like them, I could simply unsubscribe at any time. I've subscribed and unsubscribed to many email newsletters over the past year or so. These are the ones that remained and the ones I enjoy and recommend you check out too.

Melyssa does a great job in her email newsletters. They're not just newsy, but they're always written as though she's talking directly to you. There's so much great (and free!) content that she shares in her newsletters that I sometimes think, woman you should be charging for this information! There's plenty of blogging tips to pick up from her newsletters. By subscribing to her newsletter, you also gain access to her library of free downloads and printables.

This blog is relatively new but Allison is doing an amazing job in getting her mailing list up and running right away. Just like the Nectar Collective, Painted Summers' newsletters are very conversational. Her emails, like her blog, are mostly about building your brand. They're a great read.

This is another blogger whom I think should be charging for the vast amount of blogging information she shares on her blog. Regina's blog and newsletters are highly informative. If there's anything at all that you wish you learn about blogging, anything at all, high chances are that Regina has covered it, and covered it very well. Her content is so easy to consume yet by the end of it, you'd have learned so much. This woman rocks.
Even though CoSchedule is my favourite editorial calendar plugin, I must mention their blog and newsletter as well because the amount of highly useful content about blogging they share on their blog is impressive. You'd think that they'd be selling their plugin constantly via their newsletters but I've never once had any emails from them asking me to pay for anything. It's inevitable that they mention their plugin in their content but it's never in a pushy-sales sort of way. Most if not all of their blog posts have free blogging-related downloads and printables for you, which are accessible by subscribing to their mailing list. All you have to do is subscribe once and you'll get all those downloads for free.

Michael Hyatt's leadership podcast, This Is Your Life, is one of my favourite podcasts to listen to, and his blog is just as good. His email newsletters are not actually newsletters but emails on new blog posts when the blog is updated. He doesn't even mind that you don't go to his blog to read his content; all you have to do is read and follow his blog posts via email. It's so easy!

Kate from Drop Dead Gorgeous Daily did a fantastic job in creating her very successful Secret Bloggers Business blogging course. Her email newsletters are not just interesting to read, but there's a lot to learn about blogging too. She shares a lot of free content with her newsletters. Some of the emails do get a bit pushy at times, especially when it comes to subscribing (hence paying) for a new course that she's come up with, but personally, they're not deal-breakers to me, given the amount of free valuable content she shares in between.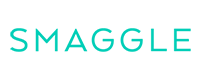 There are some email newsletters that I highly look forward to getting but this one has to be at the top of the list. I'm already a big fan of Carly's blog and her newsletters are just as entertaining to read. I'd complain if there are too many emails coming from just one website but in Smaggle's case, I wish she'd send out more! There's always a new bit of random trivia in her newsletters and she always ends it with a GIF of Beyonce or Benedict Cumberbatch. She had me at the GIF of Cumby (as I like to call him).

Who doesn't know about Chantelle's highly popular Instagram photo challenge #fmsphotoaday? Heck, even celebrities get on the action! Her newsletters are usually short, sweet and leaves me thinking about life. There's just something about her newsletters that leave me wanting more.

If you love photography, you have to, HAVE TO, subscribe to Gina Milicia's newsletters. No wait, first, you have to listen to her podcast, "So You Want To Be A Photographer". Then subscribe to the newsletter. She writes just the way she talks in her podcast and it's hilarious. Her newsletters are not just entertaining, but they're very informative with tips and tricks on photography and how to create photography hacks for better photos (she calls those hacks "how to MacGuyver"). Sometimes, she'd even give away free Adobe Lightroom presets. Another newsletter I highly anticipate weekly.

Paris B started her newsletter, MWS Companion, early this year and just like her blog, it's an entertaining read. If you love her blog, you'll love her newsletters too because it's just as newsy. She includes sneak peeks to new product launches in Malaysia and gives you content that isn't available on the blog.

Oh come on, you knew this was coming! How can I talk about newsletters worth subscribing to and not mention mine? 😛 Ahem. Okay, no pressure to subscribe or anything, but y'know, if you like to, come join the BA Insider community! I don't actually write so much about beauty in the newsletters but I do like to share personal issues on a one-to-one email basis than such a public forum like the blog. The best part about running the BA Insider newsletter is the replies I get from subscribers who get the weekly email. You guys are amazing!
There are more email newsletters that I subscribe to and like, but I'll leave it here for now or else this blog post will never end. Do give some of these a go. I think you're going to love them as much as I do. Bloggers are upping their newsletter game and they're getting better and better. They're much better emails to receive, open and read than emails from retailers or the utility company!
Do you subscribe to email newsletters by bloggers? What are your favourites? I'd love to check them out!
Bloggie Wednesdays
is a series of articles just on blogging. They contain tips, how-tos, discussions about anything and everything you need to know about blogging and how we can be better bloggers. If you have any suggestions, tips and tricks about blogging you would like to share with us, or if you have any questions you would like me to address, please let us know in the comments.