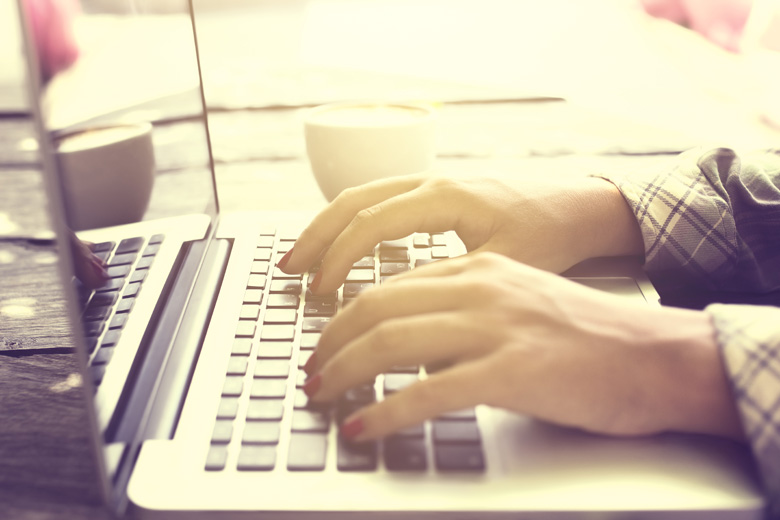 © peshkov
Feeling a tad flat with your blog lately? Feel as though you need to do something lift your blogging game? Choose one thing to do from the list below to improve your blog. This is what I do whenever I'm feeling a bit meh about blogging, and when I don't have any brain juice to write. This way, I'm still doing something for the blog even though I'm not writing.
Give it a go as well; the results may just surprise you!
Start an email newsletter for your blog (get that mailing list going!)
If you have a mailing list/email newsletter, create a freebie for your readers to encourage them to sign up for the mailing list (this is called a lead magnet). Jadah Sellner from Simple Green Smoothies advises this: "make your opt-in offer better than someone else's paid offer."
Create a pop-up for your opt-in offer. I know, I know. Pop-ups are the devil and I hate them too. But believe it or not, they work. The results speak for themselves. Give one a go for 1 month. If there's no improvement, then take it down.
Email 5 random readers to thank them for reading and/or subscribing to your blog, and ask them if there's anything you can do to improve your blog.
Surprise a loyal reader by sending them a care package. Beauty bloggers often get free products for review and really, there's only so much product one can use. Save some of them for care packages to loyal readers who have been following your blog for a long time.

Reply comments left on your blog (if you're on WordPress, try out the plugin ReplyMe. It emails your commenters your reply to their comments. If you're on other platforms, Disqus is another option).
Give your blog a makeover (change the banner, change the layout, refresh the tagline, etc)
Add blog post sharing buttons at the top/bottom of each blog post, e.g. share buttons for Facebook, Twitter, Pinterest, etc. I use Social Warfare but there are plenty of free plugins and codes for this feature.
Remove unnecessary images/widgets on your sidebar and footer. If you're not sure if it should be there, then it shouldn't be there.
Remove all unused plugins and old themes that takes up space and bandwidth of your website. If you're on WordPress, chances are you'll have a good number of unused themes next to the one that you're currently using. Delete all but one default WordPress theme to fall back on if necessary. You don't need to keep the rest. This goes for unused plugins too.
Backup your files and database. I use Vaultpress for this.
Check for broken links in your blog. You can either use the WordPress plugin Broken Link Checker or use the free Google Webmaster Tools for this. I don't find the latter as accurate but it also doesn't take up resources compared to the plugin.
Sign up for a blogging e-course to up your blogging game. I recommend Secret Blogger's Business (this covers everything from beginner's blogging to making a full-time income from your blog), Blogger Boss (get the technical know-how on running your blog and learning how to troubleshoot when shit hits the fan) and Elite Blog Academy (great for learning how to leverage Pinterest to bring in traffic to your blog).
Concentrate on building just ONE social media platform at a time. Decide on one platform you'd like to grow and spend time on just that platform for 1 month. You'd be surprised at how much one platform can grow when you're not trying to juggle 3-4 social media platforms at a time.
Plan your editorial content for the next 4 weeks. Just plan your topics; you don't have to write anything just yet.
There are plenty of ways you can up your blogging game but I'll leave it here for now because I really can go on and on. Select one thing out of the list above to do today. Blogging isn't just about coming up with good content; it's also about taking care of your website, skilling up and engaging with your audience to keep the conversations going.
Good luck!
What is the one thing you'd do today to lift your blogging game?
Bloggie Wednesdays
is a series of articles just on blogging. They contain tips, how-tos, discussions about anything and everything you need to know about blogging and how we can be better bloggers. If you have any suggestions, tips and tricks about blogging you would like to share with us, or if you have any questions you would like me to address, please let us know in the comments.