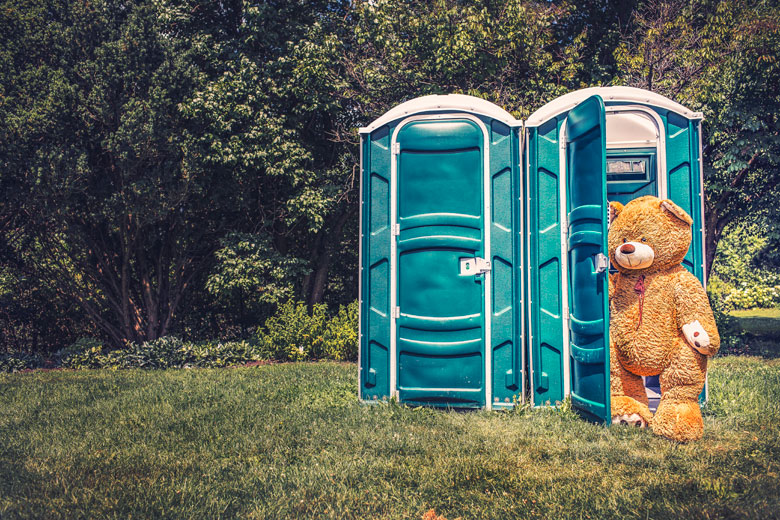 Do you blog frequently? Perhaps you blog daily or almost daily or maybe even more than once a day. That's a lot of content to come up with per year. If coming up with images is just as important as your words, then the work is doubly hard. Add the stress of a full-time job to the equation (if you're not blogging full-time) and boy oh boy, I can already feel the potential blogging burn-out from here if you don't contemplate taking any break from blogging.
I recently took 2+ weeks break from blogging. Initially, I was going to either prepare and schedule content on the blog for when I was away from the country but at that time, the thought of squeezing out content when I had nothing left in me to squeeze out was quite terrifying. It was a tad last minute to get guest contributors in, and given how pedantic I am about guest posts on the blog, I wanted to make sure you get the best. So I just left things as they were. As I expected, my traffic dropped during the time I was away. As scary as it looked on Google Analytics, I knew that I had to take a break no matter what because at that time, I really had nothing more to give.
The unscheduled break from blogging taught me a few things.
1. When I didn't plan any scheduled blogging breaks during the year, my blogging candle burned out big time. And even though the break was supposed to refresh and recharge me, it didn't actually do much because I was hoping so hard to come home brimming with ideas. I came back with barely any. And the thought of not getting the inspiration I so hoped for freaked me out.
2. The break wasn't a scheduled one. It wasn't something I planned at the beginning of the year. Oh I welcomed it big time but if I knew I was going to be taking a break much earlier, it would have given me something to work towards and then look forward to when the time came. Even though I really welcomed the break, I also felt really guilty for leaving the blog unmanned for that long.
3. Not knowing when my break would be meant that I was seriously burning my blogging candle out without even realising it. Even though I'm a bit of a planner and organising freak, and that I would normally have my editorial content planned out for at least the next month or even two, it came to a point where I didn't have anything for the next week. I wasn't giving you nor the blog what I thought was my best.
It's a lesson I learned and something I hoped to share with you, and that's to actually plan scheduled blogging breaks into your editorial content, even when you feel like you don't need one. Content creators often forget to take breaks because everything online happens so quickly and we feel as though we must always be connected and come up with content after content after content. We don't even realise we're burning out until it comes to a point where the juices have run dry and we have bupkis. And then we panic.
It's funny how many of us take scheduled leave from work but not from blogging. I work far harder on my blog than I ever did when I was an engineer and I love it because blogging is a passion of mine. The thought of taking a proper break from blogging and even social media altogether is really scary. But I so often forget how much it's needed, and how important it is to actually schedule that break into my editorial calendar.
I've decided to schedule at least 2 breaks in 2016 and onwards. Even though those breaks will only be around for many months to come, it's a relief to know that in that coming time, I'll be able to leave for a while and not worry that my blog will collapse (fingers crossed it won't) and that you'll leave me (please don't leave me). I'll be able to prepare content to be scheduled in advance without worrying about it at the last minute.
The next time you're planning your editorial calendar, I highly recommend scheduling in a break or two as well, even when, at that time, you really won't feel as though you'd need it. Believe it or not, it would be something you would really look forward to when the time comes. A properly scheduled break from the blog will have you come back refreshed and recharged. Even if you don't come back with heaps of ideas, at least during that time, you'll give yourself a well-deserved rest.
Have you taken scheduled/unscheduled breaks from the blog? Do you normally prepare content in advance or do you leave your blog as it is during the break?
Bloggie Wednesdays
is a series of articles just on blogging. They contain tips, how-tos, discussions about anything and everything you need to know about blogging and how we can be better bloggers. If you have any suggestions, tips and tricks about blogging you would like to share with us, or if you have any questions you would like me to address, please let us know in the comments.