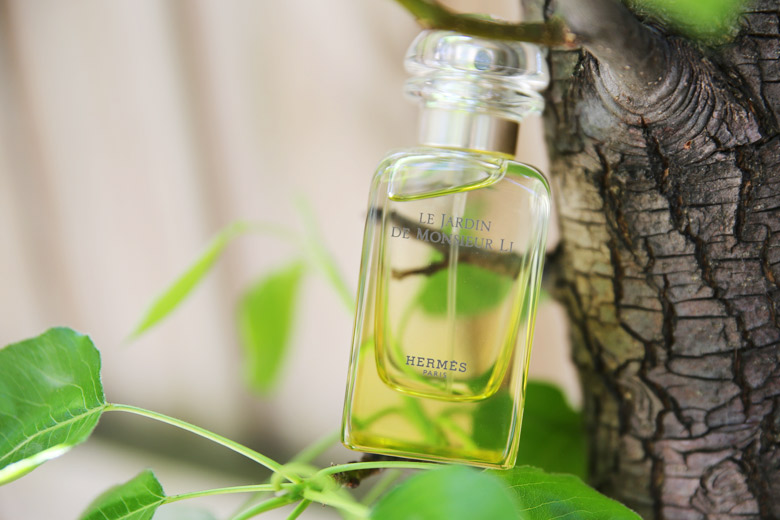 "I remembered the smell of ponds, the smell of jasmine, the smell of wet stones, of plum trees, kumquats and giant bamboos. It was all there, and in the ponds there were even carp steadily working towards their hundredth birthday." — Jean-Claude Ellena
I do so love the Hermes Le Jardin perfume series. It's such a fresh and summery collection of fragrances and if I could, I'd buy them all. This doesn't stop me from spraying cards with the perfumes and popping them in my bag though. 😛
The Le Jardin de Monsieur Li (or in a less la-di-dah way of putting it, Mr Li's Garden) is my latest perfume acquisition. LeGeeque was the one to who told me about the 5th fragrance in the Jardin series and she kindly gave me a sample vial to try out. It was love at first spray. She told me it reminded her of Estee Lauder's Pleasures and I'm inclined to agree with her. It does smell similar, but with a more sophisticated air to the Pleasures. The top notes are similar, but the lingering fragrance it leaves behind after several hours is slightly richer and grassier than the sweeter, younger-smelling Pleasures.
The Le Jardin de Monsieur Li, along with the rest of the Jardin series and more, was created by perfumer Jean-Claude Ellena. This is his last perfume before he retires from Hermes.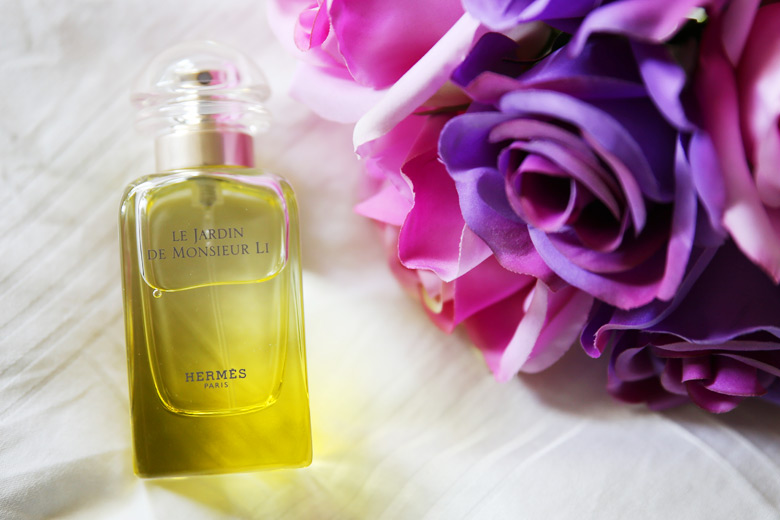 This summery fragrance has notes of kumquat, jasmine and mint. It smells citrusy upon application, which fades off to a gentle citrus and mint. I can smell jasmine, but it's not strong enough to overpower the fragrance, which is a relief because I'm not a fan of jasmine at all. The combination works very well.
It's a beautiful perfume and one I see myself using a lot in the warmer months. Heck, I'm the sort who would use citrusy fragrances all year round so I'll probably use this in winter as well. However, this perfume doesn't have a strong lasting power. I can't smell this on me anymore by the 5th hour of wear.
Overall, it's a beautiful perfume. It's uncomplicated and easy to wear. To some, this was a bit of a disappointment compared to his previous works and not one that he should have ended with. Personally, I thought it was a wonderful perfume to be his last for Hermes and I'll be sorry to see him leave.
Have you tried this perfume or any of the perfumes created by Jean-Claude Ellena? If you have, which one's your favourite?