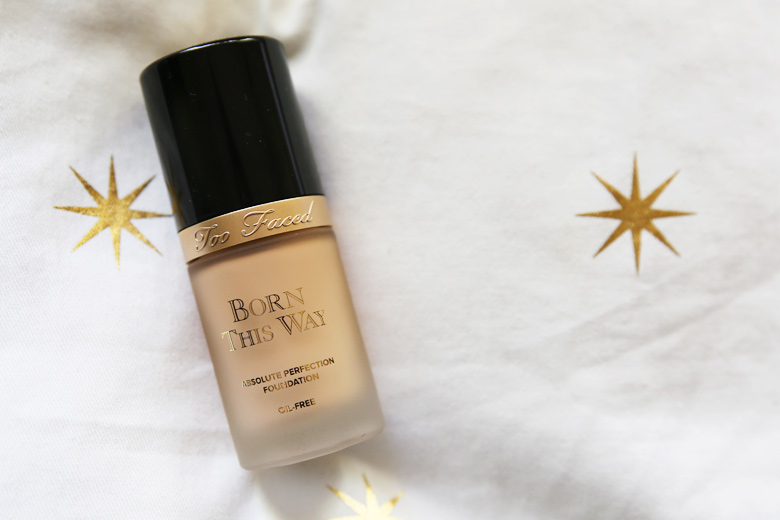 Okay, confession time: I've never been too impressed with makeup from Too Faced. Don't throw rotten tomatoes at me! I know, I know, they've come up with so many popular products like that mascara that's apparently better than sex (really, if a person's mascara is better than sex, he/she needs to rethink his/her sex life. And that's all I'll say about that!), eyeshadow palettes that smell like chocolate and many more. Unfortunately I've tried their eyeshadows and they're not as good as they're hyped up to be. At least, in my opinion anyway.
So when I heard how popular the Born This Way foundation is, and that it's sold out almost everywhere, I knew I had to at least check it out. Well whaddyaknow, when I went to my local Mecca Maxima, most shades were sold out. There were a couple of shades left and coincidentally, one of them suited my skin tone to a T. The makeup artist applied it on me, and I must say, I was impressed. She used so little foundation and gave my skin full coverage. Righto, off to the cashier I go with a bottle of the foundation!
I wasn't just impressed. In just a few tries, this has fast become my top 5 foundations.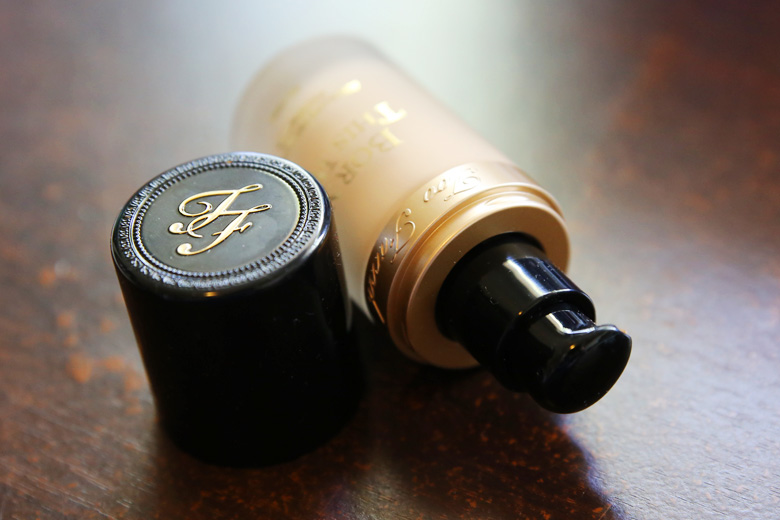 The Born This Way foundation has a light yet creamy texture and blends easily and very well onto the skin. The thing that impressed me the most is the amount of coverage I get with just a tiny bit of foundation. When I tried this out in store, the makeup artist used a buffing foundation brush on me with just one tiny squeeze of foundation and even then, it already gave my skin full coverage. I used my fingers to apply on my own and I needed just a wee bit to create at least a medium to almost full coverage on the skin.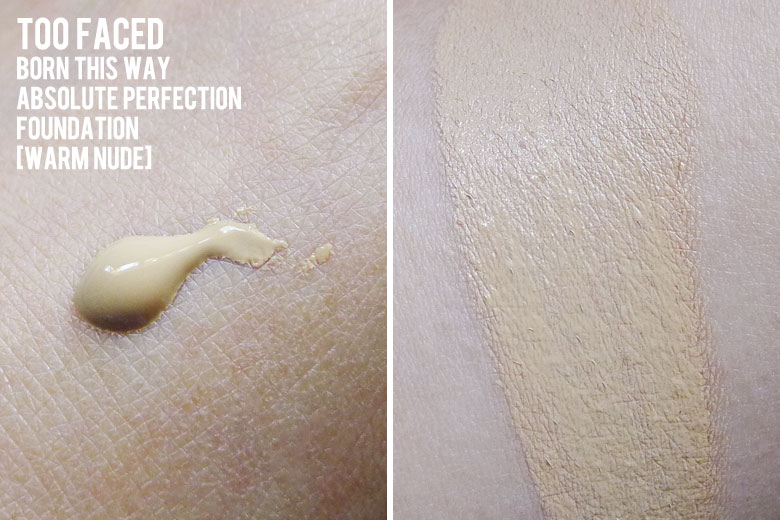 Even though the coverage is high, the foundation feels very light and I often forget I have foundation on. Sometimes I'd go for a run at the end of the day before removing this foundation and even with all that sweat, the foundation lasted well with barely any fading.
This foundation leaves a matte finish on the skin. Even though these days I'm not very keen on matte foundations anymore, this doesn't look cakey on the skin at all. It gives my face a flawless yet very natural finish. The thing I love most about this foundation is how good it makes my skin look after a few hours of wear. It looks like satin on my skin and it glows.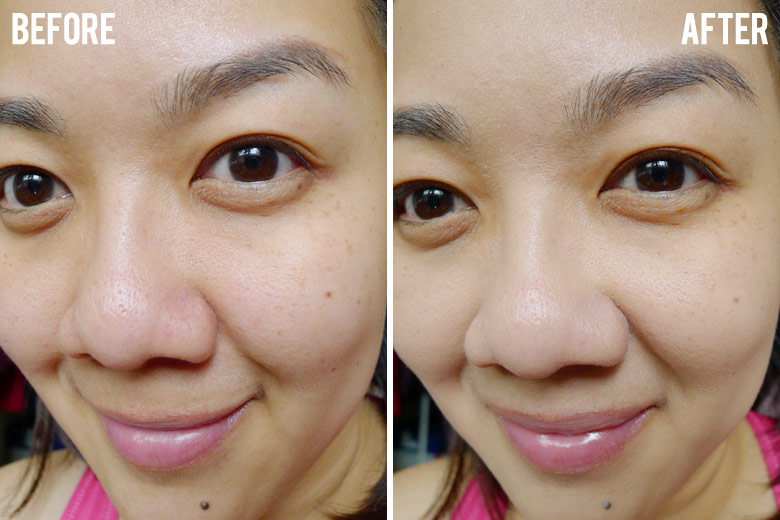 I don't know about the words "Absolute Perfection" because I don't believe any product really is absolute perfection. But I must admit that this comes pretty damn close. I don't have anything to nitpick with this foundation. The packaging is just the way I like it, it comes in a frosted bottle, the coverage is amazing, it looks great on my skin … what more can I ask for?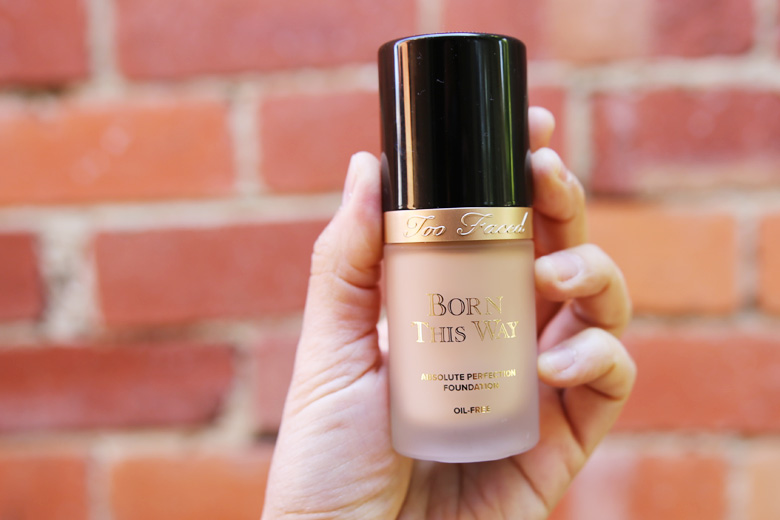 Too Faced, you sure have impressed me this time. Now I know why this foundation is so popular. I give this two very enthusiastic thumbs up!
Too Faced Born This Way Absolute Perfection Foundation retails at AU$58.00 for 30ml and is available at Mecca Maxima and Sephora stores nationwide. This retails at US$39.00 in the US.
What I like about it: Oil-free, light and creamy, blends well, lovely finish, great lasting power, fantastic coverage.
What I do not like about it: Nothing. Would you believe it? Nothing!
Have you tried this foundation by Too Faced? What did you think about it? Did you like it? Hate it? Thought it was just meh?
This post contains an affiliate link. By purchasing something via these affiliate links (at no extra cost to you), you're supporting Beautyholics Anonymous, which I highly appreciate. For more information, please read our
disclosure policy
.