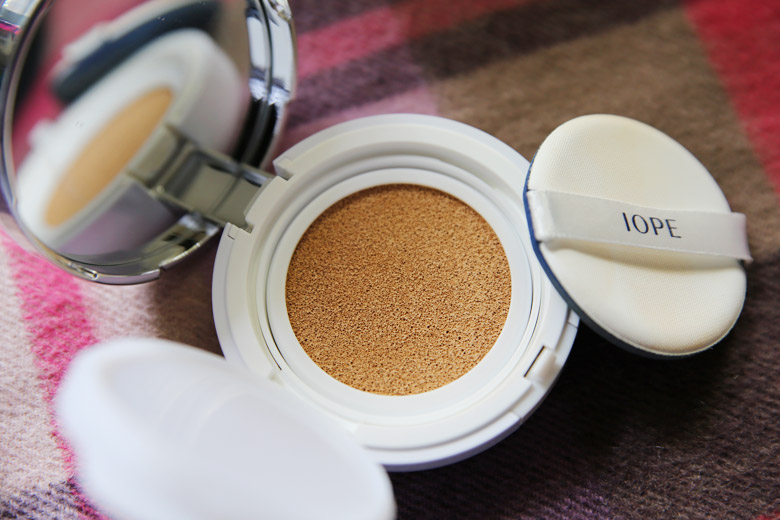 I haven't had much experience with Korean cosmetics but this much I know – they sure are popular for their cushion base makeup. The first type of cushion base makeup I tried was the Laneige BB Cushion. Unfortunately, that didn't impress me much and I stopped giving cushion foundations and BB creams much thought after that. Well, that was until Mum got this for me.
The IOPE Air Cushion Foundation is one of her favourite foundations and during a recent trip to South Korea, she asked me if I was interested in trying it out as well. I figured why not, let's give it a go! LeGeeque bought the same one very soon after I got mine and she likes it. Well, if these 2 people in my life like it that much, plus the fact that this foundation has won so many awards over the past few years, then things must look up for me, eh? 🙂
Well, erm, in this case, no. Not really.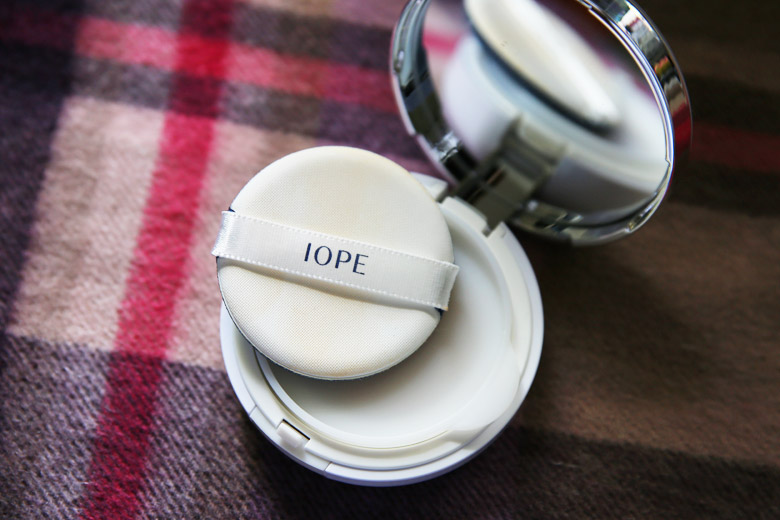 The IOPE Cushion Foundation comes in a white, plastic compact with a makeup sponge pad. As far as the packaging goes, it's typical of cushion foundations in which it has a lid to cover the cushion and to prevent the product from drying out. It's pretty much liquid foundation soaked in sponge.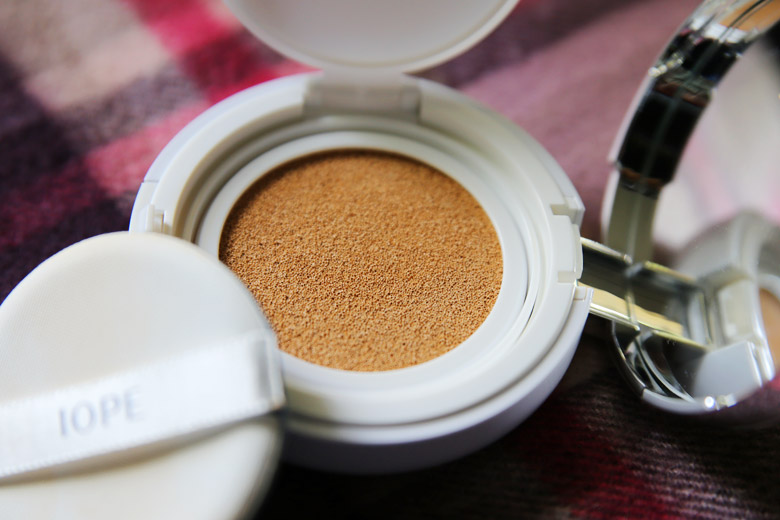 The foundation itself is lightweight and creamy, and it leaves a dewy finish on the skin. I'm not keen on the latter as it's a tad too dewy for my liking (to a point where it makes my skin appear moist). The coverage is light and I found it hard to build it to a medium. Adding more layers of foundation on the skin didn't seem to do the coverage much good. As for lasting power, it doesn't stay on my skin for many hours. After wearing this all day, a lot of the foundation would have faded.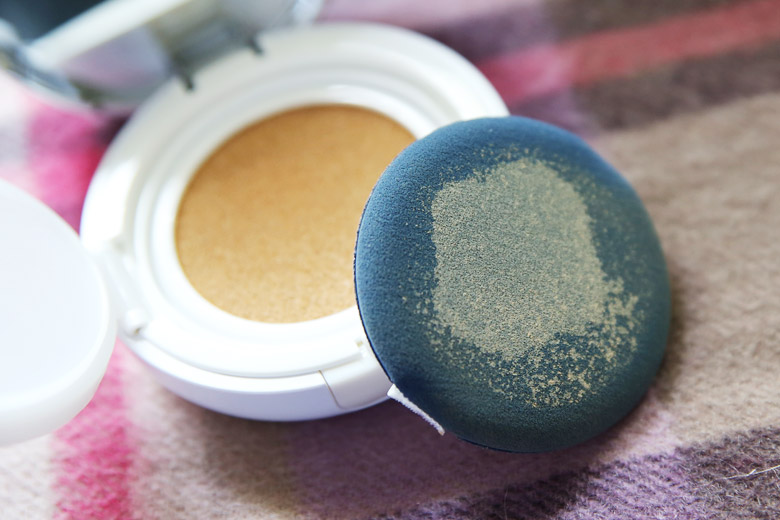 I told LeGeeque that this wasn't working for me and she recommended that I use my fingers to apply this instead of the sponge as the sponge soak up a lot of product and a lot of it is wasted. When I used my fingers (press on the cushion until liquid sticks to the finger), I managed to get more product on my skin, which gave the skin better coverage with less layers instead of using the sponge.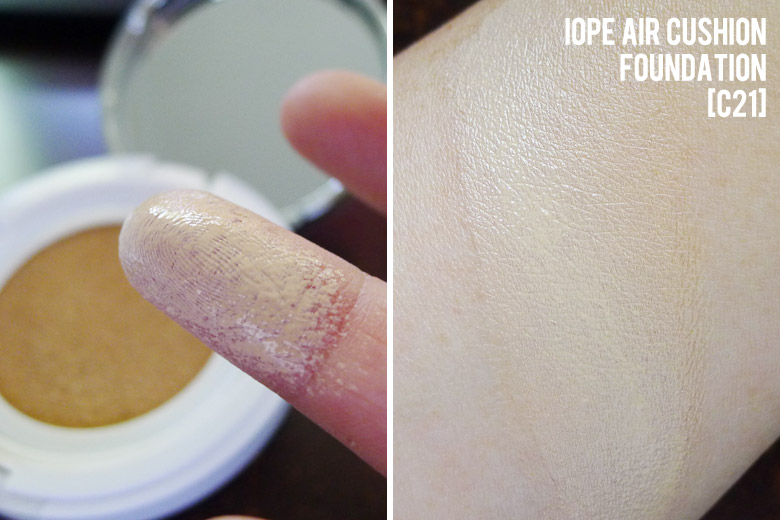 Even so, I'm afraid I'm not a fan of this cushion foundation at all. I didn't like how wet it looked on my skin, the lack of coverage and the pathetic sponge that soaks up so much product but doesn't seem to pass on any onto my skin. It feels icky pushing my index finger into the cushion to get the foundation, which is weird because I definitely have no issues using my fingers on a cream foundation compact.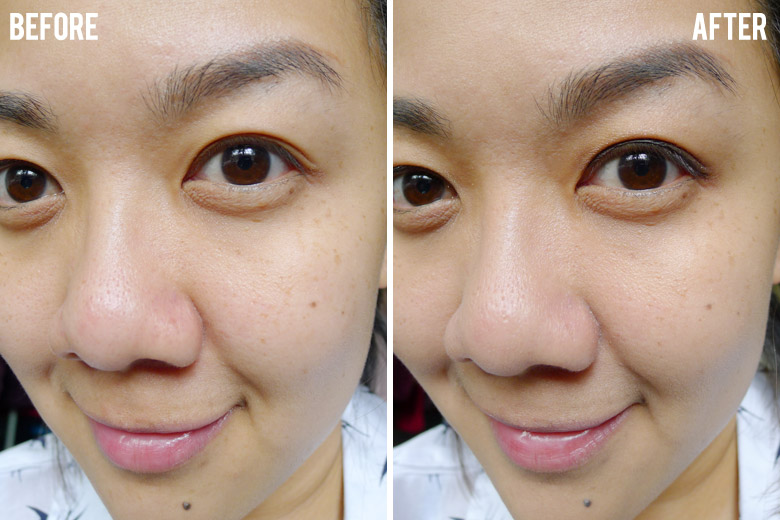 I really had to wonder if it's the foundation I'm not keen on or if it's a TYPE of foundation I'm just not liking. I haven't tried Lancome's Cushion Foundation yet and while I'm quite eager on giving the one by Sulwhasoo a go (apparently, it's much better than IOPE's!), I must admit that I have my reservations. Perhaps it's just the fact that it comes in a cushion that I'm not liking. Oh I don't know. *throw hands up in the air in defeat*. 😛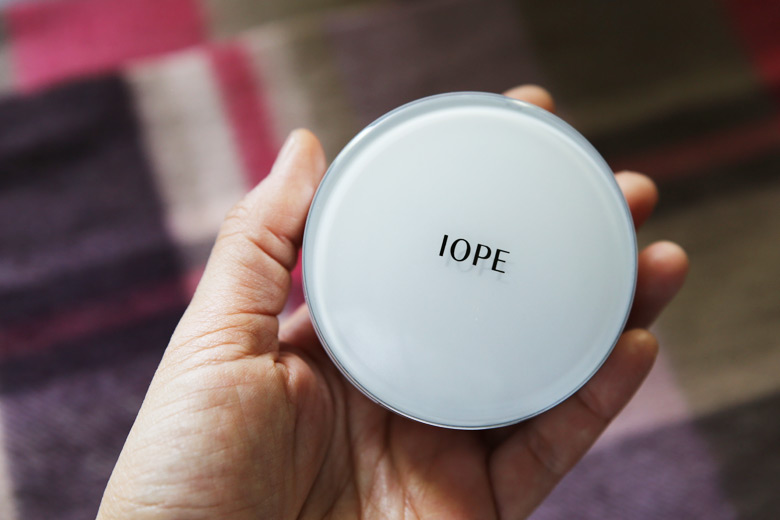 IOPE's Air Cushion Foundation retails at around US$47 but you can find it ranging from US$40-$60 depending on which store you go to as different retailers tend to charge differently for Asian cosmetics. You can get IOPE products at SASA's online store and on eBay. Each box of the cushion foundation comes with a refill, which is good because if you do like cushion foundations, you'll find that they finish far more quickly than regular liquid foundations. The sceptic in me finds cushion foundations gimmicky and not economical. I don't know if I'm keen on trying out another cushion foundation. But hey, never say never, right?
What I like about it: Lightweight, oil-free, high SPF
What I do not like about it: Poor coverage, mediocre lasting power, the sponge soaks up a lot of product (hence a lot of wasted foundation), the finish is too dewy for my liking.
Have you tried this cushion foundation by IOPE or any other cushion foundations from other brands? Did you like them? Do you prefer them to regular foundations or would you much rather stick to conventional foundations?