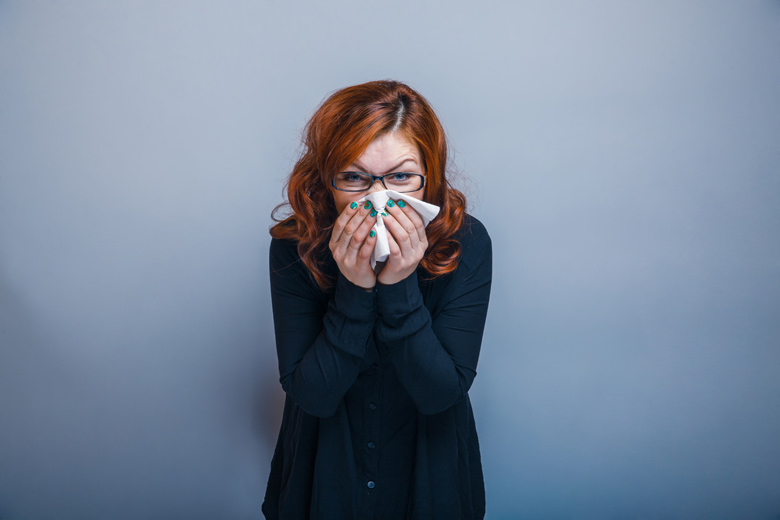 © maxximmm
I have this really strange habit of having sneezes that come in threes. I very seldom only sneeze once and after my first sneeze, it's even more seldom that I stop at the second. This results in a lot of "bless yous", especially when I do it again. And again. And again. Aww bless those people who feel obligated to say "bless you" to my multiple sneezes. 😛
Ah but when it comes to sneezes, are you the sort of person who suppresses your sneezes? Or do you just let them go? All hell break loose, HA-CHOOOOOO sort of thing?
Forgive me if I'm being glib but I'm amazed at some people who suppresses their sneezes or sneeze very quietly. The truth is, I don't know if they're actually suppressing them or if they really do sneeze like, because I tried and couldn't do it. No matter how polite I try to be with my sneezes, they're loud and you can definitely hear them. When I'm home alone, I have a feeling my neighbours could even hear my sneezing. Not very ladylike, I know but y'know, when you have to go, you have to go.
I've always lived and hung around with people who have loud sneezes. My family don't hold back when it comes to sneezing, not even in public. Tim certainly lets 'em go. Mind you, they cover their mouths when sneezing but still, the sound is booming. It can get pretty embarrassing at times. Still, better in than out, I say!
Oh yes this has fast become a blog post about sneezing. Funny the sort of topics that fascinate me, eh? 😛
What about you? Do you suppress your sneezes? Do you sneeze very softly? Or do you just let 'em rip?