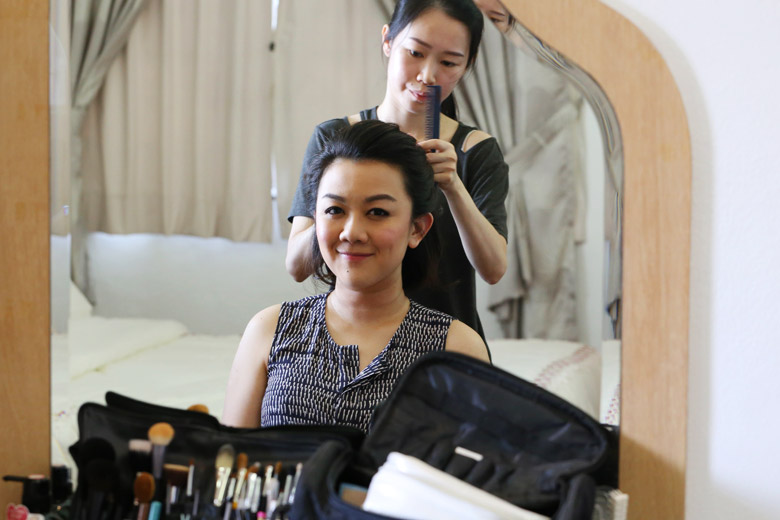 I've had my makeup done professionally at the last couple of weddings I've attended in which I've played a minor role in (I was cousin Beetrice's maid of honour at her wedding and sister of the groom at my brother's wedding). I was very kindly offered to have my makeup done by a makeup artist at these weddings and while I'm not too bad in applying my own makeup, it was lovely to have my makeup done by professionals instead.
Plus there's something about sitting there having brushes and fingers on your face that feels quite relaxing. No? Okay, just me then. 😛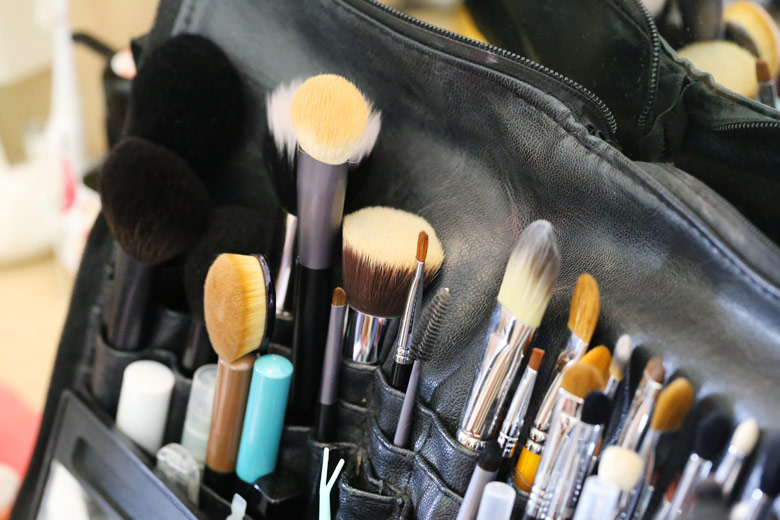 Even though the makeup artists who did my makeup at these weddings had amazing makeup kits, I was adamant in them using several of my own makeup. They were absolutely fine with it, but I've heard not-so-nice stories about makeup artists throwing a bit of hissy fit when they assumed that their clients thought that their makeup wasn't good enough. This made the clients so uncomfortable that they relented and allowed the makeup artists to use their own products instead. I'm not saying that there's anything bad with their kits, but it puzzles me that clients felt bad and obligated to use the makeup artist's makeup when they actually preferred their own makeup instead.
When it comes to my makeup and my skin, well, I know what works and what doesn't. I'm sure the makeup in the makeup artist's kits are fantastic; heck the last makeup artist who did my makeup for my brother's wedding had better makeup than I did! But at the end of the day, I know what works for me. I know what gives my skin that glow, and I know what makes my makeup last. The makeup artists who did my makeup were lovely, and had no problems with my using my own makeup.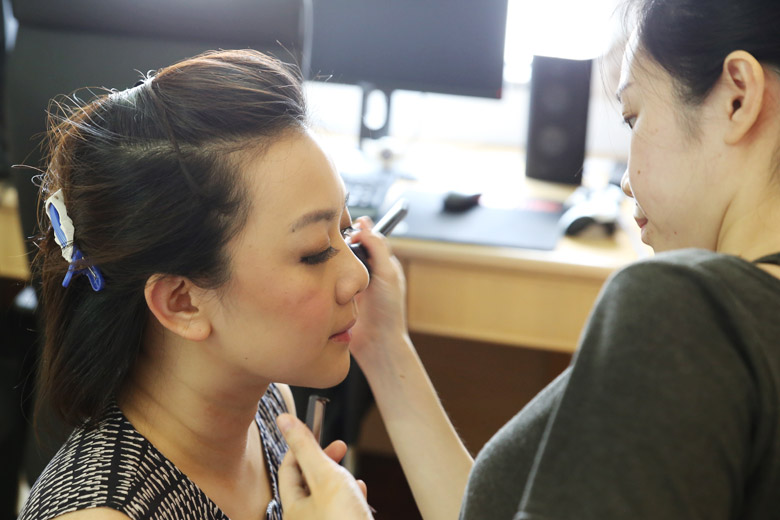 I know that the Hourglass Veil Mineral Primer would work better on my skin than the makeup artists's Shu Uemura base. I know that the NARS Pro-Prime eyeshadow primer would make almost any eyeshadow stay on like glue on my oily eyelids compared to some random primer that I've never heard of. I use my own lipsticks rather than the makeup artist's lip palette because I'll get to reapply with what I have.
Most makeup artists are very flexible these days and would be fine with you using your own makeup. At the end of the day, I'm engaging their services and expertise in makeup application and not so much to use their own kits. If you don't wear makeup on a daily basis or only have a small collection of makeup, by all means use what the makeup artist has. But if you have, for example, a foundation/blush/lipstick that you love, then feel free to request that the makeup artist use it instead. If you have a few items of makeup that you know will work, use those instead, especially when you know these items won't break your skin out. You never know if that new foundation that the makeup artist has that you've never tried before won't break you out.
So the next time you do need to get your makeup done professionally, don't be afraid to use your own makeup if you prefer to, especially if you know what already works for you. Like I said, most makeup artists are fine with it but in case you do get one that questions your request, just tell him/her politely that you would prefer to use your own, thank you very much.
Makeup artists, I'd love to get your input on this as well. Does it matter if your client prefers to use his/her own makeup? If you've had your makeup done professionally for a special occasion, do you prefer to use your own makeup or leave it to the makeup artist's kit instead?