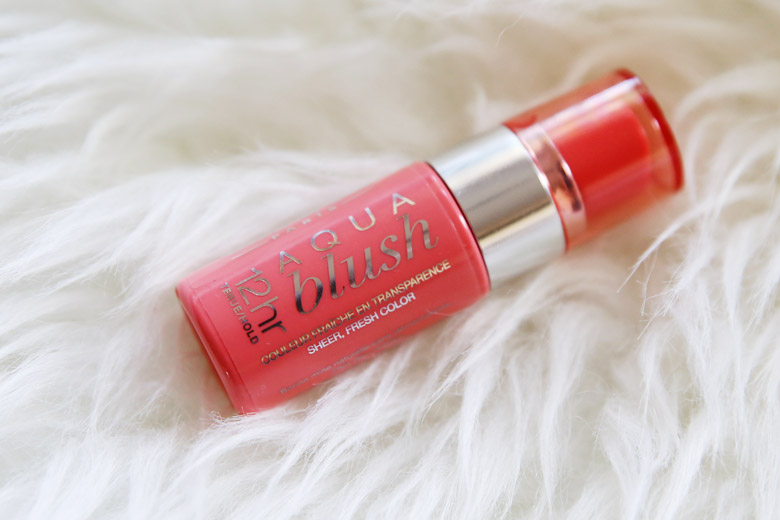 I've been meaning to check this blush out when it was launched in Australia months ago but for some reason, it completely slipped my mind and I forgot about it. That was up to a couple of months ago when to my delight, I found a Bourjois Aqua Blush in one of the beauty swap goodies with Shamim. What great timing too. As summer is now well and truly upon us here Down Under, cream blushes are great for that natural, glowy appearance.
The Aqua Blush gave me just that and more.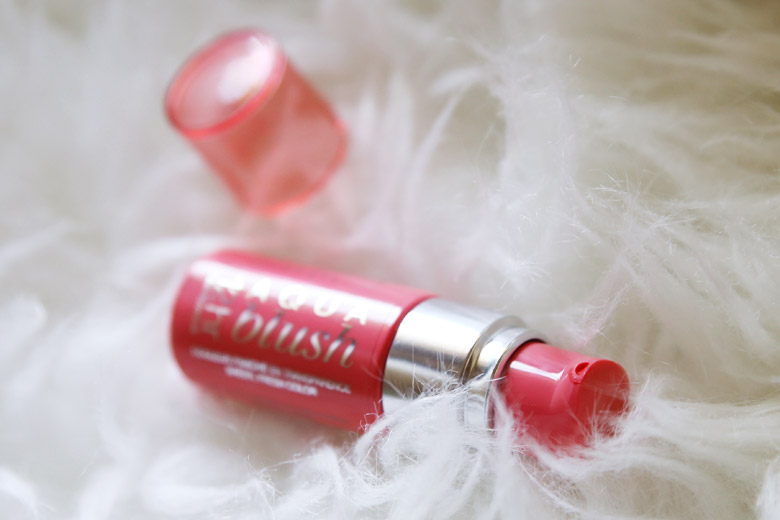 It's a cream-gel blush and comes in an easy-to-use bottle with a pump. I'm glad it came with a pump and not one of those fangled doe-foot applicators that I'm not really a fan of. It's an oil-free, light-textured cream that blends easily upon application.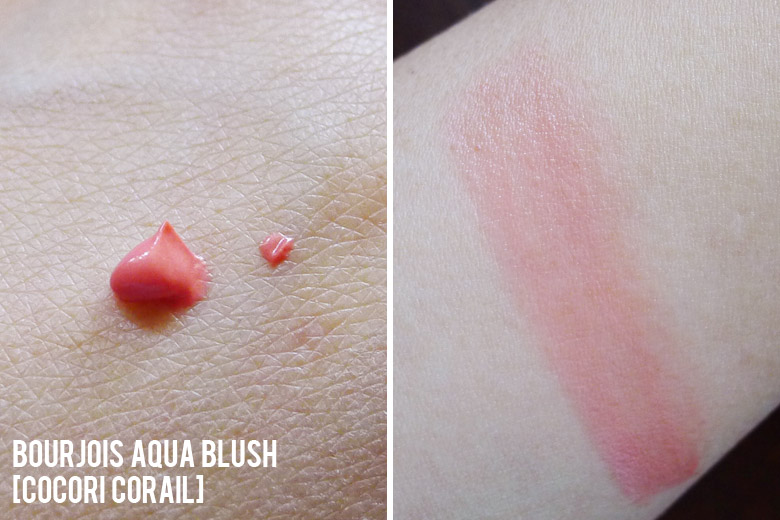 As I only have the shade in Cocori Corail, which is a pretty shade of bright coral, I cannot say the same for the rest of the colours but this one is crazy pigmented. My favourite sort of blush, I know, but even I have to be very careful as to how much cream blush I apply on each cheek before it starts to look too bright and unnatural on the skin. The thing is, once it's on, it stays on almost like glue. Credit must be given to the formulators at Bourjois for making this so long-lasting but woe betide you if you make a mistake and apply too much because you won't be able to easily rub it off. You'll need a makeup remover to remove the access and start again. The amount I find that I need for both cheeks is the size of my pinkie nail. And I do have tiny pinkie nails. 😛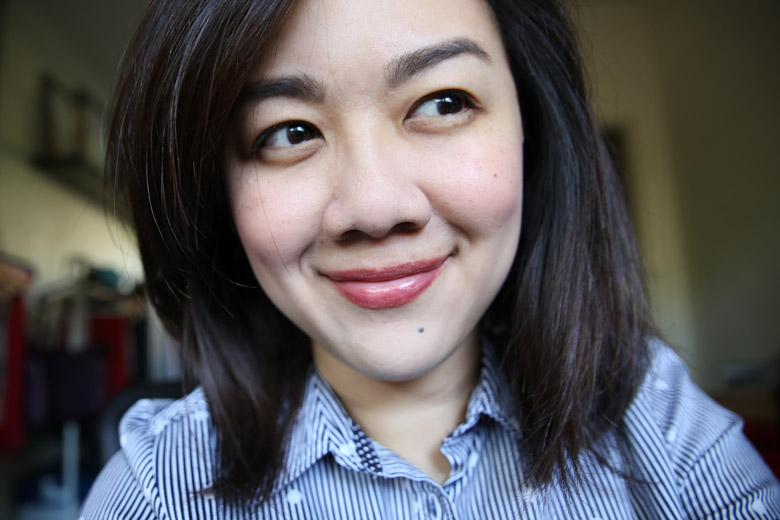 With practice, this is a fantastic cream blush. The longevity is impressive. It boasts as 12 hour hold and it's true. In fact, they could have stretched it higher because I've had this on for well over 12 hours and the cream blush was still there, just as much as when I applied it in the morning. It's beautifully natural on the skin and gives one the appearance of being out in the cold and ending up with rosy cheeks (even though it's stinking hot outside). 🙂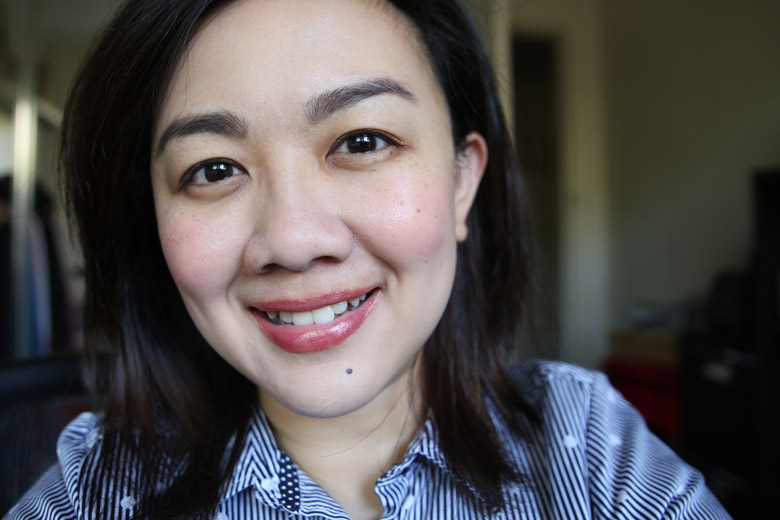 Blush fiends, you will love this one. If you need a blush with amazing lasting power, you cannot go wrong with the Aqua Blushes. I give this an enthusiastic thumbs up!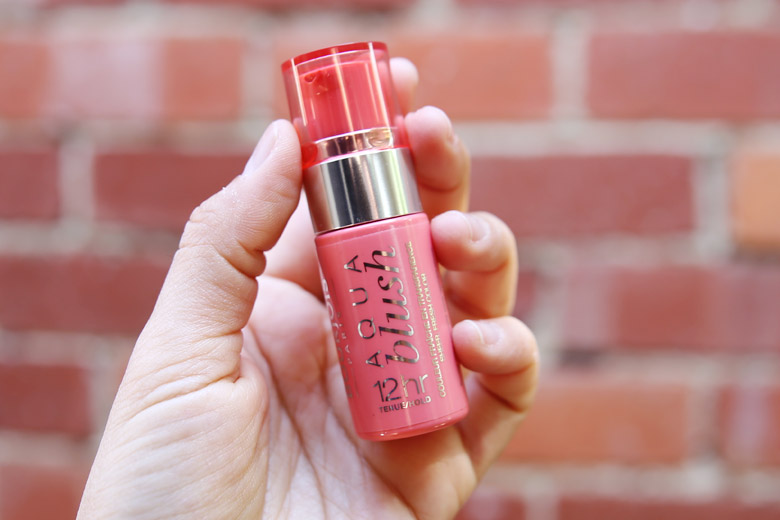 Bourjois' Aqua Blush retails at AU$23.00 for 10ml and is available at Priceline pharmacies nationwide. Strangely, at the time of writing, this blush is unavailable on the Priceline website but I know for a fact that this is still available in stores because I've only just seen the range again in a large Priceline store last week. Feelunique.com sells this for AU$18.97.
What I like about it: Lightweight, looks natural on the skin, gives the appearance of radiant skin but not "moist", great lasting power.
What I do not like about it: It's contradictory that I should say I don't like it for staying on the skin like glue because I really like its strong lasting power. It's not that I don't like it, but one has to be very careful as to how little product to use as it goes a very long way.
Have you tried any of the Bourjois Aqua Blushes? Did you like them? Do you like cream blushes too? If you do, which one's your favourite?