THE GIVEAWAY IS NOW CLOSED. THANK YOU FOR PARTICIPATING!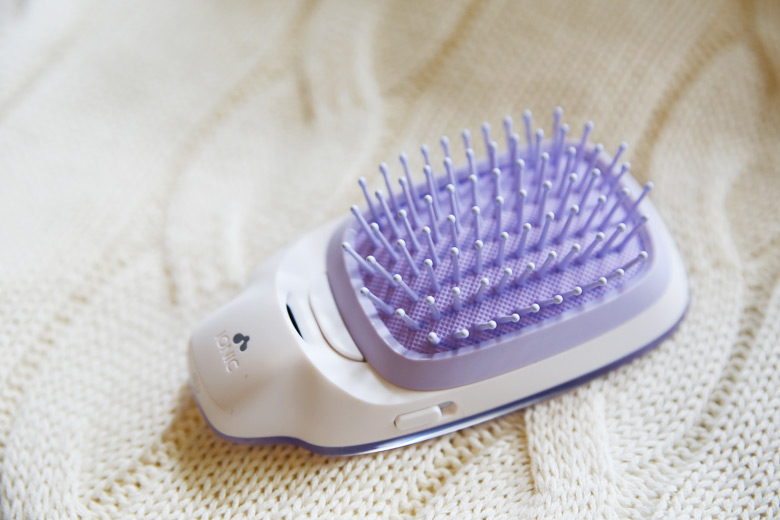 Time for a quick giveaway on BA!
I thought I'd do quick giveaways like this on BA come 2016 but I couldn't resist starting as we almost near the end of 2015. By quick giveaways, I mean that you only have 72 hours to enter!
Today's quick giveaway is Philips' EasyShine Ionic Styling Brush. It's a battery-operated hairbrush (fancy!) that neutralises static electricity, remove frizziness and instantly smoothes hair leaving it shiny. I've been using this for the past month and while it hasn't removed all of its frizz, it has reduced and more importantly, it's not so staticky anymore (especially when I put on a 100% polyester shirt. Well those are always fun 😛 ).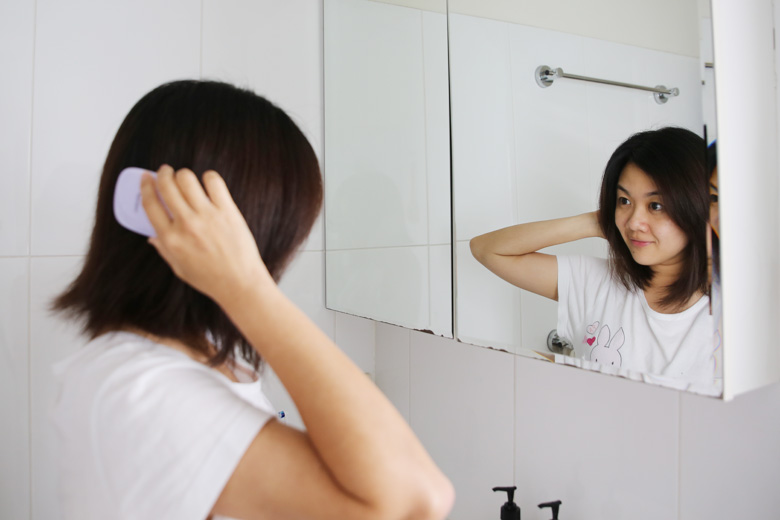 Philips has a disclaimer in their manual that those with short or naturally curly hair, hair condition that's too dry or damaged, short hair that's newly grown and hair that has been permanently straightened within 3-4 months will not be able to observe the effect easily. Well, that's my hair to a T! Fret not, for I did observe the effect albeit slowly. It might seem gimmicky but it's actually not bad, not bad at all.
One lucky reader, whether you're based in Australia or Timbuktu, will be able to win one Philips EasyShine Ionic Styling Brush!
HOW TO ENTER:
Simply leave a comment below answering the question:
Do you have any hair troubles now? If you do, what's weighing you down? (sorry, I couldn't help it! 😛 )
TERMS & CONDITIONS:
1. This contest is open to Australian and international readers.
2. The total value of the prize in the contest is AU$39.95.
3. Anyone can enter the competition regardless of whether you've won anything here before.
4. Only one comment per contestant will be accepted.
5. Please keep it clean and spam-free.
6. The closing date for this giveaway is 7.30am, 4 December 2015 (Australian EDT). Comments submitted after this time will not be considered for the giveaway.
7. One (1) winner will be selected at random. The winner of the giveaway will be announced on the Competition/Giveaways page. The winner will also be notified via email. Please ensure that you've entered the correct email address because I'll be using that email address to contact you if you've won (not via social media).
8. The winner will be required to submit his/her name and contact address to Beautyholics Anonymous, who will be sending the prize out (please read Beautyholics Anonymous' privacy statement for more information).
9. The winner must respond to the notification email to claim the prize within 3 working days.
10. Prizes are not redeemable for cash and are non-transferable.
11. If for any reason beyond the Promoter's control that the agreed prize is not available, a product of equal or greater value will be provided.
12. Beautyholics Anonymous is not responsible for prizes once they have been dispatched to the winner. Beautyholics Anonymous and Philips reserves the right to change the terms of this giveaway at any time.
Good luck! 😀