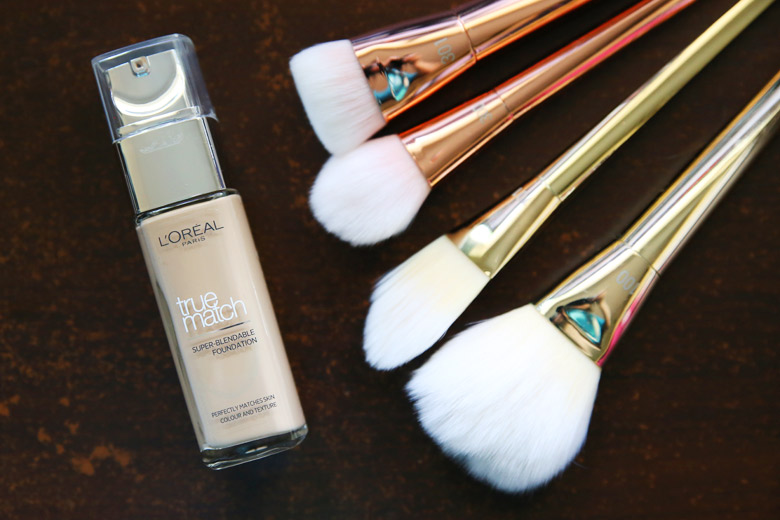 L'Oreal has done many foundations over the years but there's one standout among the rest and that's the True Match foundation. This has been around for a good number of years and it's the most popular out of all of their foundations. And I can't believe it took me this long to try it out and realise just how good it actually is!
When Priceline had their recent 40% off cosmetics sale, this was the only thing I had in mind to get. Of course, I didn't just walk out of the store with one item; that would be so unlike me to miss out on the sale. I came out with TWO! Ahem. 😛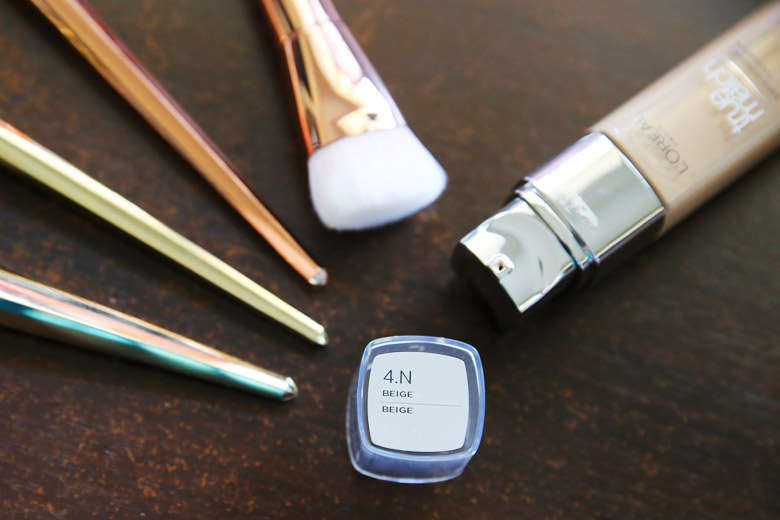 In terms of packaging, I give L'Oreal props for choosing a pump over an open bottle like their Nude Magique Eau de Teint (I don't think I'll ever stop complaining about that packaging). The new packaging is sleeker than the original shapely bottle. It's easy to dispense foundation and is pretty much spill-proof in my books.
I'm afraid that in my rush on getting this foundation and wanting to get the hell out of Priceline's sale crowd, I picked a shade that's slightly darker than my actual skintone. It's not unwearable because I've been wearing it for weeks and I reckon this will suit me better during the summer months but, y'know', just in case you're wondering why my foundation is too dark for me, well there you go. 😛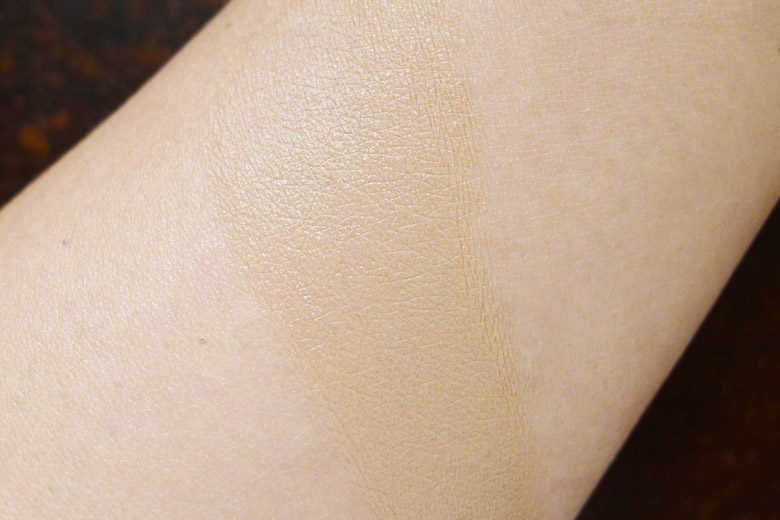 This results of this foundation is reminiscent to Rimmel's Wake Me Up foundation. The texture is not as rich nor thick but the radiant, glowy appearance it gives is very similar. It's very light in texture, almost watery and blends to a powdery finish, matte finish. It's not overly matte and it doesn't cake around the corners of my nose and fine lines of my face. There are tiny bits of shimmer in the foundation that makes the skin appear glowy but not glittery like a disco ball.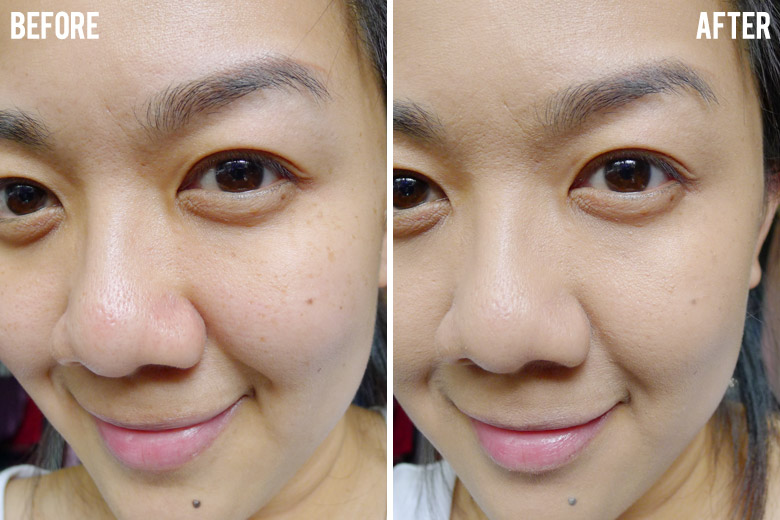 Upon initial application, it would seem as though the coverage for this foundation is light but as you blend the foundation on the skin, its coverage is about a medium. The formula is light enough to layer to give higher coverage without the risk of looking flat and unnatural.
As for lasting power, I've had this foundation on my skin, on warm days for at least 10 hours and there was barely any fading. In fact, the longer it's been on the skin, the better the skin looks.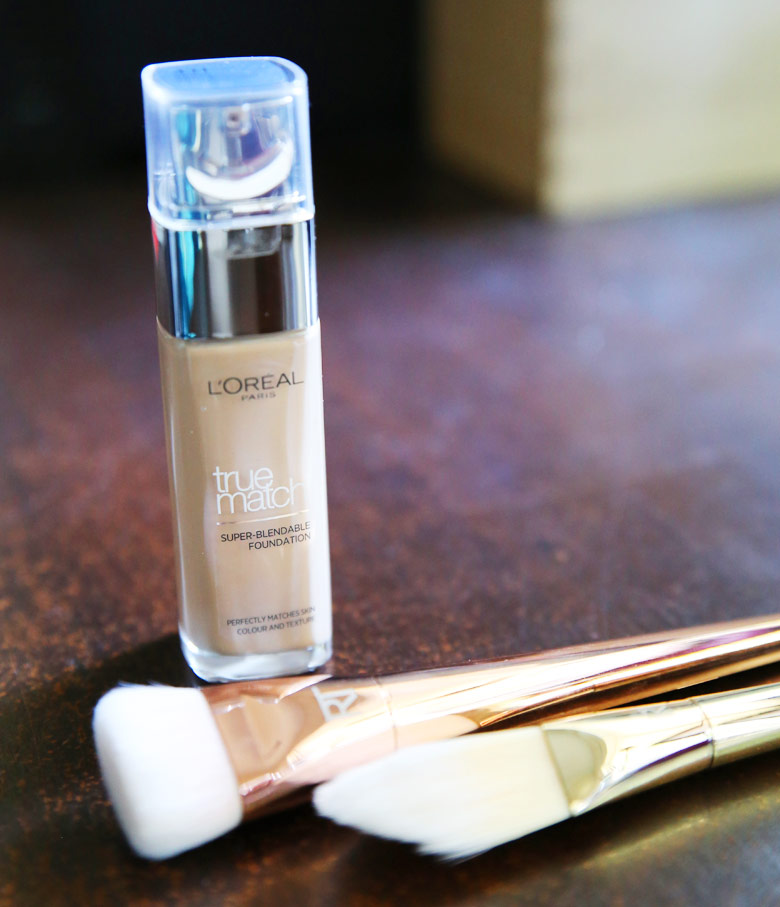 All in all, this is a good foundation. In fact, I'd even go as far as to say it's a great foundation. I've tried many good drugstore foundations and I'm happy to add this to the list. I give this two enthusiastic thumbs up, even with my silly mix-up of shades!
L'Oreal's True Match foundation retails at AU$29.95 for 30ml, comes in 11 shades and is available at major supermarkets and pharmacies nationwide.
What I like about it: Lovely finish, decent pump packaging, easy to apply and blend, very lightweight, great coverage, looks even better after several hours of wear.
What I do not like about it: This is pretty pricey for a drugstore foundation in Australia. Sigh.
Have you tried the popular True Match foundation? If you have, did you like it?
This post contains an affiliate link. By purchasing something via these affiliate links (at no extra cost to you), you're supporting Beautyholics Anonymous, which I highly appreciate. For more information, please read our
disclosure policy
.