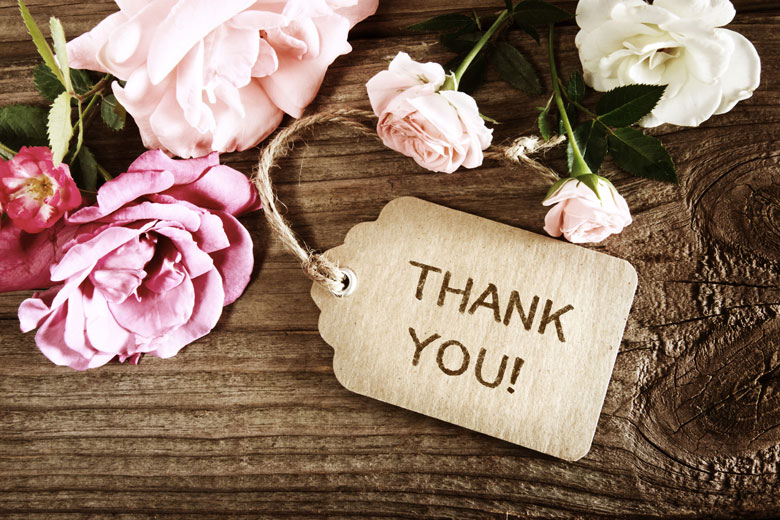 Happy hump day, my beautiful chickadees!
Just wanted to thank you once more for supporting my preloved makeup sale and in turn, supporting Beyond Blue. I've donated 100% of the proceeds to Beyond Blue. While not all items were sold, we made slightly more than we did last year (AU$451), which is fantastic! I've rounded up the numbers to a cool AU$500. 😀
Together with the amount we raised during the City2Sea run (AU$590.82), we managed to donate a total of AU$1090.82 to Beyond Blue this year! And it's all thanks to you.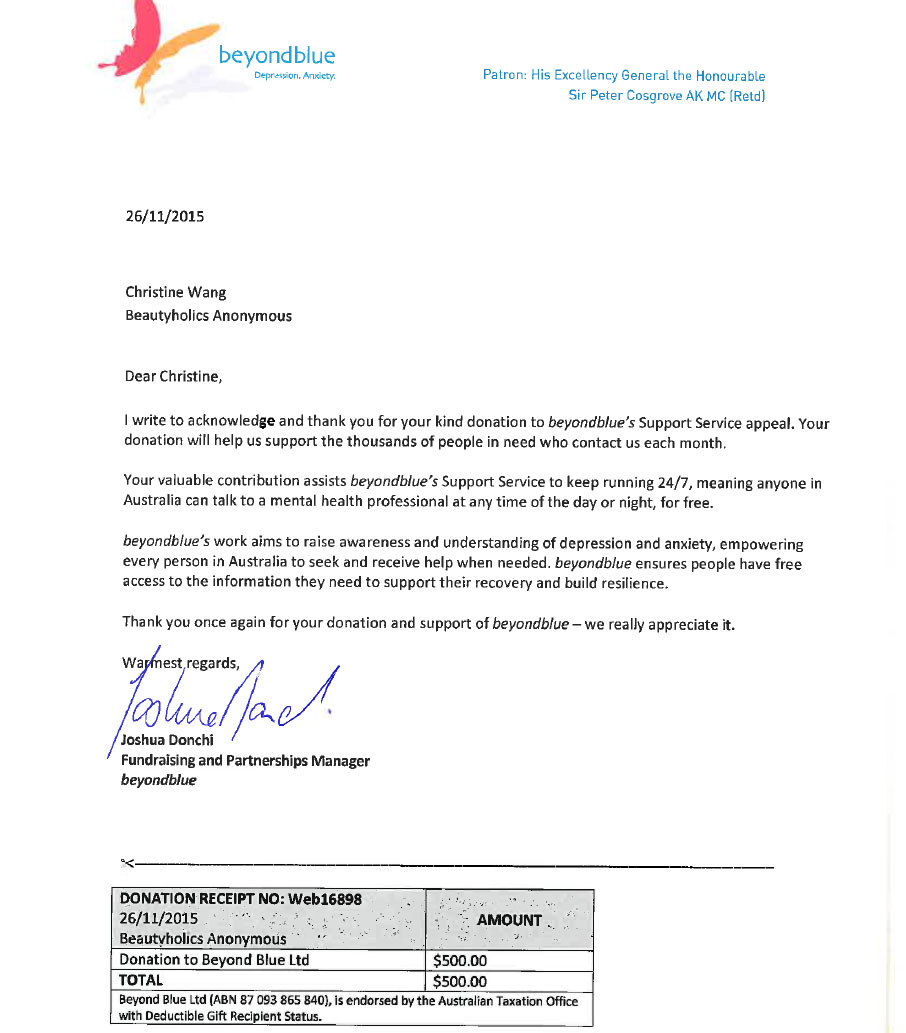 Click on the image to enlarge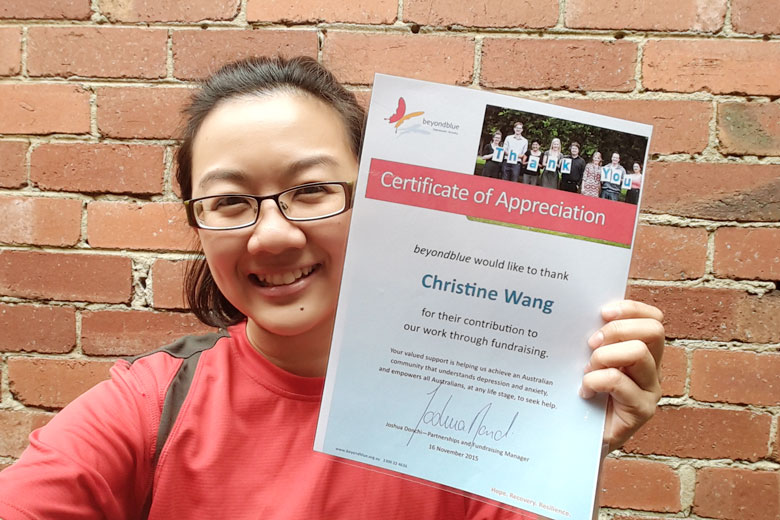 Your kindness, immense generosity and support blow me away, they really do. Heck, I'm tearing up right now as I write this just thinking about the difference we can make in other people's lives, no matter how big or small. On behalf of Beyond Blue, thank you so much for your support. From the bottom of my heart, I appreciate YOU.
I never cease to tell my family and friends that I truly have the best readers in the world. You guys rock!
Love you all!