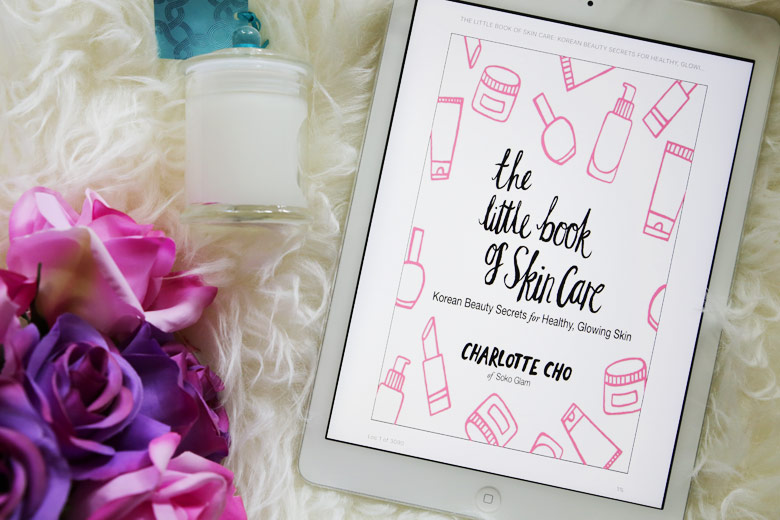 Confession time: I don't know a whole lot about Korean skincare. The only Korean skincare products I've used are BB creams (to the Koreans, BB creams are skincare) and facial sheet masks. The only Korean skincare brands I've tried are Etude House, Skin Food, The Face Shop and Missha. I've always loved Japanese skincare and thought Korean skincare had very similar concepts so why change if I don't have to? It's funny because my mother on the other hand adores Korean skincare. She uses Sulwhasoo and History of Whoo, which if you know Korean skincare, you'll know that they're just about the SKII level or even higher in the Korean skincare world.
Recently I stumbled upon a book called The Little Book of Skincare: Korean Beauty Secrets for Healthy, Glowing Skin by Charlotte Cho. I admit that prior to this book, I didn't know who she was, nor the successful business empire that is Soko Glam that she founded and heads. The book has great reviews (mostly by Soko Glam fans) and I thought I'd give it a go.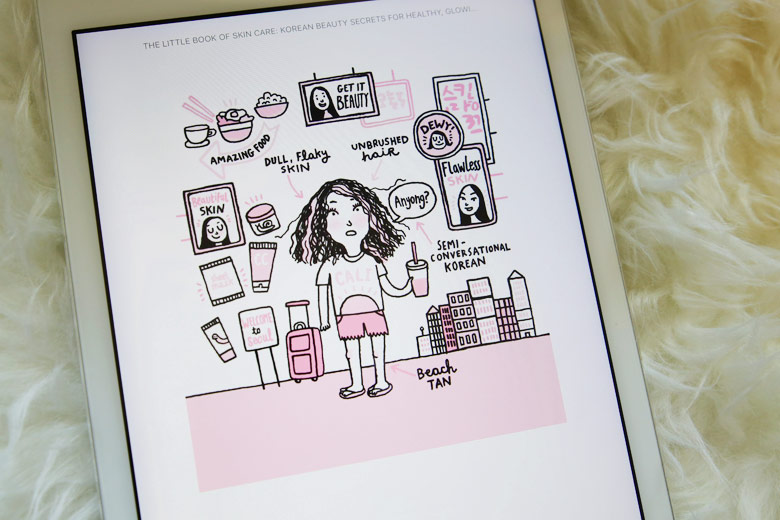 If you love reading about skincare, you'll like this book. If you think skincare is just about washing your face *gasp*, you need to read this book. Heck, as I was reading this book, if I were to write a book on skincare, I would have written pretty much what Charlotte did. A lady after my own mind, I say!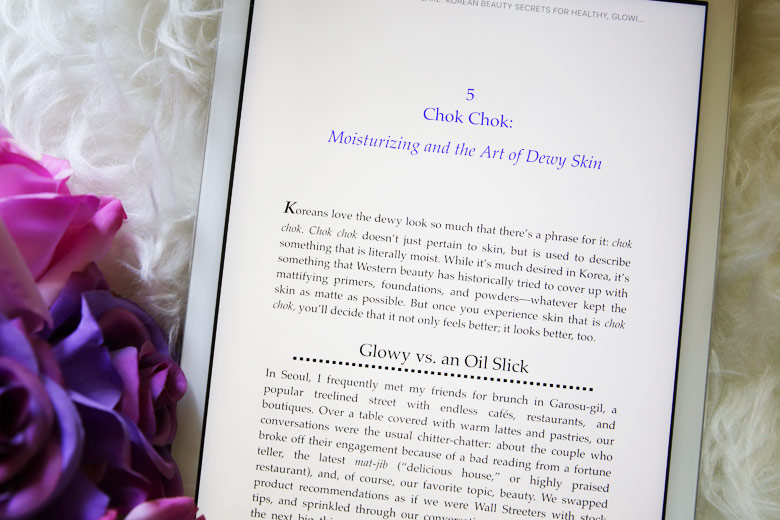 Granted, I know very little about Korean culture. I've only ever watched one Korean drama series (My Love From The Star … *dreamy sigh*) and what I could gather from the show is that all the men and women were beautiful and they had flawless skin. I've seen a lot of pictures of Korean women and they too have beautiful skin.
Charlotte wrote about her time growing up as an American Korean in Los Angeles and how she used to enjoy the beach-bronzed and tanned skin, bleached hair and heavy makeup. Pasty white skin was frowned upon; after all, why move to California if not for the sun? When she moved to Korea to work and soak up the culture of Korea, she had a culture shock as to how different the Korean men and women look. When she said different, she meant how good their skin looked compared to hers. With the help of her colleagues and friends, she absorbed the Korean skincare culture and it wasn't long before her skin started to look, as she puts it, chok chok. In the book, she shows you how to get that healthy, radiant and glowy skin that Koreans adore.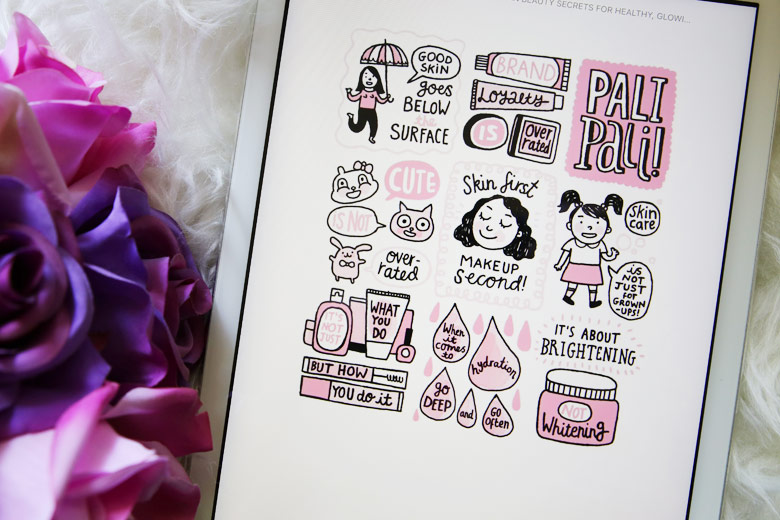 The style of Korean skincare, from what I could gather from the book, is very similar to Japanese skincare and the Japanese's priority of taking care of their skin. She wrote about double-cleansing, the use of essences and facial sheet masks, the importance of sunscreen and much more. It's an intriguing read and it certainly makes me want to try out more Korean skincare after reading the book.
I didn't just enjoy the skincare and beauty aspect of the book. Charlotte wrote about Korean culture too, which sounds absolutely fascinating. I really want to try out a Korean spa now! 🙂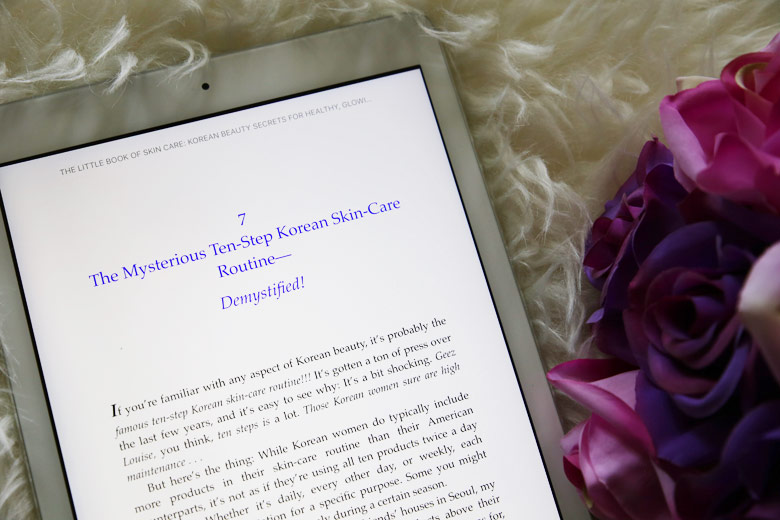 This book is peppered with cute beauty illustrations by Gemma Correll, which complemented the content well. It's a fun, informative quick read which I'd recommend to any skincare lover. If you've never heard of the Korean skincare culture before or even if you're already a fan, I highly recommend you check this book out. It's a book catered more to skincare beginners but even if you've taken care of your skin religiously for many years, it's still worth a read.
Note to self: Put on a facial sheet mask tonight. 😛
Have you read this book before? Are you a fan of Korean skincare?