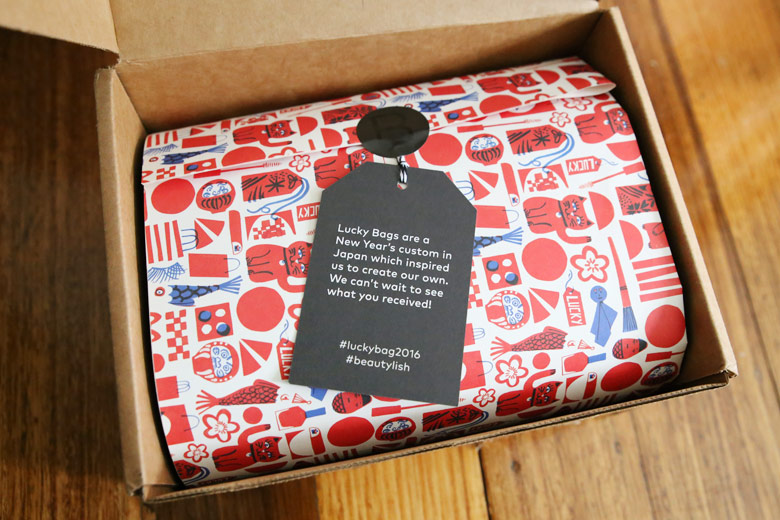 During the last Boxing Day, while I was home and gratefully avoiding the crazy crowds at shopping centres, my fingers were doing a bit of Boxing Day shopping on their own on the computer. Oh yeah, why torture myself and try to squeeze myself through the feral crowd when I can shop online in the comfort of my own home, eh? Anyway, one of the many websites I checked out during the sales was Beautylish. As I'm part of their mailing list, they sent me an email on the release of their highly popular and limited edition Fukubukuro.
Erm, say what?
Fukubukuro is a Japanese New Year custom in which merchants and retailers make grab bags filled with unknown random contents and sell them on a substantial discount. They're called "lucky bags" or "mystery bags".
I've seen a lot of Fukubukuro when I was living in Japan years ago and to be honest, these bags could be a hit or a miss. If the lucky bags came from a reputable retailer (usually higher-end shopping centres/shops), the bags tend to be really good but if they came from a small shop around the corner, they're usually a gamble. But they weren't kidding when they said that the total value of the items will far exceed what you paid for, regardless of junk in the bag or not.
Since Beautylish was jumping on the Fukuburo bandwagon, I thought why not give it a go? At US$85 a box, it's an expensive purchase for not knowing what's inside the box but I figured, given the brands that Beautylish stocks, it would be hard for them to go wrong.
And I was right. They didn't go wrong at all. In fact, what I got was a pretty damn good Fukubukuro.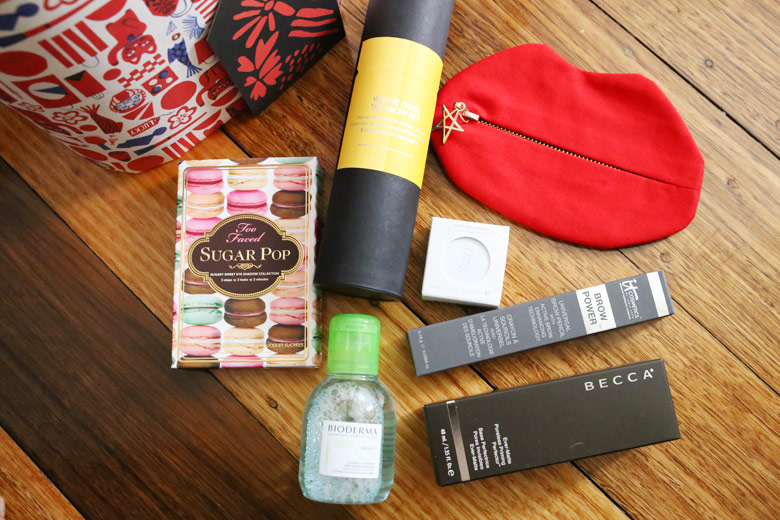 As Fukubukuro in Japan normally comes in a stapled paper bag, I half-expected to receive the same from Beautylish. Thankfully, they classed it up with a bundle of goodies wrapped in black tissue paper, which were then hidden under a folded sheet of printed Japanese Fukubukuro wrapping paper. I'm really glad they didn't actually wrap the items in the pretty paper and scrunch it up because I can now re-use it as wrapping paper!
Here's what I received in my Fukubukuro:
Too Faced Sugar Pop eyeshadow palette (RRP US$36)
BECCA Ever-Matte Poreless Priming Perfector (RRP US$36)
rms beauty cream eyeshadow in Karma (RRP US$28)
IT Cosmetics Brow Power Universal Brow Pencil (RRP US$24)
Bioderma Sebium H20 100ml (RRP US$6.95)
Charlotte Tilbury Lip Pouch (worth £25, 2014 design)
Wayne Goss The Brow Set (RRP US$55)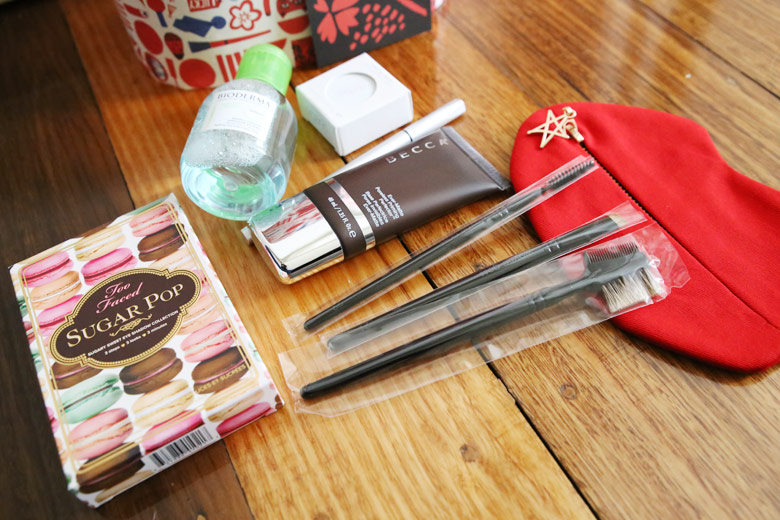 For US$85 (this price included shipping fees from the US to Australia), this is a great deal. The total value of these items is at least US$185.95 (excluding the pouch as it was part of Charlotte Tilbury's gift-with-purchase deals in 2014). I was mostly pleased with the inclusion of Wayne Goss' makeup brushes, because those were not only worth the most, but I know the quality of his makeup brushes and these do not disappoint. My favourite item of the lot, well at least the one I started using immediately, is the Charlotte Tilbury Lip Pouch. How cute is that? It's now housing my external USB charger in my bag. 😛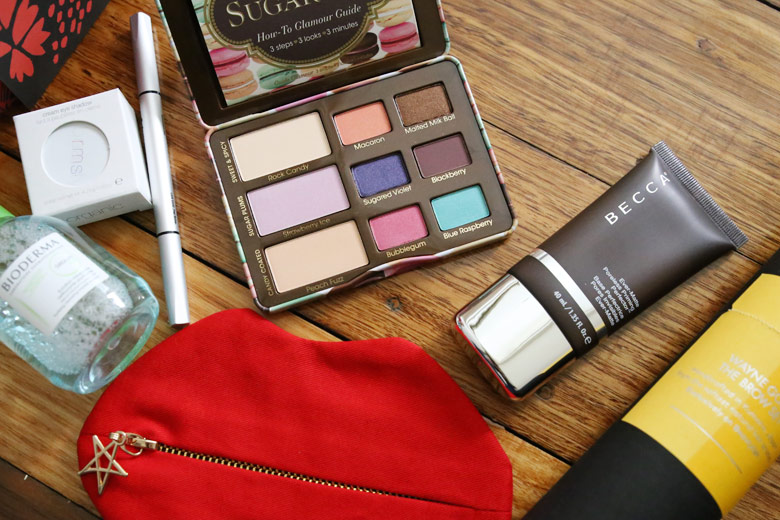 I thought that all Fukubukuro lucky bags from Beautylish would be the same but a lot of people received different items from me. If you'd like to check out what other customers received in their lucky bags, check out the hashtag #luckybag2016 on Instagram. It was really interesting to see what others got. Some received makeup from Anastasia Beverly Hills, Kevyn Aucoin, Natasha Denona, etc. Some even received a US$20 gift card along with their goodies. Unfortunately, I didn't get that in my box. But it's still a very good box nevertheless.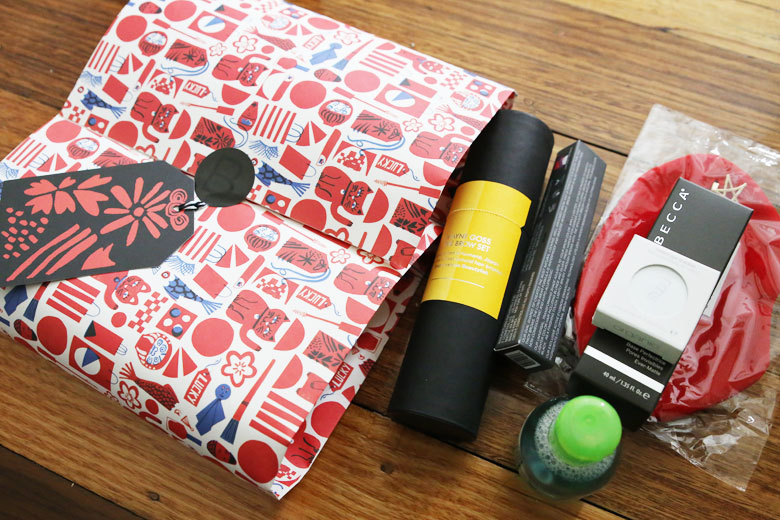 Will I do this again for 2017's Fukubukuro? Heck yeah! If I'm already getting such amazing items this year, I can't wait to see what Beautylish has in store next year.
Did you pick up Beautylish's Fukubukuro this year? If you did, what was in your lucky bag?