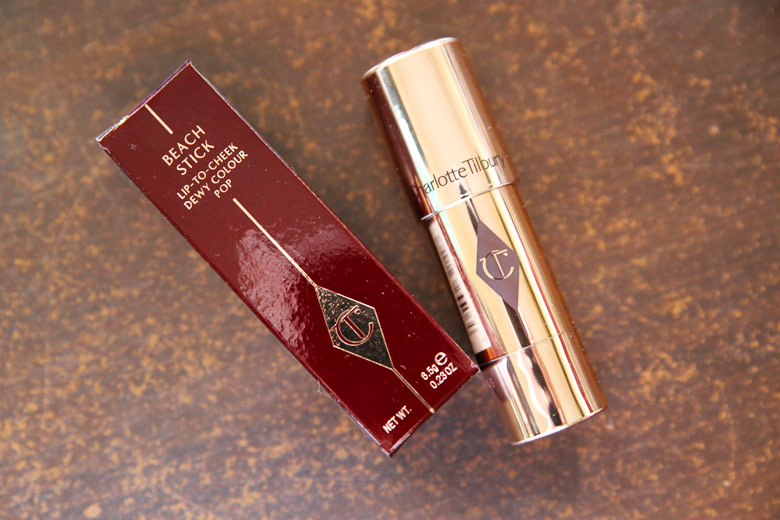 In the beauty world, hot summer months mean heaps of sunscreen, long-lasting and dewy, glowy makeup. Of course, if it tickles your fancy, you might want to add lots of bronzer and self-tanners too but as for me, I'll be happy to stick to sunscreen and glowy makeup. Speaking of which, I discovered yet another gorgeous cream blush that is so richly pigmented, you'd think I was applying lipstick on my face.
I've only tried a few items from Charlotte Tilbury's makeup line but so far, I've had great results with them. I'm so glad to add this to the list as well. When I swatched this on the back of my hand, I thought "WOAH. Look at that colour!".
According to Charlotte Tilbury, the Beach Sticks offer a cheeky pop of colour for dewy, youthful lips and cheeks in an easy twist-up colour balm of glowing pigments. It's practically summer glow in a stick and I couldn't agree more. The one I have is in Es Verda, which is a bright cool-toned cherry red. It contains gold shimmer which isn't offensive. It's just the sort of lip colour I'd typically go for and as a cream blush, when used sparingly, it sheers out into a lovely sheer rosy hue.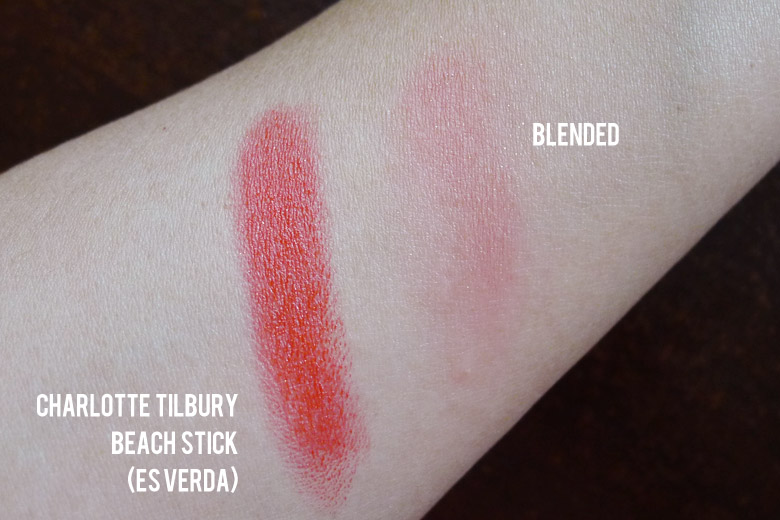 The cream goes on slightly tacky but when it's quickly blended out on the skin, it doesn't look nor feel greasy. The lasting power for this on the cheeks is pretty impressive. I've had this on for many hours and there was nary any fading. As a "lipstick", it doesn't last that long and will need reapplication after drinks and/or meals. That's not a problem for me as I do that anyway regardless of any lip product.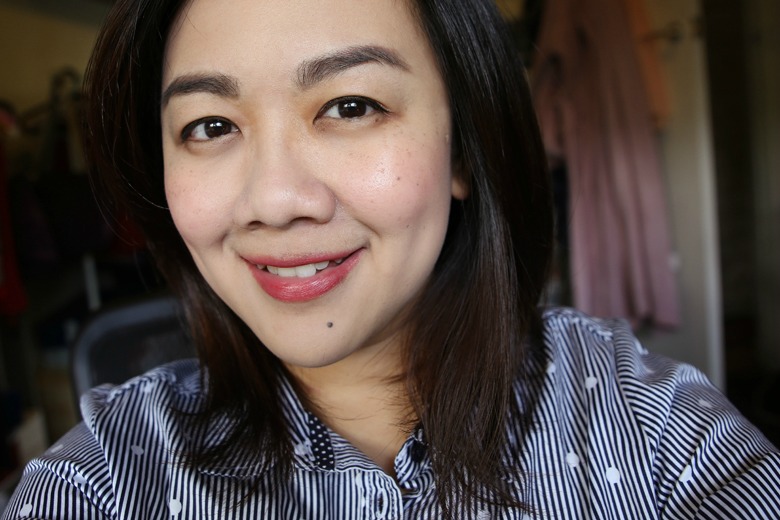 Here's the Beach Stick multitasking on my cheeks and my lips
Usually when it comes to lip-cheek tints, I wouldn't bother using them on my lips because they would either be too sheer or it would be gross to apply them on my cheeks and then bring the face makeup on my lips as well. In this case, I'm happy to use this as a lip colour as well simply because it looks fantastic on the lips. To do this, instead of swiping the Beach Stick directly on my face, I used my fingers to apply the product on my cheeks and lips.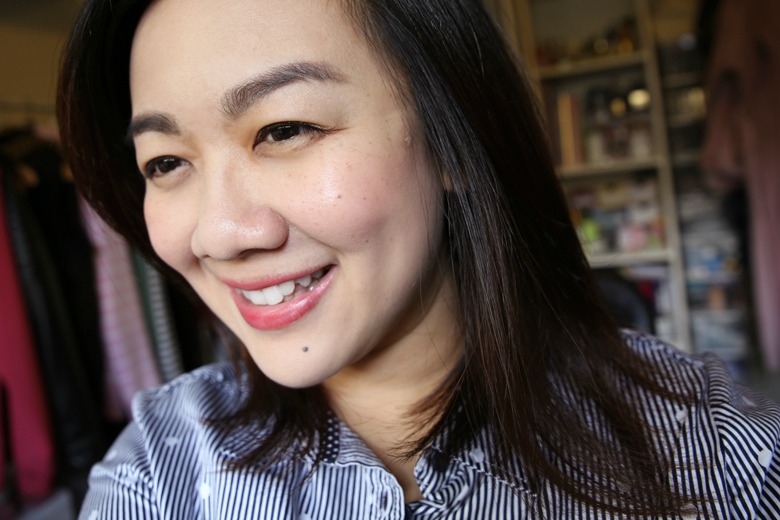 Blush fiends who are also fans of Charlotte Tilbury, I wouldn't give this one a miss at all. I've seen swatches of the rest of the Beach Sticks and they're gorgeous (especially the shade in Las Salinas). Now comes the million dollar question: do I really need another Beach Stick? 😛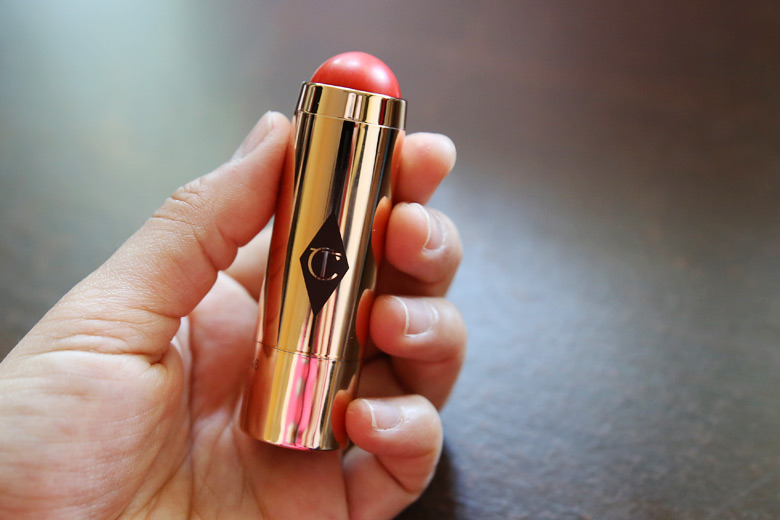 Charlottle Tilbury's Beach Sticks retail at AU$55.00 each and comes in 5 shades. They are available for purchase on the Charlotte Tilbury Australia website.
What I like about it: The Es Verda is a beautiful shade and the quality of the cream blush top-notch. It's long-lasting on the cheeks and goes on brightly on the lips unlike most lip-cheek combos I've tried.
What I do not like about it: Surprisingly? Nothing!
Have you tried any of Charlotte Tilbury's Beach Sticks? When it comes to lip-cheek tints/duos, do you actually use them for both lips and cheeks or do you tend to favour just one?
This product was provided for editorial consideration. For more information, please read our
disclosure policy
.