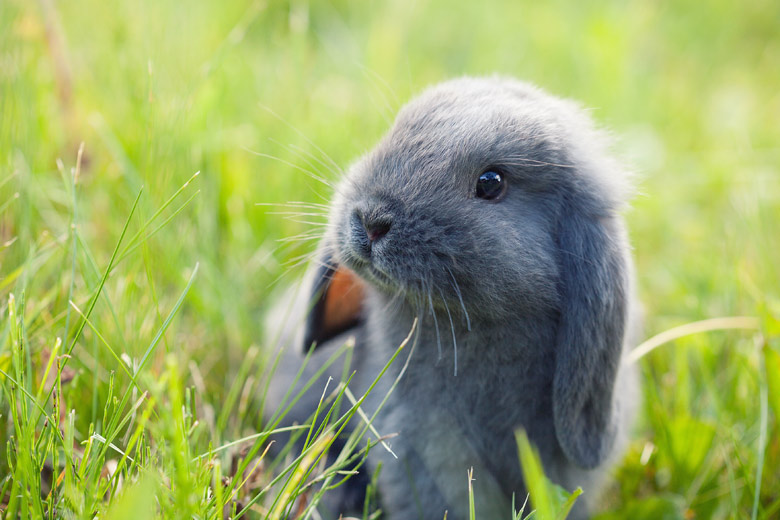 Believe it or not, this blog post has been sitting in my Drafts folder for four years. FOUR YEARS! That's how hard it is for me to decide on whether to publish it or not. Cruelty-free cosmetics have evolved greatly since then and while I haven't moved completely to writing about cruelty-free beauty products only, I'm glad that I'm using more officially certified cruelty-free beauty products these days than I did back then.
It would be an insult to your intelligence to say that I only use cruelty-free cosmetics when clearly, in the products that I use and review on BA, I don't. This is a hard topic to write about but it's the elephant in the room that beauty bloggers don't talk about.
I think it's time we talk about it.
Gee, talk about opening a can of worms. This is the sort of topic that can either go well or spiral downwards quicker than you can say "how do you do". Nevertheless, it's a topic that has been on my mind for a while now and I believe this is something we can all sit down and discuss like adults without throwing rotten eggs at each other.
If you've been reading Beautyholics Anonymous for more than a week, you'll know that, straight up, yes I do blog about products from brands that do test on animals. I don't deny it; heck it's out there for the world to see. Does this mean I'm completely fine with animal testing in cosmetics?
No, it does not. I'm not fine with it. I'm not fine with the fact that with such great advancements in technology that can not only send men to space, there's already space tourism, that we still have to test cosmetics on animals. Fifteen years ago, I was using a heavy brick of a mobile phone that's in black and white with soft rubber keypads. Now all I need to do is literally tell my phone to call someone without me needing to touch the screen if I don't want to. So why is it that people can do all this, yet animal testing still cannot be completely eradicated?
That question continues to baffle me greatly. The big beauty brand that is well-known for testing on animals have researched the ability to grow skin. When this will truly take effect and stop testing on animals altogether, time will tell.
And then there's that C-word. China. It's a fact that if a beauty brand wants to spread its wings to market and sell in China, their beauty products must be tested on animals first before it goes out to the public. It's a ridiculously archaic law, but the law nevertheless. China has a huge market and it's only natural for brands to be attracted to that big pot of gold. A pot of gold that comes at a cost.
Having said all that, what does it mean for me as a beauty blogger? Do I stop using and writing about products that were tested on animals? This is why I had such a dilemma publishing this post because it's hypocritical for me to say I'm not fine with animal testing yet I still use products that are tested on animals.
It all comes down to choices we make and where we draw the line. I made the choice to use them and write about them. I chose to tell you what I thought of each beauty product and sometimes that includes products from brands who do test on animals. I would like to transition fully to cruelty-free products some day. Perhaps by then, animal testing would be banned for good everywhere. The EU has already banned animal testing on cosmetics. Hopefully it wouldn't take very long for the rest of the countries to follow suit.
I don't see it as "well, someone's gotta do it". It's all part of the education process. I also write about products that aren't tested on animals and they're every bit as good as the ones that are. I highly respect bloggers who would only write about beauty products that aren't tested on animals and with ethically-sourced ingredients. It's a niche that more people should get into. Perhaps in future, it may be something Beautyholics Anonymous will do, and that's to only write about beauty products from brands which do not test on animals. At this moment in time, I'll be very honest with you … I'm just not there yet.
Like I said, there are plenty of great beauty blogs out there that only write about cruelty-free cosmetics. Phyrra is one of them. So is Cruelty-Free Kitty. My Beauty Bunny is another one. I admire bloggers who are still able to push the boundaries and yet stick to their beliefs. What I cannot stand, however, are the ones who only harp on and on about animal cruelty on their blogs and social media, berating those who do not share their beliefs, complain constantly about how bad the beauty industry is for testing on animals and yet still blatantly use cosmetics that do test on animals simply because the items were sent to them by said brands for free. It's this sort of hypocrisy that gets my knickers in a twist.
If you're a beauty blogger, do you use and write about beauty products from brands that allow animal testing? If you're a reader who doesn't blog, does reading about said beauty products bother you? I'd love to know your thoughts on this matter.
Note: As this is a sensitive topic, I request that you play nice in the comments. Constructive criticism and negative feedback are accepted but no nastiness, please. We can all surely agree to disagree.
Bloggie Wednesdays
is a series of articles just on blogging. They contain tips, how-tos, discussions about anything and everything you need to know about blogging and how we can be better bloggers. If you have any suggestions, tips and tricks about blogging you would like to share with us, or if you have any questions you would like me to address, please let us know in the comments.