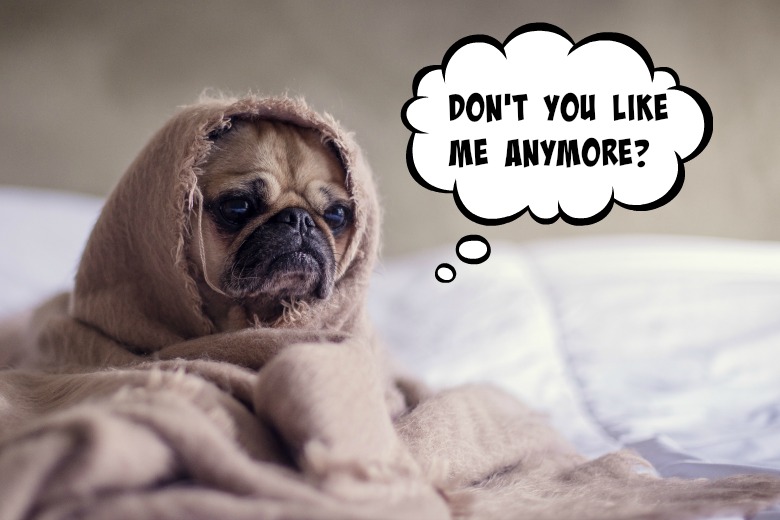 Several years ago, when I was on Twitter, I saw this happening on my timeline. Blogger A had unfollowed Blogger B on Twitter. Somehow Blogger B found out about it and confronted Blogger A on Twitter, asking her why B had unfollowed her. As I follow these two bloggers, I could read their conversation on my timeline. Now this could go badly; there could be a fight on Twitter just because someone has unfollowed the other person and said person found out about it. Blogger A was polite but frank as she explained. Thankfully Blogger B was very grown up about it and accepted it as no big deal.
Like I said, it could have gone really badly while people like me read conversations like this on the outside munching popcorn and see how it could blow up. 😛
The thing is, this short conversation exchange happened years ago. Yet it never left my mind because it really got me thinking: would you care if someone unfollowed you on social media/blog/mailing list? But more importantly, why would you even want to know if someone has unfollowed you or not?
Mailing list platforms like Feedblitz, Mailchimp, Aweber, Infusion Soft and more have the option to turn unsubscribe notices on or off. At first, I didn't know about this and each time I received an email telling me that so-and-so has unsubscribed from my blog, it hurt. It hurt even more when it's someone I knew or someone who has followed me for a long time and have decided not to anymore. I was confused; did I do something wrong? Were my last few posts so bad that these people don't want to continue reading my blog anymore, something that I've put my heart and soul into?
This went on for quite some time and while I received unsubscribe notifications sporadically, it still stung. When I found out that I could turn the unsubscribe notification off, I jumped on it. From then on, any services that has the unsubscribe notification option that I use, I'd turn it off. I know that I've had people unsubscribe from my blog because the figures don't lie. But I wasn't receiving notifications of every unsubscribe and it lifted a burden off my shoulders.
And then there's the thing about unfollow apps. Do you know that there are tools and apps out there that can tell you who has unfollowed you on social media? This is something I can't wrap my head around. Why would you even want an app like that? So what if someone has unfollowed you on social media? Why do you need to know? There are some who say "well, I only want to follow those who follow me and are interested in what I have to say". Well, to that I say to each his/her own. What if it's someone you know personally and that person has unfollowed you on social media? Is it really that big a deal if you're still friends but he/she doesn't follow you on Twitter/Facebook/Instagram/whatever?
I've followed and unfollowed and re-followed people on social media many times. Sometimes there are things that are said that don't resonate with me at all and rather than continuing to read what I don't like, I'd either unfollow them or turn the mute button on on them. It's not that I don't like the person; I just didn't like what was said. Rather than getting sucked into disagreeable conversations, I'd rather take myself out of the situation altogether and not see them on my timeline.
Unsubscribe and unfollow notifications are massive energy suckers. Repeat after me: ENERGY. SUCKERS. These blasted notifications are unnecessary and shouldn't be something that has the potential to ruin your day. People move on from blog to blog and from person to person on social media. It's living the fast lane that is the digital world. If you do that as well, then it's only natural that people who follow you may one day decide not to. There's really no need to know who has unfollowed you.
When it comes to this, ignorance is bliss. Celebrate the fact that the number of people following you far outweigh those who stopped. Don't get bogged down by all the silly unsubscribe/who unfollowed me notifications. There are more important things to worry about; who unfollowed you isn't one of them.
Do you have the unsubscribe/unfollow notification or apps turned on or off?
Bloggie Wednesdays
is a series of articles just on blogging. They contain tips, how-tos, discussions about anything and everything you need to know about blogging and how we can be better bloggers. If you have any suggestions, tips and tricks about blogging you would like to share with us, or if you have any questions you would like me to address, please let us know in the comments.