When I first saw a photo of this blush on Pinterest, I fell head over heels in love. Mind you, it wasn't even a picture of the actual product; it was just a stock photo! I posted a picture of this on the BA Facebook page and many of you salivated over the stock image alone together with me. 😛 Needless to say, it went immediately into the "I MUST BUY THIS" list.
To be honest, I was half-expecting this blush to be sold out by the time I hit the stores because really, why wouldn't it be? In fact, when I reached the Chanel counter at MYER, I immediately blurted to the sales assistant "do you have any more of this blush left because I NEED it!" To my surprise, she said yes we have a lot left. I don't know why I felt a bit deflated then. 😛
Oh stuff it, it's mine. Mine! And by George, it's a beauty.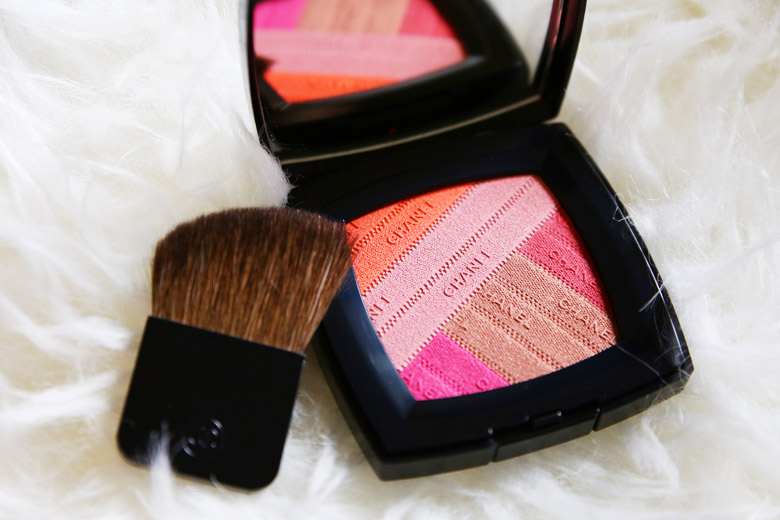 As much as I drool over the next beautiful face makeup beauty that Chanel comes up with, most of the time, that's all I do. It's been a long time since I was incredibly compelled to pick anything up from Chanel. But for some reason, I was very drawn to the Sunkiss Ribbon palette and it's no wonder why. It's stunning. And believe you me, it was really hard to break that beautiful ribbon design when I first used it. If you have this palette too, have had it for a while and not even used it yet, I understand the feeling of not wanting to ruin the design.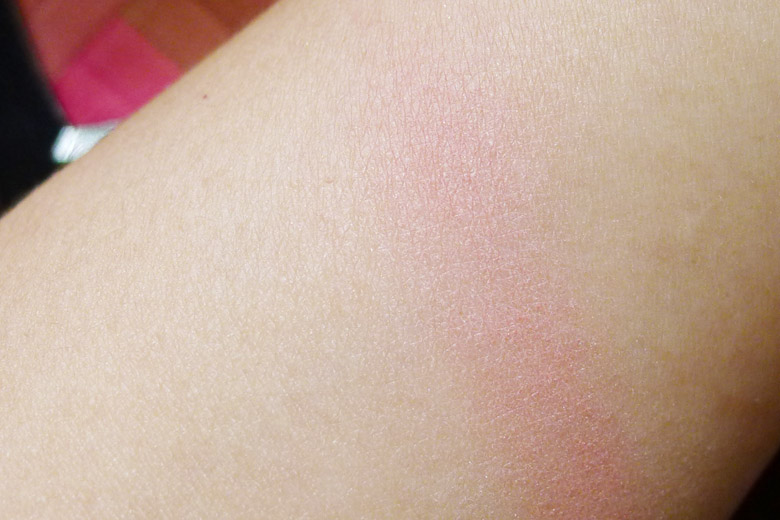 The palette comprises a variety of blush shades that I adore. Here you'll have a bright orange, baby pink, bright fucshia, cherry red and bronze and when you swirl your makeup brush over the entire palette, you'll get a beautiful warm-toned peachy pink. This blush is also richly-pigmented and packs a punch in colour, so a light hand with the brush is needed. I found that a single light press of my SUQQU Cheek Brush is more than enough to light up the cheeks. I didn't swatch the shades individually so if you'd like to see what each shade is like, do check out Paris B's review on the blush as well.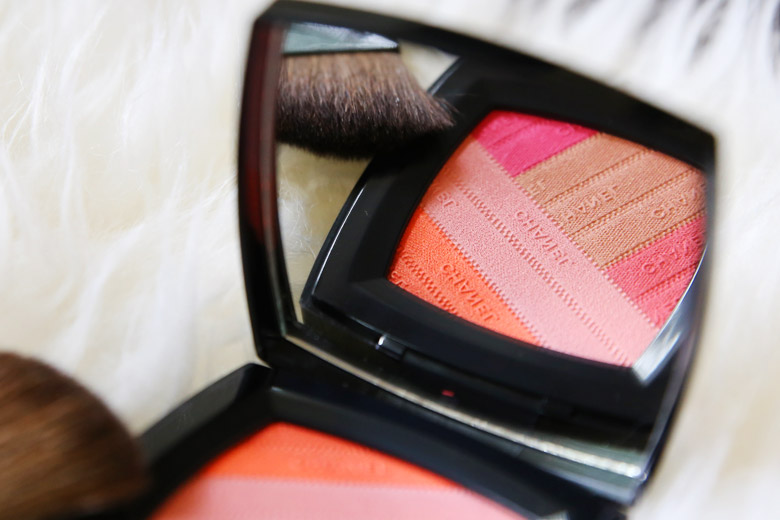 The Sunkiss Ribbon blush also has a pleasant scent of roses. The fragrance leans towards the sweet side, which I didn't expect. I thought it was actually quite lovely.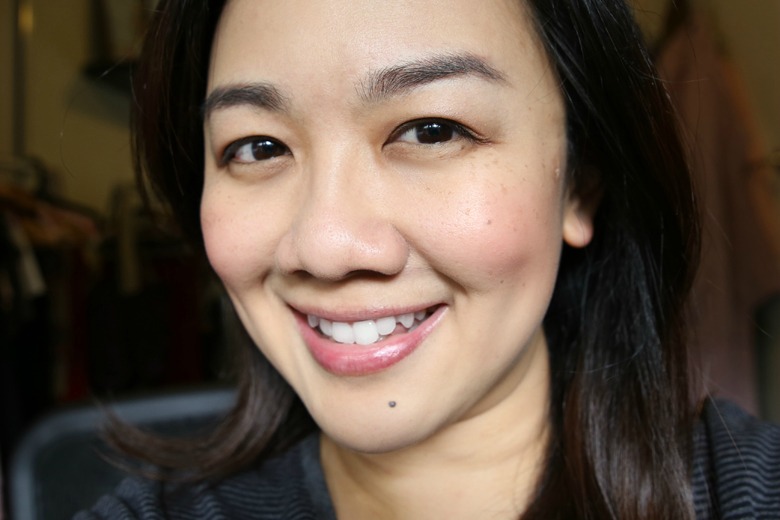 All in all, it's a beautiful, beautiful blush and I have no regrets with this at all. Even though it did cost a whopping AU$90.00. If you're a blush lover, you're going to love this too. Is this a must-have? The sensible side of me says no. The throw-caution-to-the-wind-I-sometimes-think-I-crap-money side of me says get it NOW. So, erm, you decide. 😛
What I like about it: Stunning design of interlaced Chanel ribbons, beautiful warm shade of peachy-pink, flattering to skin tones, lovely fragrance.
What I do not like about it: Pricey as heck!
So, what did you think of the blush? A beauty or just crazy expensive? You can still say both, because I think so too!