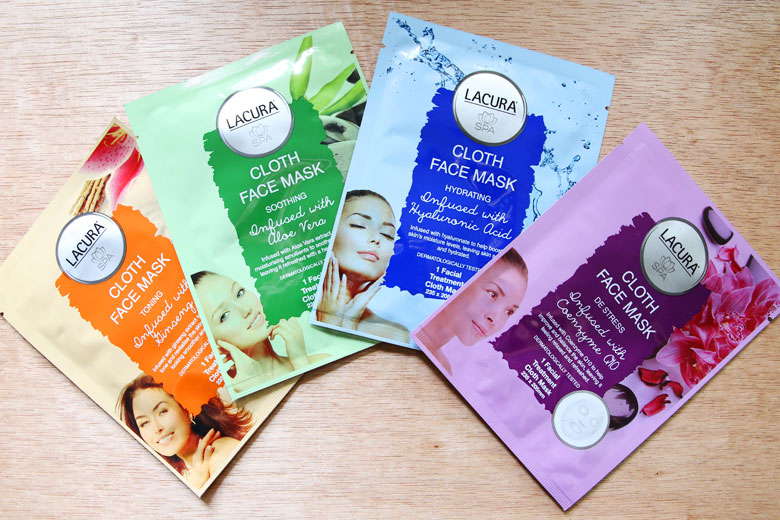 I'm a big Aldi fan. Not only are their groceries cheaper than typical supermarkets like Coles and Woolworths, they also have new stock of furniture, knick-knacks, and much more weekly. It's very hard for me to walk past an Aldi store and not walk in to see what their latest releases are. Tim is sometimes quite afraid of going into an Aldi store with me because I will almost always come out with something totally unnecessary, e.g. the hundredth sticky note set I already have, towels, beauty products, candles, containers for all kinds of things and much more.
An often overlooked part of the Aldi is their beauty section. This is understandable because up to a couple of years ago, their beauty section only consisted of simple toiletries like soap, body wash, shampoo, conditioner and the occasional body lotion. These days, they have different ranges of full skincare steps that are very similar to beauty brands like Nivea, Olay, Moroccan Oil, etc but at much lower prices. A few weeks ago, I stumbled upon their facial sheet masks and I thought I'd give them a go.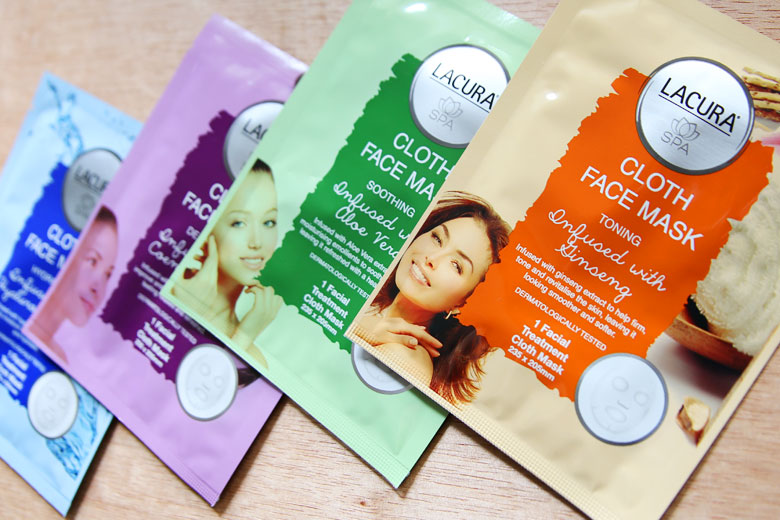 There are 4 types of facial sheet masks: Toning, Soothing, Hydrating and Destress. They're each infused with different ingredients like ginseng, aloe vera, hyaluronic acid and CoQ10. They're thin cloth-like paper masks that fit my face well and they're well-soaked with what I call "mask juice". Once the mask is on, don't chuck the packaging away because there's a lot of leftover "mask juice" or serum in there. It would be a waste to throw that away so what I do is I squeeze out as much juice as possible and apply that on my arms and legs.
I leave each mask on for 15-20 minutes and upon removal, the skin feels tacky to the touch. This is different from most facial sheet masks I've used. It doesn't bother me; I'd let it absorb as much as possible before continuing with my skincare regime. My skin is soft, smooth and very boing-boing the next morning. Happy days. 🙂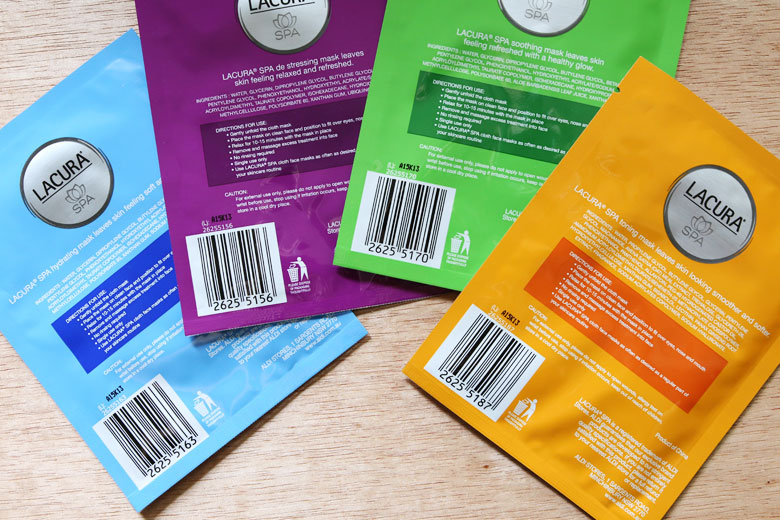 These masks are no different from the Korean/Japanese/Taiwanese facial sheet masks I've used. They're slightly thicker than my favourite L'Herboflore masks and thinner than My Beauty Diary's. The hydrating effect it gave my skin was good. These Lacura masks are certainly comparable to many Asian-brand masks.
There's a misconception in which cheap doesn't equate to good. I'd admit that I sometimes fall into the trap of thinking someone's gotta cut corners somewhere to make skincare so cheap. I haven't tried all of Aldi's skincare but I must say that the ones that I have tried don't disappoint. These facial sheet masks don't disappoint either. I've tried more expensive masks and they're no different from these.
Do I recommend these and/or will I repurchase? Yes and yes!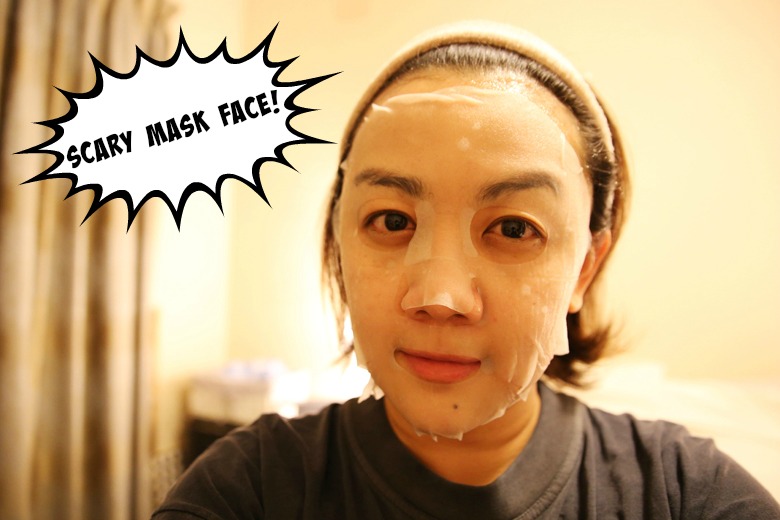 Lacura Cloth Face Masks retail at AU$2.99 each and are available in selected Aldi stores nationwide. Unfortunately, not all Aldi stores stock a large range of Lacura beauty products (Lacura is Aldi's beauty brand) so fingers crossed you'll be able to find these at your local Aldi store.
What I like about it: Good masks for giving skin a hydration boost and boing-boing-ness. No different from Asian facial sheet masks.
What I do not like about it: Skin feels sticky after I've removed the mask. Even though it doesn't bother me, it's worth pointing out in case you're not keen on that.
Have you tried these facial sheet masks? Are you a fan of Aldi too? If you are, have you used their beauty products?