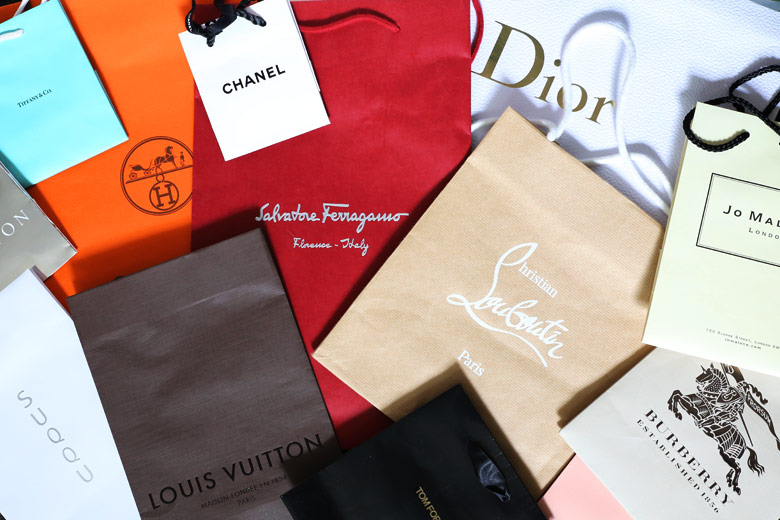 Is it weird to admit that I'm a bit of a shopping paper bag hoarder? Okay, maybe "a bit" is an understatement; I am a major paper bag hoarder. I have a collection hidden behind my trolleys of drawers in my home office. I never need to actually buy pretty paper bags when giving gifts to anyone; all I have to do is use one of the paper bags I've saved. My last count of paper bags was about 50.
Ahem. 😛
I can't recall when it was that I started hoarding paper bags. I do have to credit my mum for the paper bag obsession though. She's been collecting pretty paper bags for years and now I find myself doing the same. I don't keep every single paper bag, of course, for where would I find the space for them? I tend keep the designer ones and also the ones that come in good quality cardstock.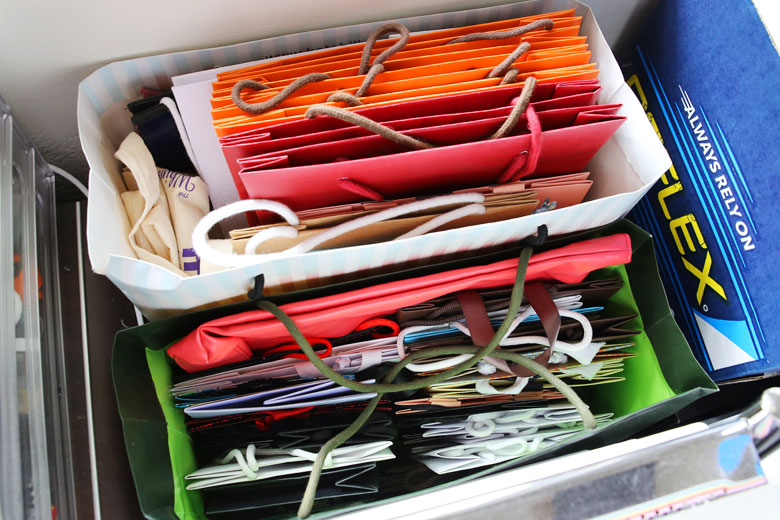 Here's an interesting tidbit I learned when I was working in Japan many years ago: there are shops that actually sell designer paper bags. These shops would sell paper bags from Louis Vuitton, Chanel, Hermes, Coach, Prada, Ferragamo and many more. Paper bags are popular among students to carry their school supplies in. As they're often too young to afford the actual designer bag itself, they'll settle for designer paper bags instead. It was interesting to see them carrying the paper bag on the crook of their arm proudly as they would an actual bag.
Would you believe me if I told you that you can actually buy designer paper bags from eBay? Head on over to eBay right now and search for "Louis Vuitton paper bag" or "[insert designer brand] paper bag" and you'll find quite a lot of them sold on eBay. The more "high end" the brand, the more expensive the paper bag will be. Paper bags from Hermes are usually the most expensive. At the time of writing, there's a listing on eBay for 20 designer paper bags and the lot was going for over $200!
Hmm maybe I should try listing my paper bags on eBay eh, instead of chucking them into the recycling bin when I bored with keeping them? 😛
What about you? Do you collect paper bags too?