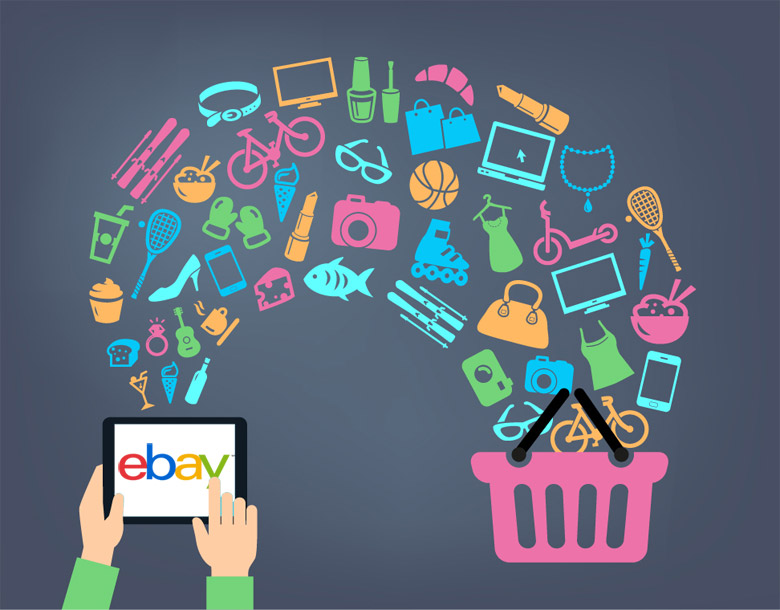 I love eBay. I love it so much that I have a tab on eBay permanently opened in my browser on the computer and the iPad. I discovered eBay when I was in uni and became a member in 2001. The idea that I could finally find and purchase books to complete my existing collections was absolutely astounding. I brought kilos of books back to Malaysia because of eBay!
Since then, I've purchased many more items. I've bought mobile phones, earphones, computer-related things, new gadgets, mobile device covers and heaps more. I've even sold a few items of my own. Needless to say, I'm really thankful for eBay because it means that I can buy certain things very cheaply, even via Australian stores.
This got me thinking though, with so much stuff going on on eBay that you could have access to, would you buy cosmetics from eBay?
I've only bought cosmetics from eBay once many years ago. I purchased a travel pack of Lancôme skincare from this supposedly 100% positively-rated seller. I never received the item. I emailed her numerous times but she never replied. Silly me forgot that I could have opened a PayPal dispute to demand a refund. Unfortunately, by the time I did and wanted to leave negative feedback for that seller, too much time had passed. I wasn't able to get a refund nor leave her a negative rating. Thankfully, it wasn't a lot of money wasted but that experience taught me a lesson and I never bought cosmetics from eBay again.
Then there's that issue about authenticity. As eBay sellers are not beauty online retailers and official distributors like Beautylish, Cult Beauty, Adore Beauty, etc, you have to rely on their word that the item they're selling you is genuine. You'd be amazed at how much fake cosmetics there are on eBay. Counterfeit MAC, NARS, Urban Decay, Too Faced, etc are aplenty on that popular auction website. A lot of unscrupulous sellers use stock images by these beauty brands to sell their counterfeit items. heck, they even tell you it's 100% genuine. When you see the actual thing, they look so similar to the original item that it's hard to tell the item is fake. I've seen plenty of these counterfeit makeup in Thailand. They only look dodgy when you swatch the powders and creams. On the outside, they really look like the real thing.
This is not to say there all cosmetics sellers on eBay are unscrupulous. There are good and honest ones out there with great ratings that you can go for. But for me, like they said, once burned, twice shy. I'm happier to stay away from buying cosmetics on eBay. I'm not here to discourage you from buying cosmetics on eBay; it's just that if you do, there are a few things you have to look out for before hitting that Buy Now button.
1. Check the ratings and feedback
This is the cornerstone of each eBay seller and how good/bad their business can be. I wouldn't bother with sellers that only has a handful of ratings, albeit 5 stars. If the seller has at least 99% ratings with thousands of sales, then you're bound to hit a good one here. I never buy from a seller with less than 99% ratings. Also, always check the feedback from customers.
2. Buy locally whenever possible
This doesn't only support your local economy, your item also arrives quicker. There's also less chances of dodginess. I'm not saying that there aren't any dodgy Aussie sellers but I'd like to think that there are less. eBay stores located in China will sell products at ridiculously low prices. When it comes to cosmetics, when it's too good to be true, it most probably is. 99 cents for a NARS lipstick? Really?
3. Remember this: 180 days for PayPal disputes, 60 days for eBay feedback
Keep in mind that you only have a maximum of 180 days should you need to raise a dispute with eBay and PayPal if anything negative is to happen between you and the seller. It may seem like a long time but sometimes we may forget to follow up with the seller. There are bad sellers who would drag out negative issues past the dispute date, which means that you won't be able to get a refund nor leave negative feedback on that seller. With eBay, you only have up to 60 days to leave feedback. If the item doesn't arrive on the estimated delivery date, immediately raise the issue with the seller. If the seller gets nasty with you on minor issues, don't bother continuing the conversation with him/her and quickly open a PayPal dispute to get a refund. It's less stressful that way.
If you know of any good eBay cosmetics sellers, please share them with us. The good ones should be shared and the bad ones shamed because the latter give good sellers a very bad name. There are so many people selling on eBay; you can always get the same item from another seller. They're not indispensable.
Does it mean we should stay away from eBay? Of course not. There are plenty of things you can get for much lower prices on eBay. All it takes is research. Don't buy off the first seller you see in the search results. Check and check again. This will help to minimise any problems later on. As for buying cosmetics on eBay, all I can say is, caveat emptor.
What about you? Do you buy cosmetics from eBay? Have you purchased any with good/bad results? I'd love to know!