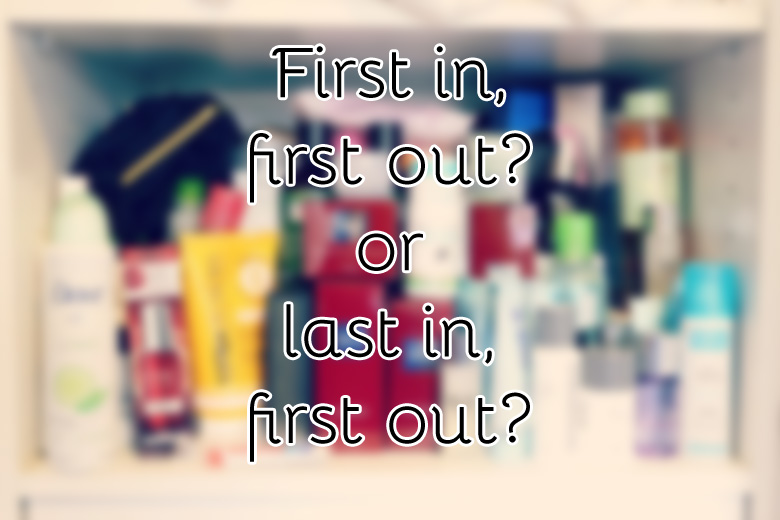 A perk of beauty blogging is getting products from beauty brands and PRs for editorial consideration. This means that I'll get to try out products without having to buy them and sometimes, these products are reviewed or at least mentioned on the blog. Just so you know, this doesn't happen very often. It's still a bonus I don't take for granted. Sadly, there are a number of beauty bloggers who started blogging simply to get these "freebies". I've even received emails from people who asked me how to start a beauty blog because they want free stuff too. Sigh. Anyway, that issue is for another Bloggie Wednesday topic, not today's.
Today, I'd like to ask beauty bloggers out there: when you're sent products to review, do you use them immediately, or do you wait till your current products have finished first before you tackle the new ones? How long do you wait before you move on to the newer products?
During the first half of my beauty blogging years, I would wait till a product has finished first before moving on to the next one. In fact, I actually have a queue of products to use; First In, First Out. This posed a bit of a problem for the products that were sent to me that I needed to review because often I'd only use and perhaps review the product on the blog 6-12 months later. This doesn't work well for limited edition products so I had to change my strategy to Last In, First Out.
The problem with that strategy is, while it worked for the blog, it's not sustainable. In fact, it's incredibly wasteful. As I look at so many of my half-used products now, I realised that something's got to change. While I don't use beauty products that were sent to me for review immediately, I would give my current products probably another week or two before I started using the new ones. This means that the old ones don't get used up before I get started on the new ones. They don't only take up space and frankly speaking, it's pound-foolish.
I'm going to have to change this cavalier approach back to First In, First Out. By First In, it also means that I'll have to finish everything up first before moving on to the next. And if it takes me a year to review something that has been sent to me, unless it's a limited edition product, that's how it's going to be. After all, I'm a one-woman show here on BA! 🙂
Bloggers, I'd love your opinion on this. If you're sent products by brands to review, how do you approach those products? Do you tackle them immediately or do you have a system for this? Perhaps you have contributors you pass these products to to try and review on your behalf? I'd love to know!
Bloggie Wednesdays
is a series of articles just on blogging. They contain tips, how-tos, discussions about anything and everything you need to know about blogging and how we can be better bloggers. If you have any suggestions, tips and tricks about blogging you would like to share with us, or if you have any questions you would like me to address, please let us know in the comments.